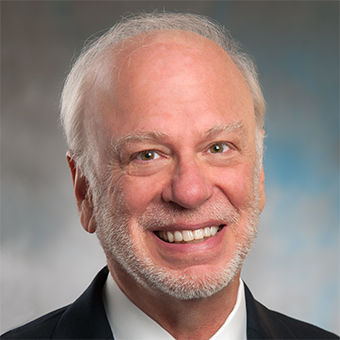 Q: Our agency has several clients who are creditors of Crystal Cruises because they paid for future cruises by check instead of credit card. They have filed claims in the Miami liquidation proceeding but have heard nothing. Meanwhile, I see that the Crystal Serenity was sold for $103 million, the Crystal Symphony for $25 million and the Crystal Endeavor for $275 million. Surely, some of that $403 million will be applied to refunds, right? If not, is there any news about the Miami liquidation case, where prospective passengers have filed refund claims?
A: Unfortunately, none of the $403 million will go to passengers who made deposits and final payments for future cruises. The reason is that the ships were owned by different companies from the California limited liability company, Crystal Cruises LLC, that took in the passenger payments and is the subject of the Miami liquidation case.
So, the proceeds from the sale of the ships are going to the ships' numerous creditors, and those don't include passengers. The sale proceeds from the Serenity and Symphony were collected by the head of the Bahamas Port Department, who was quoted in a Bahamas newspaper as follows:
"It will depend on what the court decides the priority will be. Normally, what happens is that the admiralty marshal's fees and expenses come off the top, and then you have the legal costs of the arresting parties and the selling party. There are two parties to the arrest of the vessel, and the party that sold. Those costs normally come out, and then you have … the standard maritime lien holders, and the bank normally comes after them. Unsecured creditors rank below the bank."
"Unsecured creditors" probably refers to vendors such as fuel providers as well as crew members. Not a word about passengers' claims.
The Endeavor was sold at auction in Gibraltar, and the proceeds of the sale are going to the ship owner's creditors. Fortunately, Silversea, the new owner, is offering to apply lost payments to future cruises and even offer refunds.
Crystal Cruises LLC itself owned virtually no assets except the furnishing on Endeavor. Those were sold and fetched $828,000. Those proceeds went to augment the approximately $3 million in cash that the company had on hand in so-called reserve accounts.
In the Miami case, there has been no disclosure of how much money is going to be available for the 12,000 passengers and other creditors that have filed claims. A case management conference is scheduled for Dec. 21; it is not clear whether any reports must be filed in connection with the conference.
The lesson for your agency's clients? Always pay by credit card, so that the card issuer will provide a refund if the merchant does not provide the product or service. Under the Fair Credit Billing Act, a refund is legally required only under limited circumstances, but the major card issuers nearly always go beyond what is required. 
Source: Read Full Article