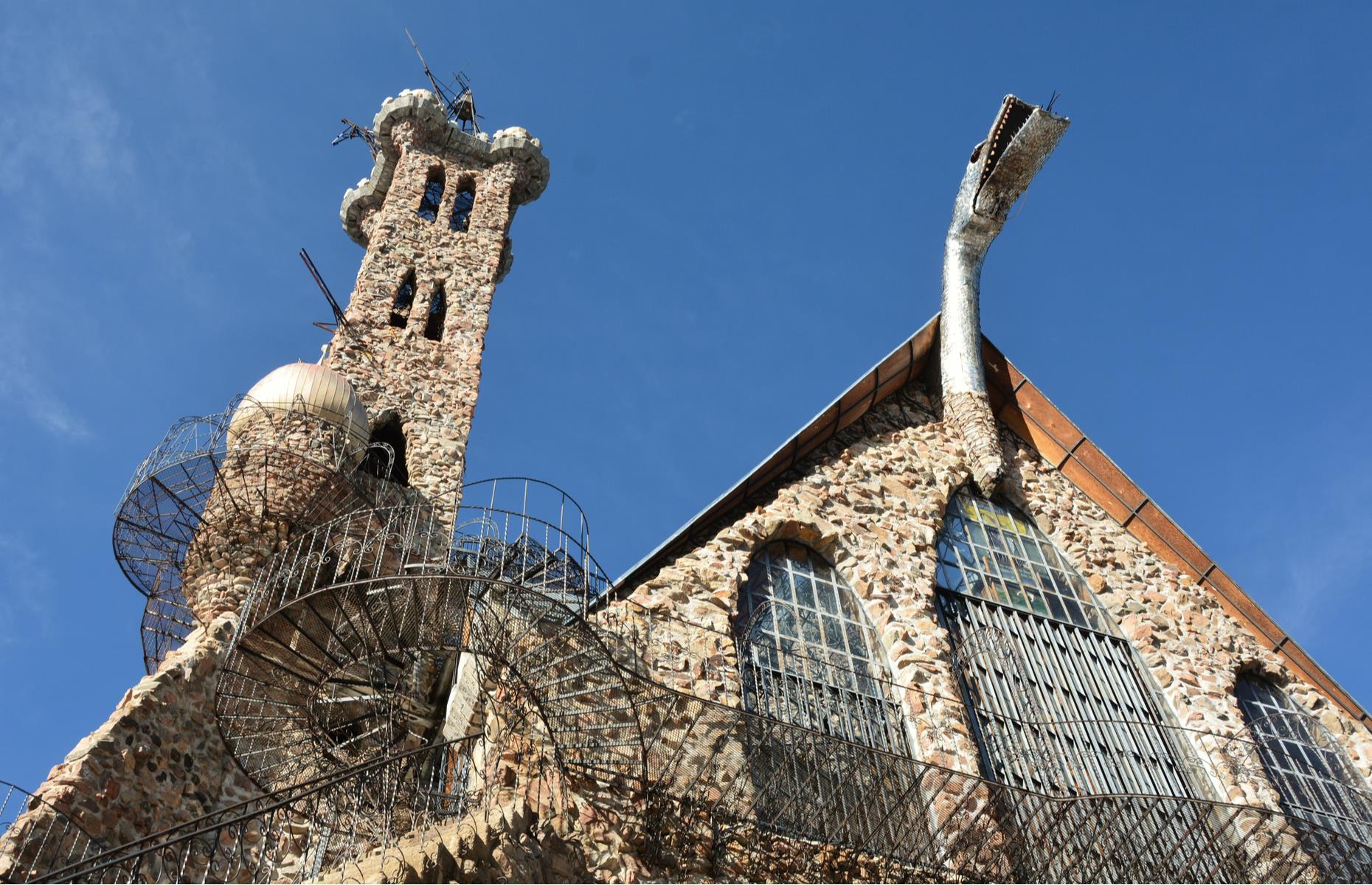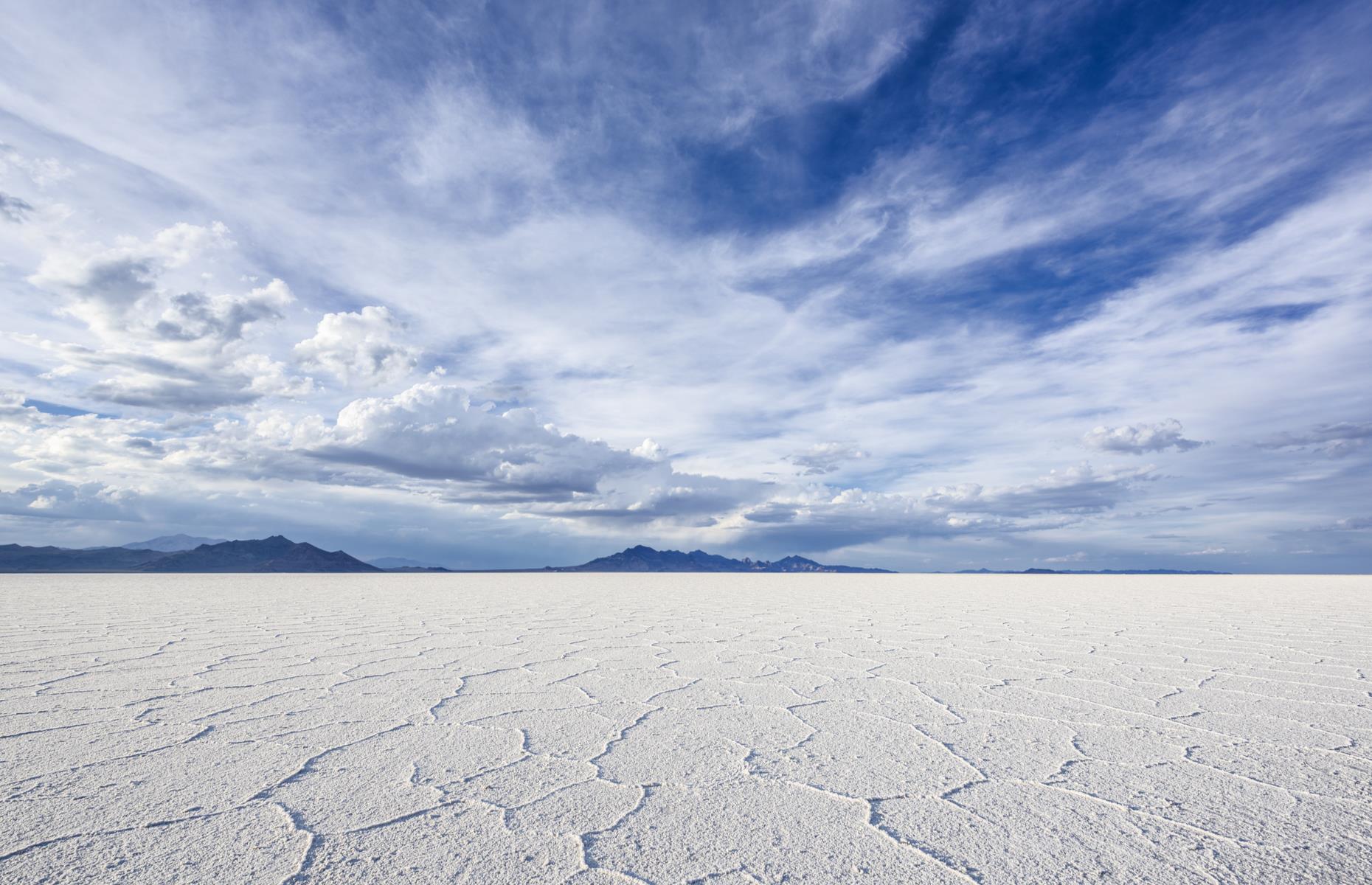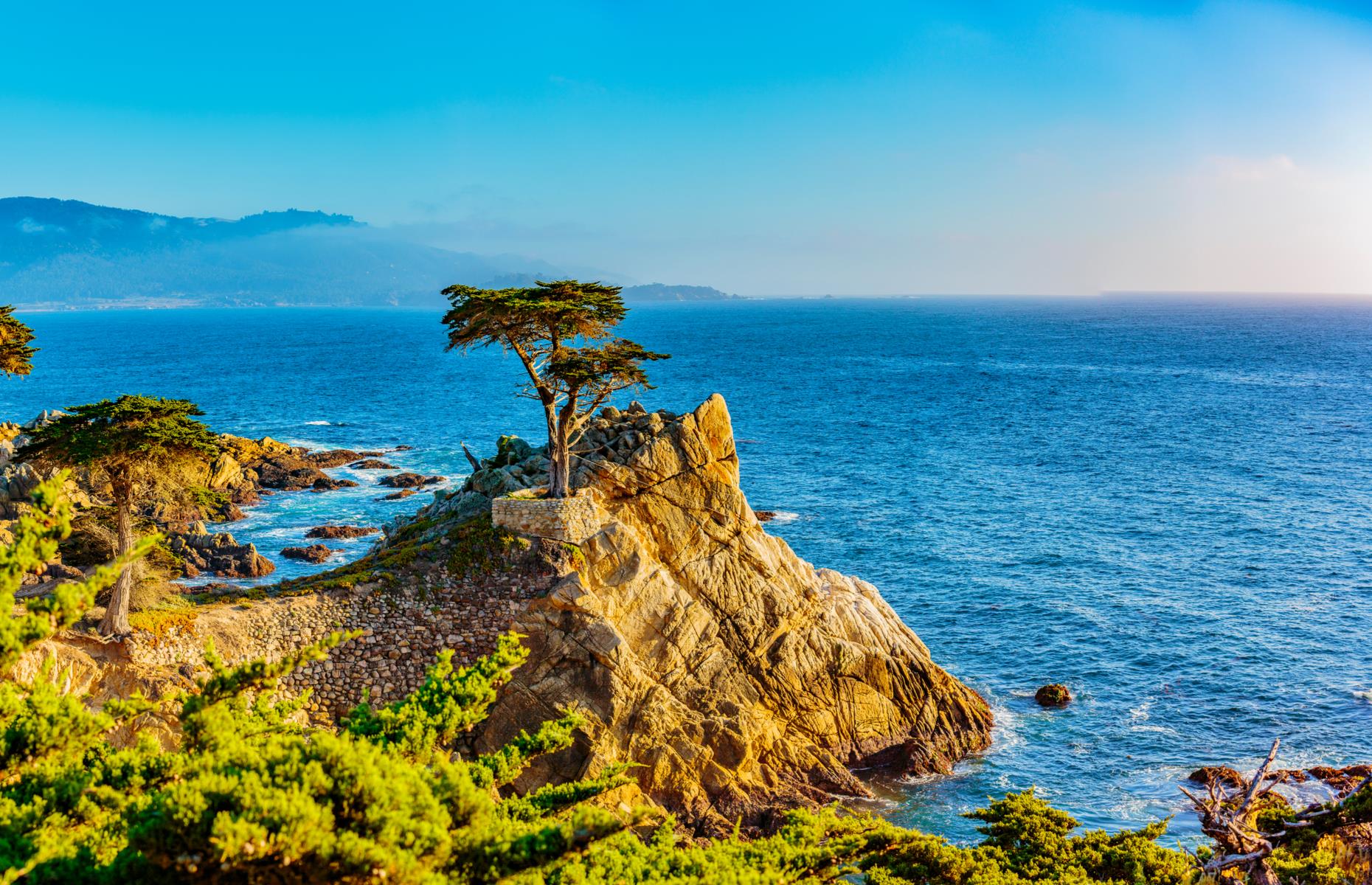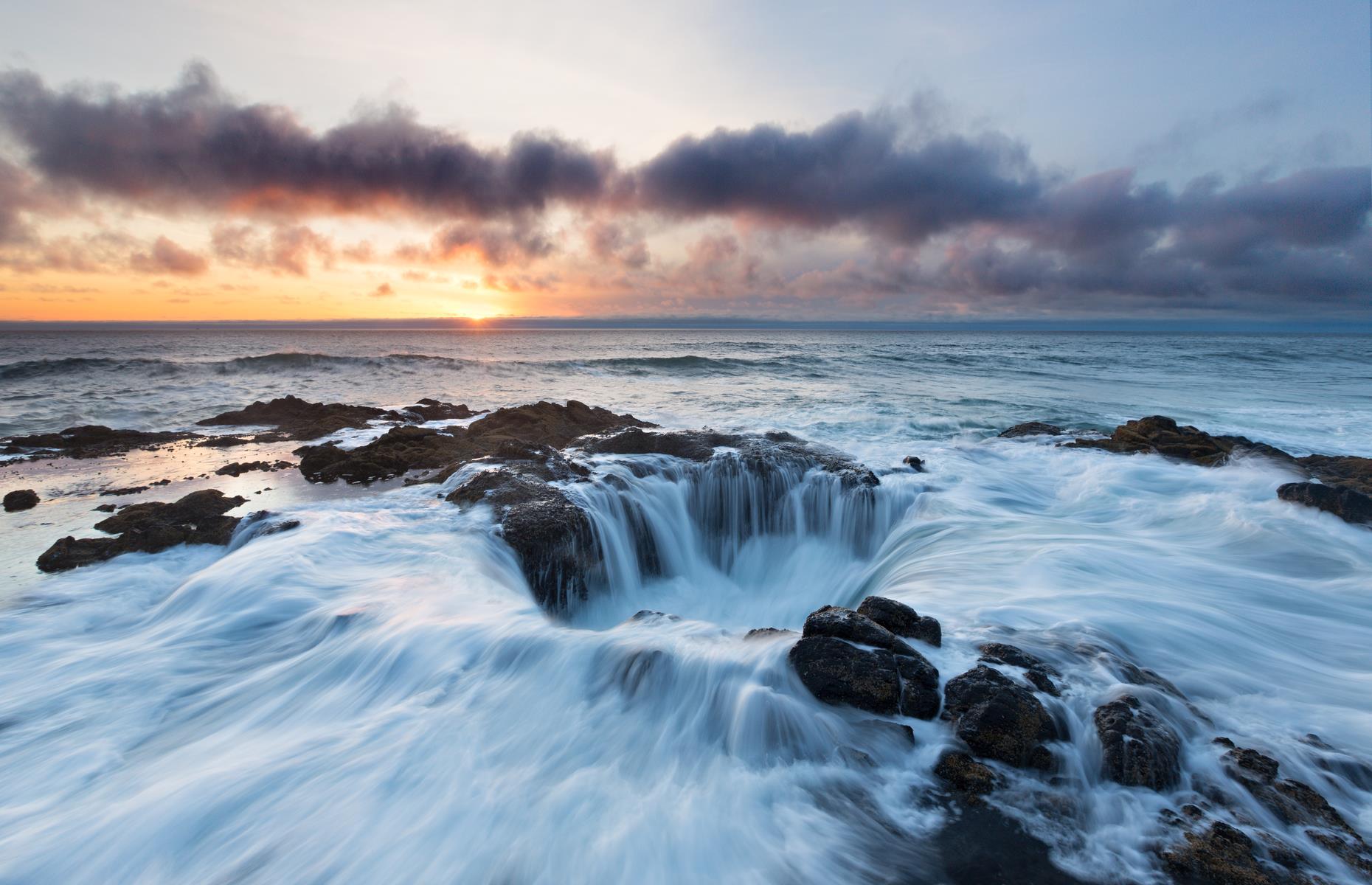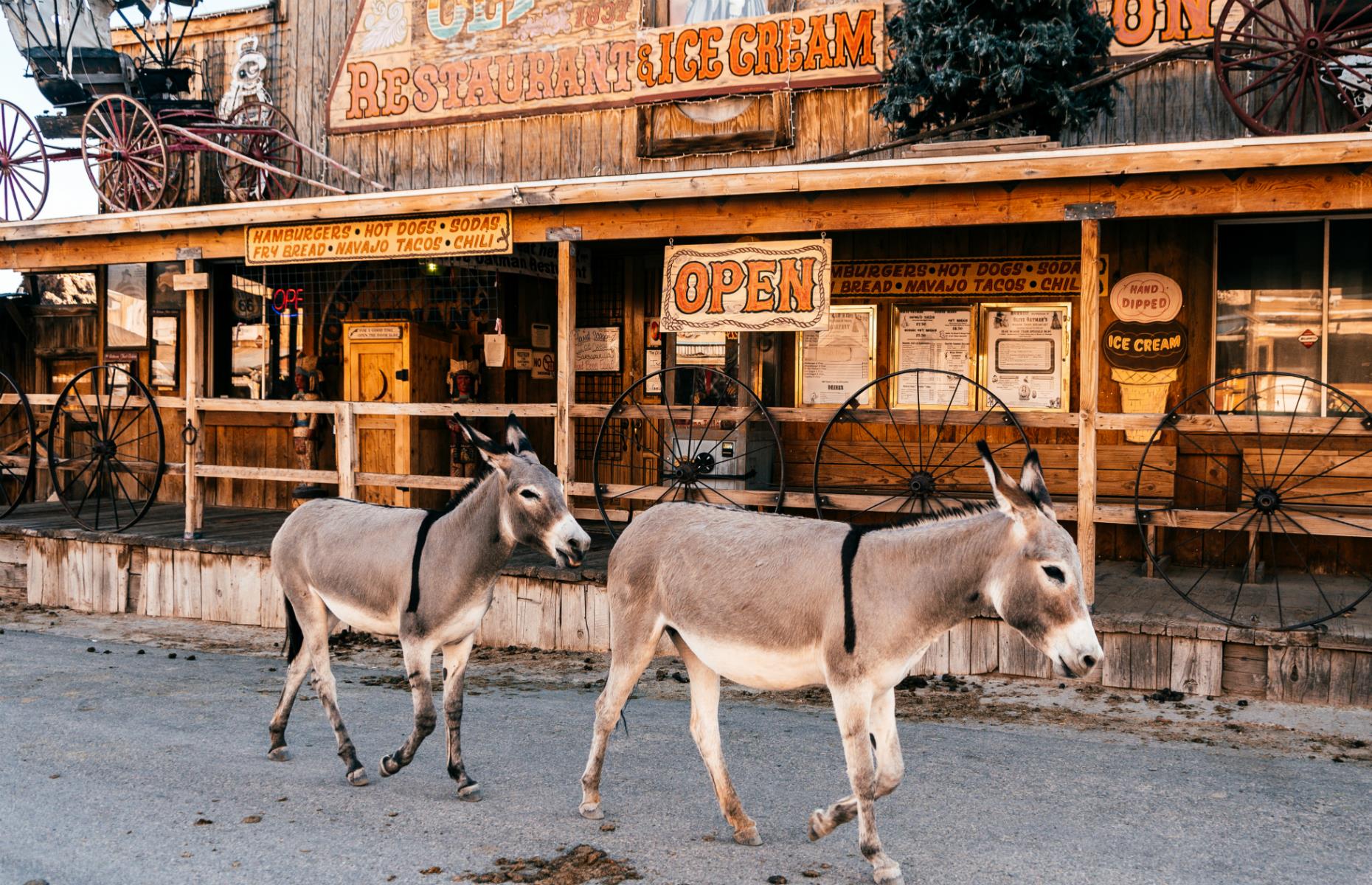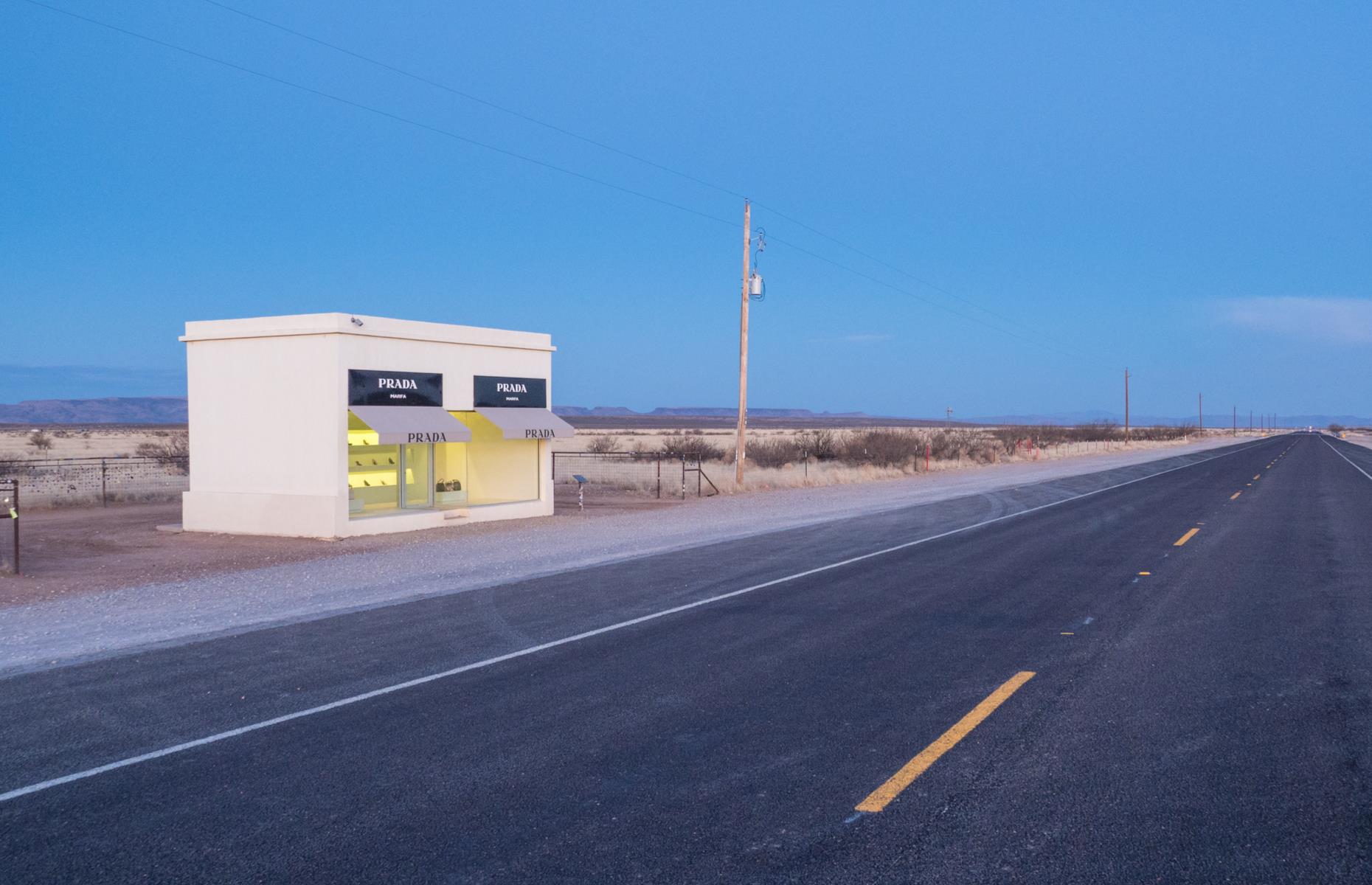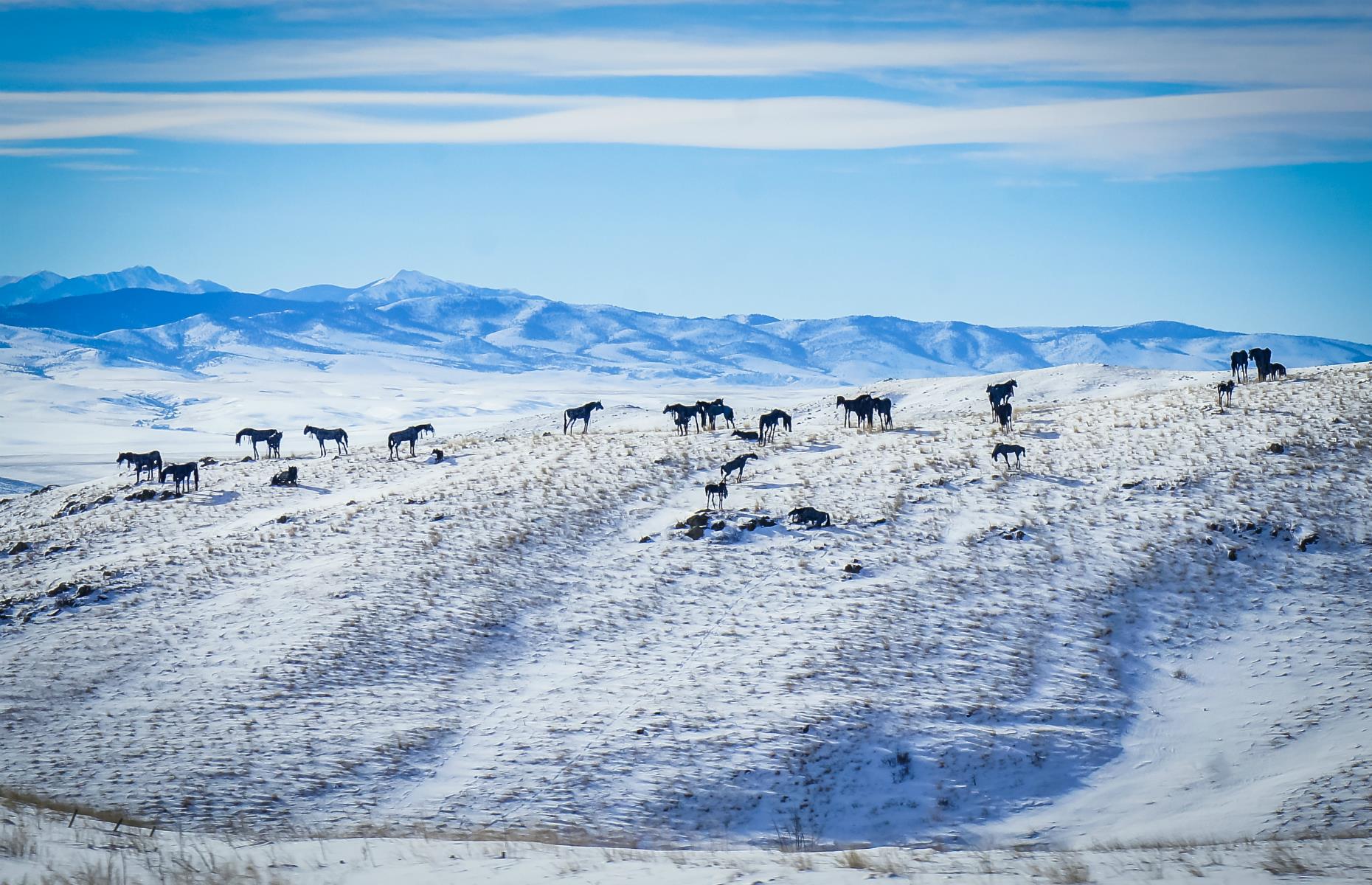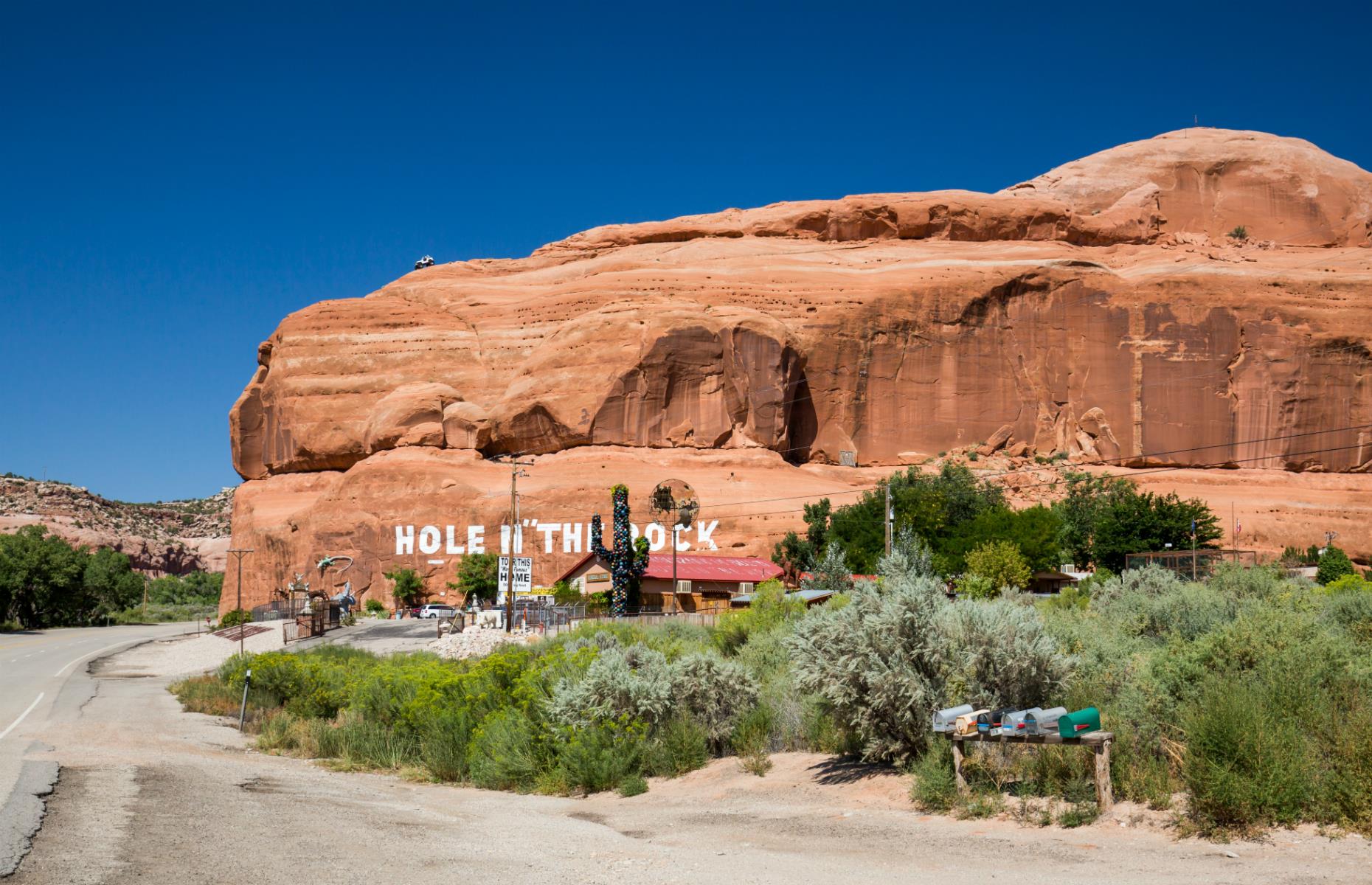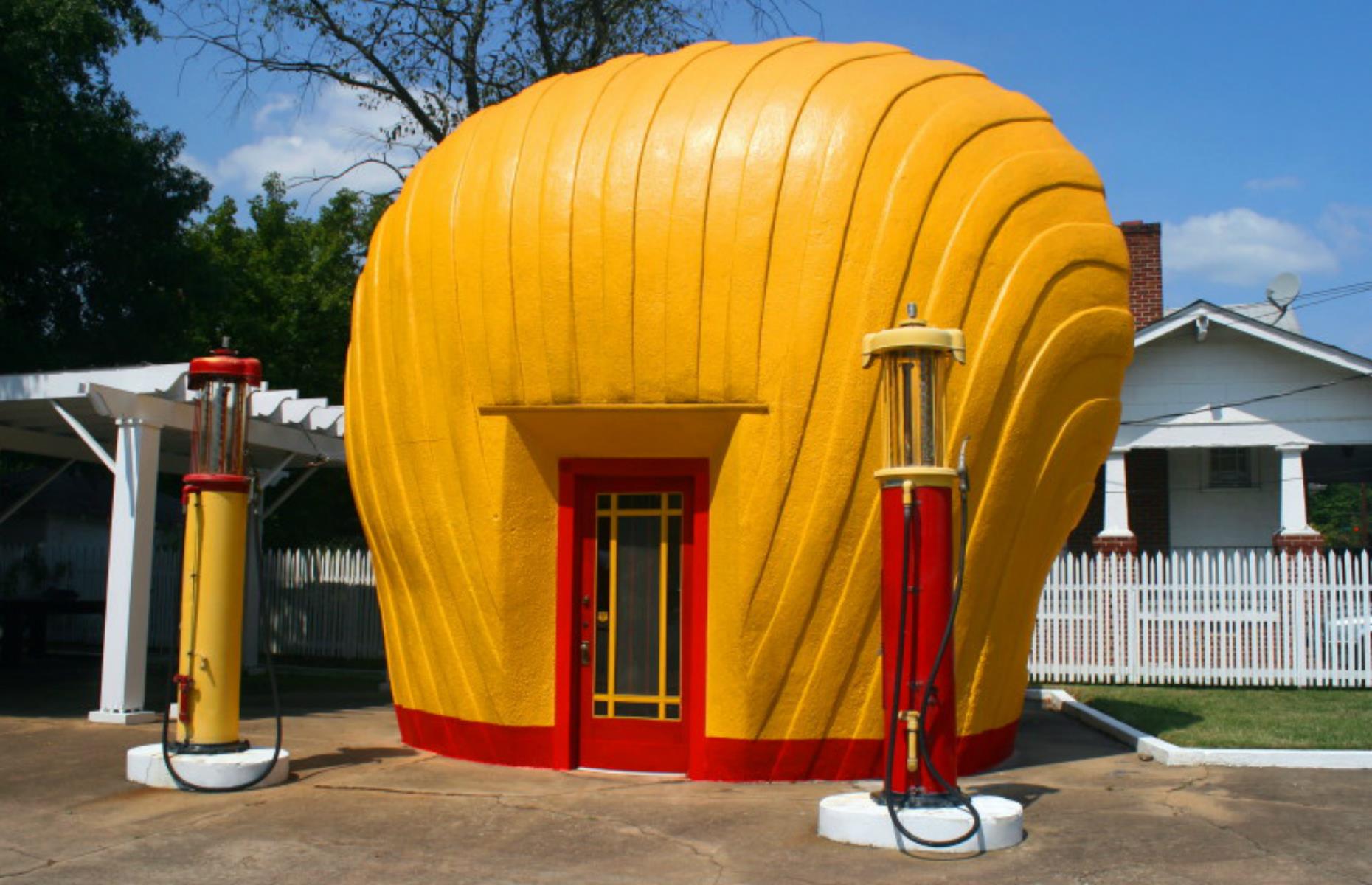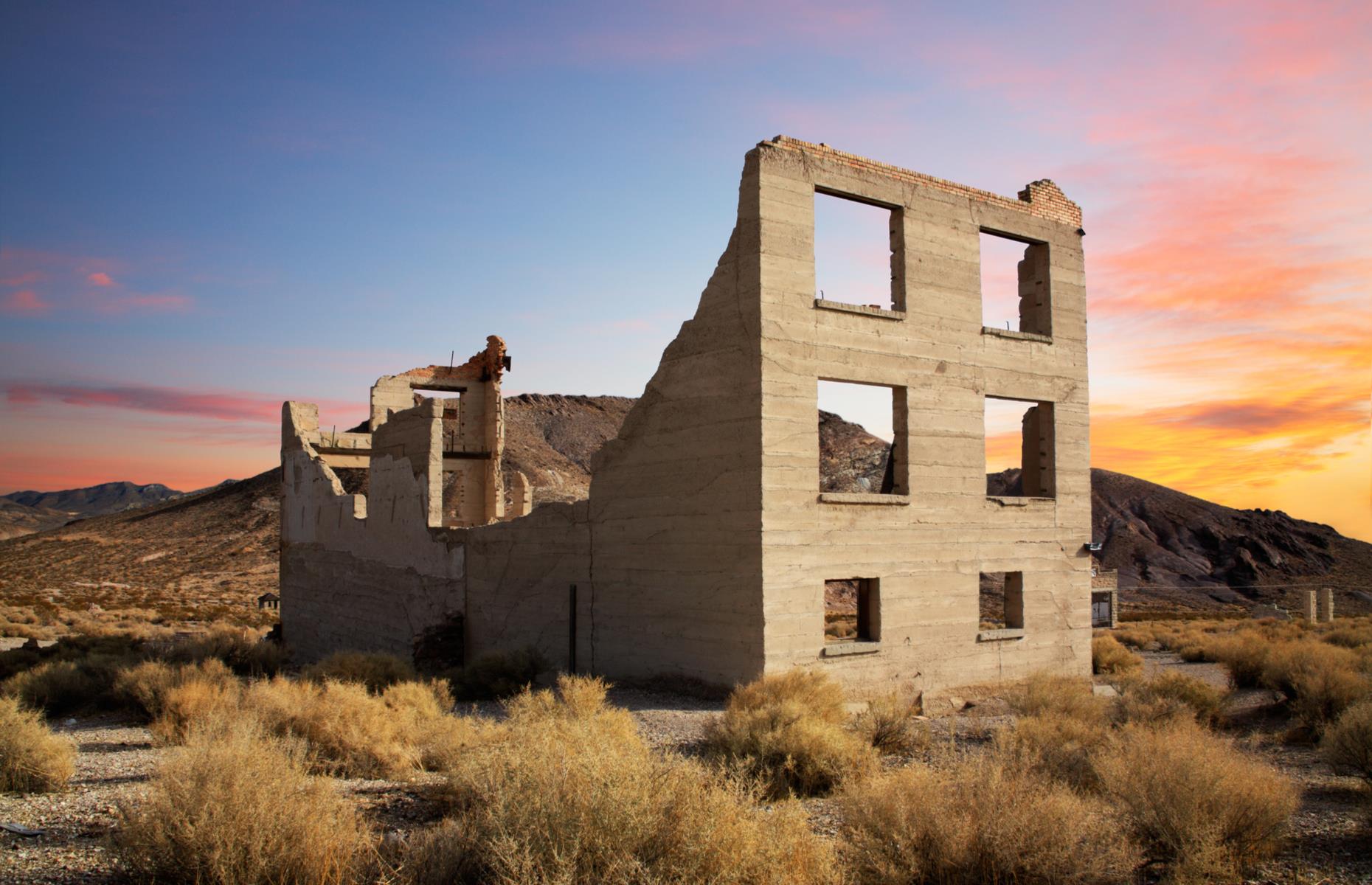 Road show
Bishop Castle, Colorado
It's hard to believe this intricate monument is the product of one man's imagination, let alone built by one man's hands. The elaborate, self-built stone and iron structure has been chiseled, embellished and decorated by Jim Bishop over six decades. What started as a one-bedroom stone cottage is now a 16-story fortress with cathedral windows and a steel dragon. It's just off the curvy Highway 165, which wiggles through central Colorado.
Iowa 80 Kitchen, Iowa
More like a city than a service area, Iowa 80 Kitchen wears its status as the world's largest truck stop with pride. It's emblazoned across the entrance, in fact. There are eight restaurants, a cinema, a barbershop and even a dental surgery. And that isn't even the most unusual thing about the place, which was established close to the town of Walcott in 1964. The display of fun vehicles, in shapes from hot dogs to boots, is the biggest draw.
Bonneville Salt Flats, Utah
The lunar-like landscape of Bonneville Salt Flats sprawls out for 30,000 awe-inspiring acres between Salt Lake City and Wendover, Nevada. The salt pans are blazingly white, cracking and curling in the heat, with nothing growing or living on the surface. There are several viewpoints along the I-80.
Pink Cadillac Diner, Virginia
It's hard to think anything but pink when looking at this diner in the town of Natural Bridge. It's blazingly, bubblegum, Barbie pink, from the wooden slats of the exterior to the vintage Cadillac parked out front. It's also bursting with pure retro joy, with statues dotted around the grounds adding to the fun: there's a giant King Kong holding an airplane, a life-sized Elvis at the door and a Humpty Dumpty holding the menu.
The Lone Cypress, California
Pebble Beach's 17-Mile Drive, just north of pretty Carmel on California's Central Coast, is a road trip within a road trip, circling off the Pacific Coast Highway. This is not a drive to rush: there's a stop pretty much every few minutes, from beaches with harbor seals to this forlorn but noble-looking cypress tree, which occupies a solitary, salt-sprayed perch on a rock jutting over the ocean. Take a look at America's most scenic coastal drives.
Jolly Green Giant, Minnesota
This 55-feet (17m) tall fellow is pretty hard to miss. In fact, he's probably the most famous resident in the town of Blue Earth. The fiberglass statue actually has little to do with the Jolly Green Giant Company, other than being a likeness of the sweetcorn company's famous icon. It was built by former radio station owner Paul Hedberg, who used to interview road-trippers before gifting them a tin of Green Giant veg – a nod to the area's canning factory.
Thor's Well, Oregon
America's oddities aren't limited to quirky cafés and giant sculptures. Sometimes, the natural world rivals the human imagination when it comes to strangeness. Take Thor's Well, for example. Dubbed the 'Drainpipe of the Pacific', it sucks in water and swirls it around before spurting it out with optimum drama. It can be viewed from a safe distance from the parking area at Cook's Chasm, off the coast-skimming US 101. These are the most magical places on Earth.
The Mammoth Orange, Arkansas
If a giant orange by the roadside doesn't seem strange enough, the fact that this is a burger restaurant – rather than a juice bar – makes this spot even more brilliantly bizarre. It's in Redfield, just off the road between Little Rock and Pine Bluff, and was built in 1966, inspired by a similar restaurant in Fresno, California. The hot dogs and hamburgers are highly rated.
Wildwood motels, New Jersey
New Jersey has its very own Ocean Drive, which skims along the Jersey Shore from Atlantic City to the golden beaches and retro amusement park of Cape May. En route is Wildwood, famous for its classic beach town vibes and fascinating strip of mid-century modern inns. Known as 'Doo Wop' motels, they burst with colorful details like plastic palm trees, dolphin motifs and original 3D signage.
Mrs. Mac's Kitchen, Florida
There are actually two of these diners along the Overseas Highway, which soars through the Florida Keys archipelago. But it's the original one in Key Largo that really takes the gravy-smothered biscuit when it comes to quirkiness. There are busy displays of license plates inside and out, plus a huge neon sign in the car park. It isn't all show though – the cozy, long-running spot is famed for delicious local seafood.
Wild donkeys, Arizona
The tiny ghost town of Oatman, Arizona, on historic Route 66, has some unusual residents – wild donkeys, or burros. The animals, which roam the streets, were originally brought here by prospectors and set loose in the surrounding mountains when the gold mine closed in 1942. They're so beloved – and such a part of the town's fabric – that they even feature on the welcome sign, while stores sell special "burro food". Take a look at America's eeriest ghost towns.
Salvation Mountain, California
Local adobe clay, straw, thousands of gallons of donated paint and a lot of love have gone into creating this vivid hillside monument in California's Colorado Desert, near Calipatria in southern California. It was created by local artist Leonard Knight, who began piecing it together in 1985 as a symbol of his religious devotion. He regularly updated it with messages and embellishments up until his death in 2014.
Multnomah Falls, Oregon
The most majestic waterfalls are usually reached via long hikes and sometimes long treks through forests. But this lofty beauty is right by the roadside. The upper portion can even be viewed from the Historic Columbia River Highway. The cascade crashes from 611 feet (186m), with a stone bridge – built in 1914 – spanning its width. Discover more of America's most beautiful waterfalls.
Prada Marfa, Texas
Desert oases usually take the form of watery pools – but this looks like something springing from the imagination of a tired, hallucinogenic fan of high fashion. In some ways it is an illusion, as this Prada boutique on US Route 90 is actually an art installation, created in 2005 by Berlin-based artists Elmgreen and Dragset. And, although it does have real merchandise on display, the bags are bottomless and all the shoes are right-footed.
Lucy the Elephant, New Jersey
Lucy the Elephant is rather old. The tin and wood structure was built in 1882, modeled after real-life elephant Jumbo, who starred as the 'Largest Elephant on Earth' in P.T. Barnum's circus (which the film The Greatest Showman was based on). She's also rather large, looming over the coastal city of Margate at a lofty 65 feet (20m) and weighing 90 tons. She once housed offices and a restaurant, and tours of the inside are accessed via a spiral staircase in one of her legs.
Bleu Horses, Montana
This striking series of steel statues is a prime example of art working beautifully with nature. From a distance, the 39 equine figures look very much like real horses – except they stay stunningly, silently still. They were created by local artist Jim Dolan and have stood watch from their hillside perch off Highway 287, just north of Three Forks, since 2013.
Ben & Jerry's Flavor Graveyard, Vermont
Anyone who's ever wondered where ice cream flavors go to die could find the answer at this quirky spot attached to the Ben & Jerry's factory in Waterbury. The Flavor Graveyard is the final resting place for retired recipes such as Tennessee Mud, Peanut Butter and Jelly, Rainforest Crunch and Turtle Soup. Tombstones have images of winged cones and poems in homage to the doomed flavors.
Haines Shoe House, Pennsylvania
A shoe-shaped house on Shoe House Road? It's all part of the classic US road trip. Haines Shoe House was built in 1948 by an eccentric shoe salesman (of course) and was originally an advertising gimmick, later becoming a vacation rental before opening for public tours. The 25-foot (8m) long and 48-feet (15m) tall boot has five stories, period décor and stained-glass windows adorned with… shoes. The street on which it sits, off the Lincoln Highway, was renamed in its honor.
Nuclear Waste Adventure Trail, Missouri
Once the site of the largest explosives factory in the US and later a uranium refinery, this location was abandoned in the late 1960s. Found to be contaminated with radioactive material, mercury, asbestos and TNT, the whole thing was encased in a small man-made mountain that now has trails with information about the history of the place. Its location right by the Highway 94, which follows the Missouri River, has made it a curious stop for road-trippers.
Brooks Catsup Bottle Water Tower, Illinois
Officially the world's largest catsup (or ketchup) bottle, this landmark just outside Collinsville is pure, joyful Americana. It was built in 1949 to supply water to the nearby Brooks ketchup factory and was saved from demolition in the 1990s. It's now owned by a group of volunteers dedicated to its preservation, and has been resorted and added to the National Register of Historic Places.
Unclaimed Baggage Center, Alabama
There's something enduringly fascinating about the stuff people lose or leave behind. That's the premise behind the Unclaimed Baggage Center in Scottsboro, which is filled with, well, unclaimed baggage. The center takes in luggage left behind with domestic airlines and, if they can't track the owners, selects items for sale. It's essentially a huge second-hand store stuffed with finds from designer handbags to fire suits and bear pelts. Other items are recycled or repurposed to be donated to communities in need.
Hole N" The Rock, Utah
Carved out of a massive rock on US Highway 191, this unusual structure started life in the 1940s as a small alcove for the owners' kids to sleep in. It gradually expanded into a 5,000-square-foot (464sq km) home with 14 rooms. The unusual 'house' is usually open for tours so people can see how the Christensen family once lived. Things get even more bizarre with an on-site zoo, roamed by zebra, camels and bison.
Madonna Inn, California
The Madonna Inn – named for founders Alex and Phyllis Madonna, rather than the Queen of Pop – is a palace of pink off the US 101, just outside San Luis Obispo. The 1950s hotel's exterior resembles an intricate wedding cake and the inside is even more outrageous, from the themed bedrooms to the lipstick-pink ladies' bathroom just off the lobby. The flamboyant Gold Rush Steak House serves some of the best burgers in the area, while the relatively subdued Copper Cafe is famous for huge wedges of cake.
Enchanted Highway sculptures, North Dakota
The 32-mile (51km) Highway 21, known as the Enchanted Highway, is an open-air gallery of huge sculptures crafted from scrap metal. There are seven pieces in total, created by Gary Greff. They include Tin Family, a row of giant pheasants, and Geese in Flight, which is shaped like an eye. Some of the works can be seen from the I-94 but they're at their surreal best viewed close-up, looming through the windscreen.
Mammy's Cupboard, Mississippi
The pink petticoats of Mammy's Cupboard are a beloved mainstay along Highway 61 in Natchez. The 28-feet (8.5m) tall, painted brick sculpture houses an old-fashioned diner serving Southern classics like chicken pot pie and blueberry lemonade. The figure was originally depicted as an African-American woman when the diner was built in 1940 but she was repainted during the Civil Rights Movement in the 1960s due to racist connotations.
White Sands National Monument, New Mexico
Drivers traveling along the US Route 70 could be forgiven for thinking they've landed on another planet or somehow taken a wrong turn and ended up at the biggest, most blazingly white beach. The alabaster dunes of White Sands National Monument cover 275 square miles (712sq km), making this the world's largest gypsum dune field. The white waves can be seen from the road, brightening the landscape between the San Andres and Sacramento mountain ranges. Take a look at more of America's stunning natural wonders.
Shell Oil Clamshell, North Carolina
There were once eight of these striking gas stations in North Carolina, designed to bring the Shell logo vividly to life. Now just one of the bold 1930s structures remains, in the city of Winston-Salem. The pumps no longer dispense petrol and the building has been closed since the 1950s, but it's become a beloved curiosity in the town and has been listed on the National Register of Historic Places since 1976.
Dog Bark Park Inn, Idaho
Just off the US-95, this 12-feet (3.7m) tall beagle doubles as a fun roadside sculpture and a place to stay. The two-bedroom dog house, listed on Airbnb, was handcrafted by the owners using a chainsaw. The artists also created the series of sculptures, including a smaller dog and a fire hydrant, that dot the grassy grounds. The inside is suitably canine-themed, from the scatter cushions to the wall art. Take a look at the best remote Airbnbs in the USA.
Ave Maria Grotto, Alabama
To describe the Ave Maria Grotto as intricate would be an understatement. To describe its creator, Benedictine monk Brother Joseph Zoett, as dedicated would be even more so. The park in Cullman, which opened in 1934, has 125 stone and cement structures depicting biblical passages, shrines and religious buildings including St Peter's Basilica, Lourdes Basilica Church and scenes from ancient Jerusalem. These are the strangest sights in America's biggest cities.
Rhyolite Ghost Town, Nevada
This town, near the eastern edge of Death Valley, boomed during the Gold Rush of the early 20th century but quickly went into decline and was deserted in 1916. The remnants – including a well-preserved railroad depot, school, bank and general store – look especially eerie against the stark, shrubby, desert backdrop. A scattering of art installations, added from 1984 and including a metal model of a miner with a penguin, take the scenery to an even more bizarre level.
Carhenge, Nebraska
Stonehenge might be shrouded in mystery but, in Nebraska, it's all about Carhenge. This curious sculpture, off Highway 59, was created in 1987 by Jim Reinders as a tribute to his father. He used 39 old cars to replicate the original Neolithic stone circle which is in Salisbury, UK.
Dinosaur World, Kentucky
A giant T-Rex beckons road-trippers to pull into Dinosaur World, off the I-65 near Mammoth Cave National Park. Or, perhaps, spurs them on to drive on by in fear. This Jurassic Park–like roadside attraction is home to 150 dino sculptures scattered among the grounds and sometimes peeping above the trees. There's also a museum displaying dinosaur claws, bones and eggs. Find the most beautiful road trip in your state.
Source: Read Full Article