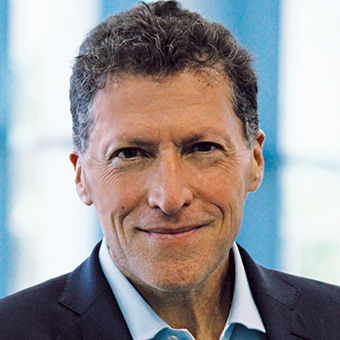 The imminent revival of Crystal Cruises under the Abercrombie & Kent Travel Group is not a minor miracle; it is a major miracle.
That's not simply because two older ships have found utility, escaping either the scrapyard or a rechristening and life in the service of a minor Med operator. It's because it signifies what absolutely nobody in the world predicted: More than two years into a global pandemic, every major travel brand serving the U.S. market that existed before the pandemic is still standing with (for now) the lone exception of Crystal River Cruises.
When it comes to blue water cruising, it's especially remarkable. It's the only sector of the industry that was mandated by the government to cease operations for an extended period and then operate only under certain conditions, including reduced capacity. It's an industry that received no U.S. government money and has high maintenance costs to keep ships in operating condition, regardless of whether they're carrying passengers.
The costs associated with restarting the lines, which include calling up, vaccinating and retraining crews, is likewise enormous. (This will likely prove even more challenging than usual with Crystal, which will not have continuity of ownership. It will, however, with the imminent rehiring of Jack Anderson, have continuity of leadership, which is likely critical to its future success.)
Other industrial sectors weren't so lucky. Retailers from JCPenney to Neiman Marcus filed for bankruptcy. Other sectors that required people-to-people contact — gyms, cinemas, restaurant chains — teetered and fell. Some have emerged from bankruptcy, some have not.
There's no question that government assistance made it possible for many qualifying travel companies to survive. Even with that aid, some were critically weakened and indeed were in imminent danger. But they took on new investors, giving up significant amounts of equity in some cases, or merged or were acquired over the past two years. But in reality, that's business as usual: Fundraising and M&A activity are par for the course during any two-year stretch, though it did occur at a more robust pace than usual.
What's particularly impressive is that, with the exception of SAS, which just filed for bankruptcy this month, all travel-related bankruptcies (or their equivalencies in other jurisdictions) of major travel companies since the pandemic was declared have survived the process. Latam (bankruptcy, May 2020) announced this week it had secured needed loans to re-emerge. Hertz (May 2020) came out of bankruptcy in June 2021. Avianca (May 2020) was out in December and announced in May it would join with Gol in the Abra Group holding company. Cirque du Soleil (June 2020) left bankruptcy in November 2020. Aeromexico (July 2020) restructured to emerge in March of this year.
Norwegian Air (December 2020) came back in May 2021, though it is no longer a transatlantic carrier. The Mexican hotel chain Grupo Posadas (October 2021) received court approval for restructuring in December of that year; Shoretrips entered "receivership" in December 2020, to be revived after being acquired by Hornblower in 2021; and CWT (November 2021), as planned, emerged from a prepackaged bankruptcy one day after filing.
Few travel companies today operate exactly as they did prior to the pandemic. In 2019, most travel businesses were too busy growing and making money to have the time or motivation to reevaluate their models. But pandemic survivors survived in part because they used the business slowdown to re-evaluate their models and make changes that will position them for success going forward. Sometimes, the changes in business models wouldn't be noticed by an outsider, but sometimes companies abandoned long-held positions or platforms and moved into a new operating environment; more than a few brick-and-mortar travel agencies opted to morph into home office-based, hosted businesses.
Taken together, one sees that the miracle of survival actually comprises several important underlying factors that speak very well for the industry's future. And perhaps the greatest of all is a profound faith in the industry's future. Airlines dominated travel companies in bankruptcy, but the competition for Spirit Airlines indicates no one has written the sector off. Amazingly, we've even seen airline startups emerge during the pandemic, most notably Norse Atlantic.
It was particularly hopeful to see votes of confidence in the travel industry come in from every class of investor: private equity, sovereign funds, investment banks, public markets, wealthy individuals and, in many cases, existing financial partners who invested even more money. Money flowed into every industry sector, from rental cars to tour operators to cruise to airlines to technology.
In religious terms, miracles are a reward of faith. In my suggestion that Crystal's revival is a miracle from a more secular viewpoint, faith nonetheless seems to have played a pivotal role, as well. Putting money into travel businesses is, in part, a faith-based decision: faith that travel is inherent to the human spirit.
In other words, a safe bet. 
Source: Read Full Article