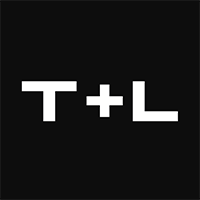 A popular rock climbing and whitewater rafting destination in southeastern West Virginia has officially become a U.S. national park, thanks to the latest COVID-19 stimulus package.
New River Gorge National Park and Preserve is known for its 53 miles of free flowing whitewater that cuts through sandstone cliffs towering as high as 1,000 feet in the air. It boasts class III through V rapids and plenty of boulders to keep even the most experienced rafters engaged. The upper part of the river is calmer and more welcoming to new rafters. The area also boasts more than 1,500 climbing routes, as well as a 12.8-mile system of mountain bike trails built by the Boy Scouts.  
Outside describes the New River Gorge area as an "underrated adventure hub," and sees the designation as the park finally getting the recognition it deserves.
"Being a national park is a gold stamp of approval and excellence," U.S. Senator Shelley Capito said in a press conference covered by West Virginia Public Broadcasting. 
Video: Lava forms picturesque "dome fountain" (Reuters)

Kenyan lawyer brings boxing and justice to Nairobi

Reuters


Mosul war victims find solace in volleyball

Reuters


Avalanche survivor tells his story

Reuters


Pakistan's famous truck art takes to the air

Reuters


'Mermaid' lounges in trash on Bali's beach

Reuters


Koala wanders onto Australian beach

Reuters


Divers in 'Hanbok' greet New Year underwater

Reuters


F1 champion Lewis Hamilton is knighted

Reuters


Tobogganist enjoys snowy conditions on hillside path

Reuters


Cristiano Ronaldo dreams of World Cup glory

Reuters


Indians throng beaches for 2020's last sunset

Reuters


Sydney scales back firework display to ring in 2021

Reuters


Empty clubs for NYE in Prague

Reuters


New Zealand's Auckland welcomes 2021

Reuters


Last full moon of 2020 lights up night sky in Greece

Reuters


The old Bangkok shrine resisting demolition

Reuters


Kenyan lawyer brings boxing and justice to Nairobi
Lawyer Shadrack Wambui has turned to boxing to help young people in poor Nairobi neighbourhoods, combining his passion for the sport with informal lessons on the law and legal clinics to resolve marital disputes.


Reuters



Mosul war victims find solace in volleyball
Hisham Abdulkhaliq and 13 other Mosul athletes who lost limbs during the war against Islamic state take part in a volleyball team for the disabled, hoping to represent Iraq internationally.


Reuters



Avalanche survivor tells his story
When Fulvio Giovannini was Alpine skiing down the mountains of the Dolomites on a snowy day last year, he had no idea that he would be soon be battling for his life.


Reuters

Senator Joe Manchin, another West Virginia lawmaker, described New River Gorge as "one of West Virginia's most treasured playgrounds and largest tourist attractions."  
Related: 10 Best National Parks in the U.S. You Should Visit
New River Gorge is about an hour's drive from Charleston, West Virginia. It encompasses about 7,000 acres marked with trailheads and visitor centers, and another 65,000 for backcountry hunting. White-tailed deer, river otters, and bald eagles are among the wildlife regularly spotted here.  
The gorge itself is the largest in the Appalachian Mountains. 
Meena Thiruvengadam is a Travel + Leisure contributor who has visited 50 countries on six continents and 47 U.S. states. She loves historic plaques, wandering new streets and walking on beaches. Find her on Twitter and Instagram.
Source: Read Full Article