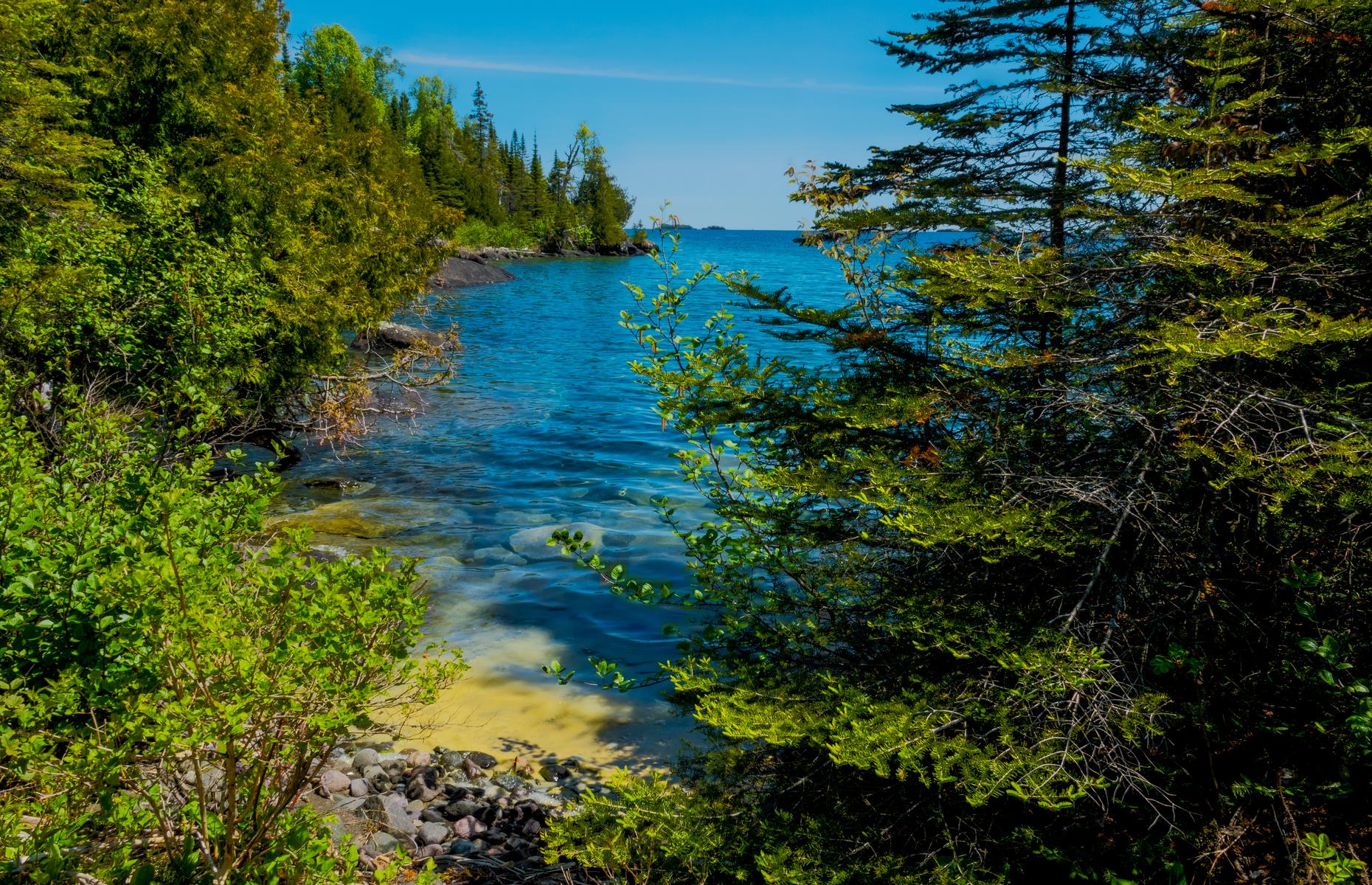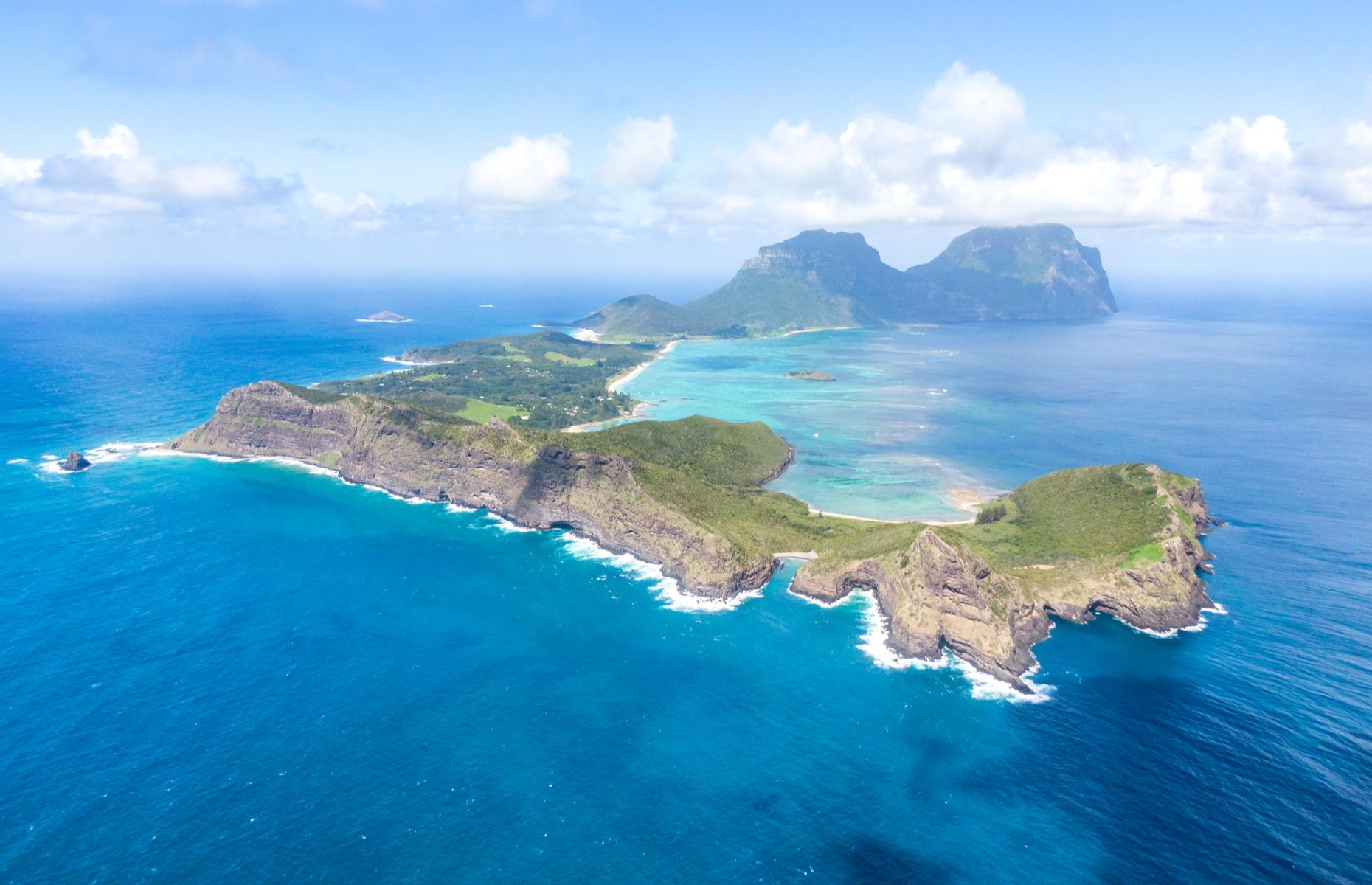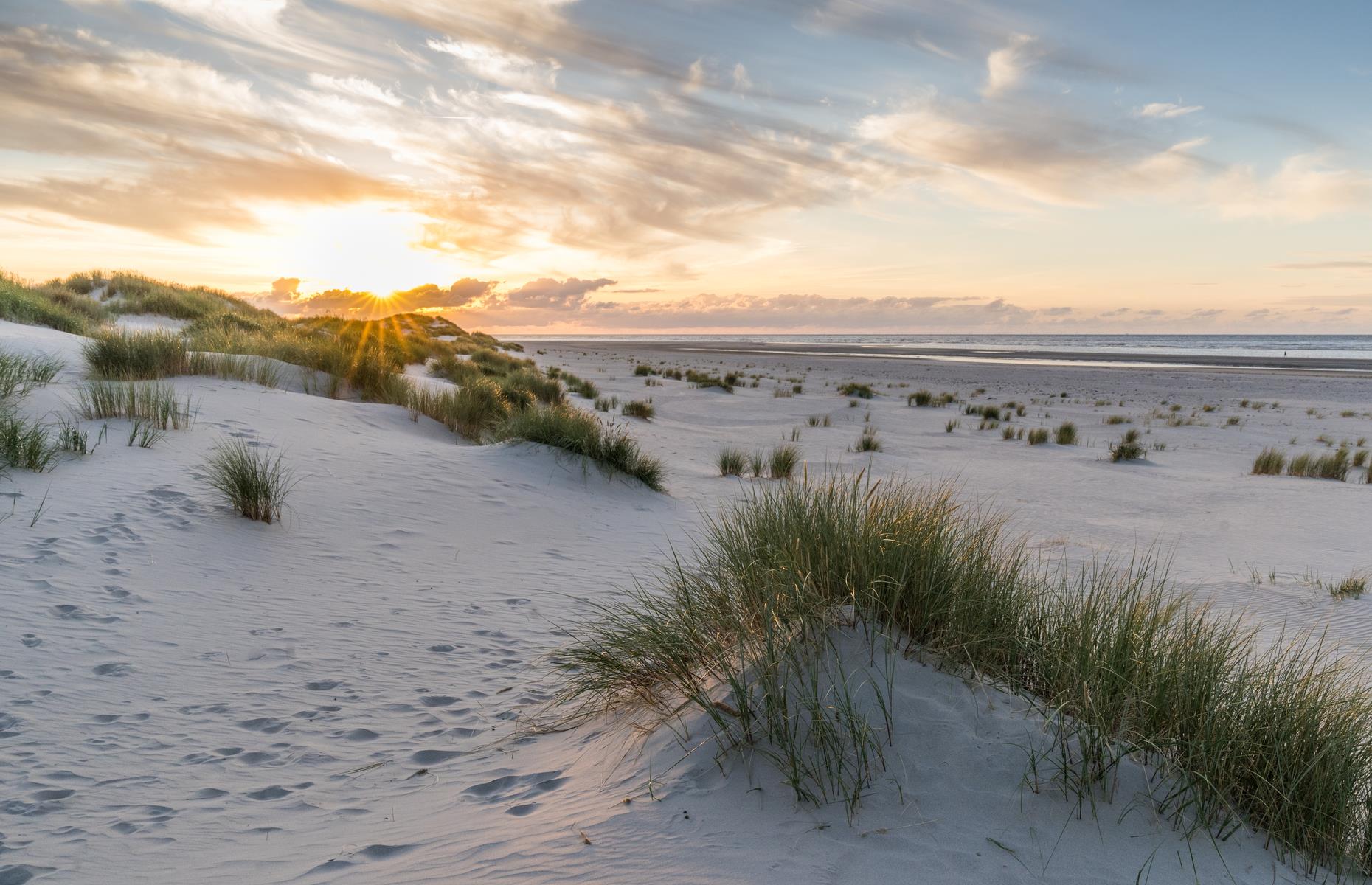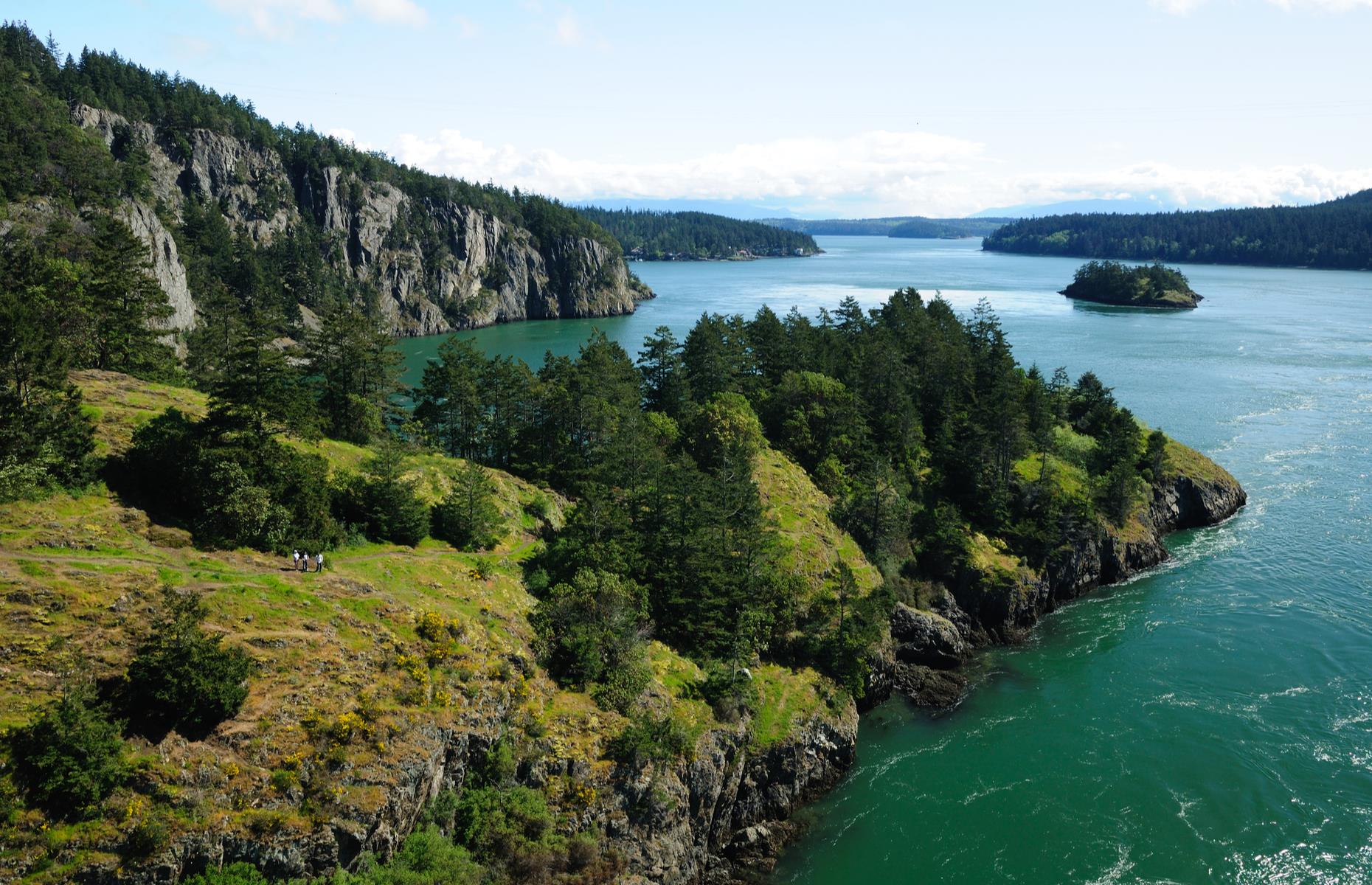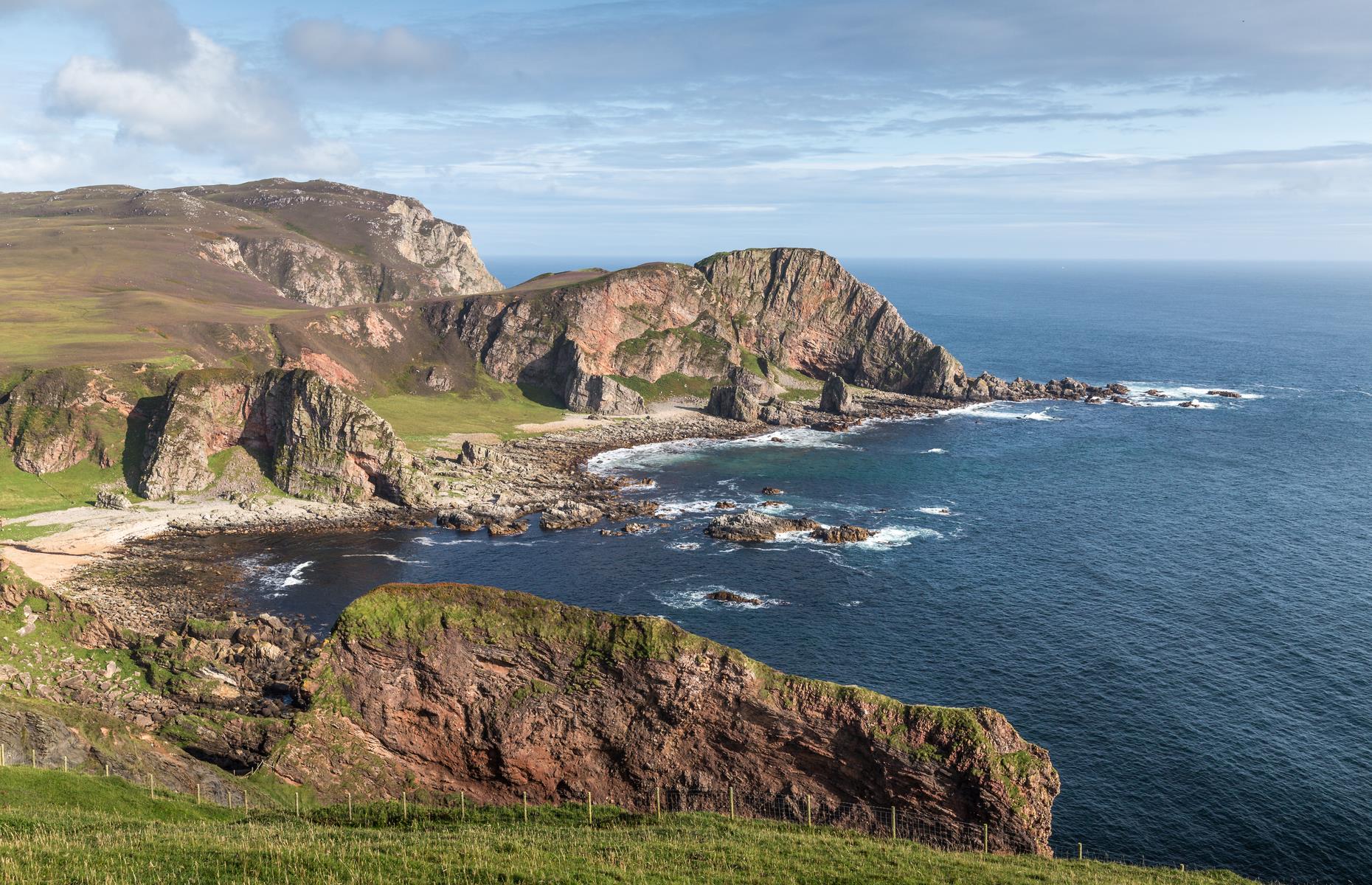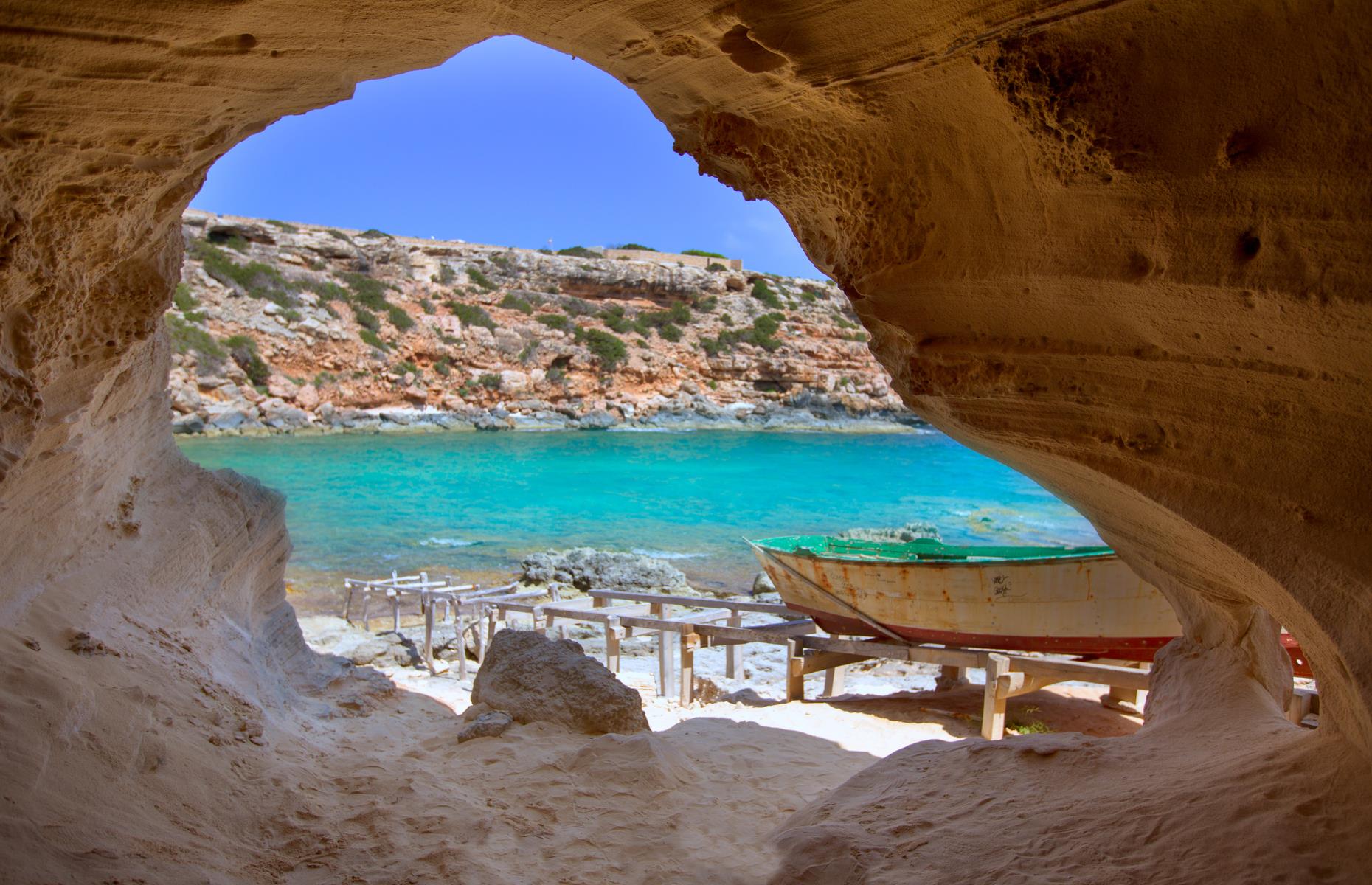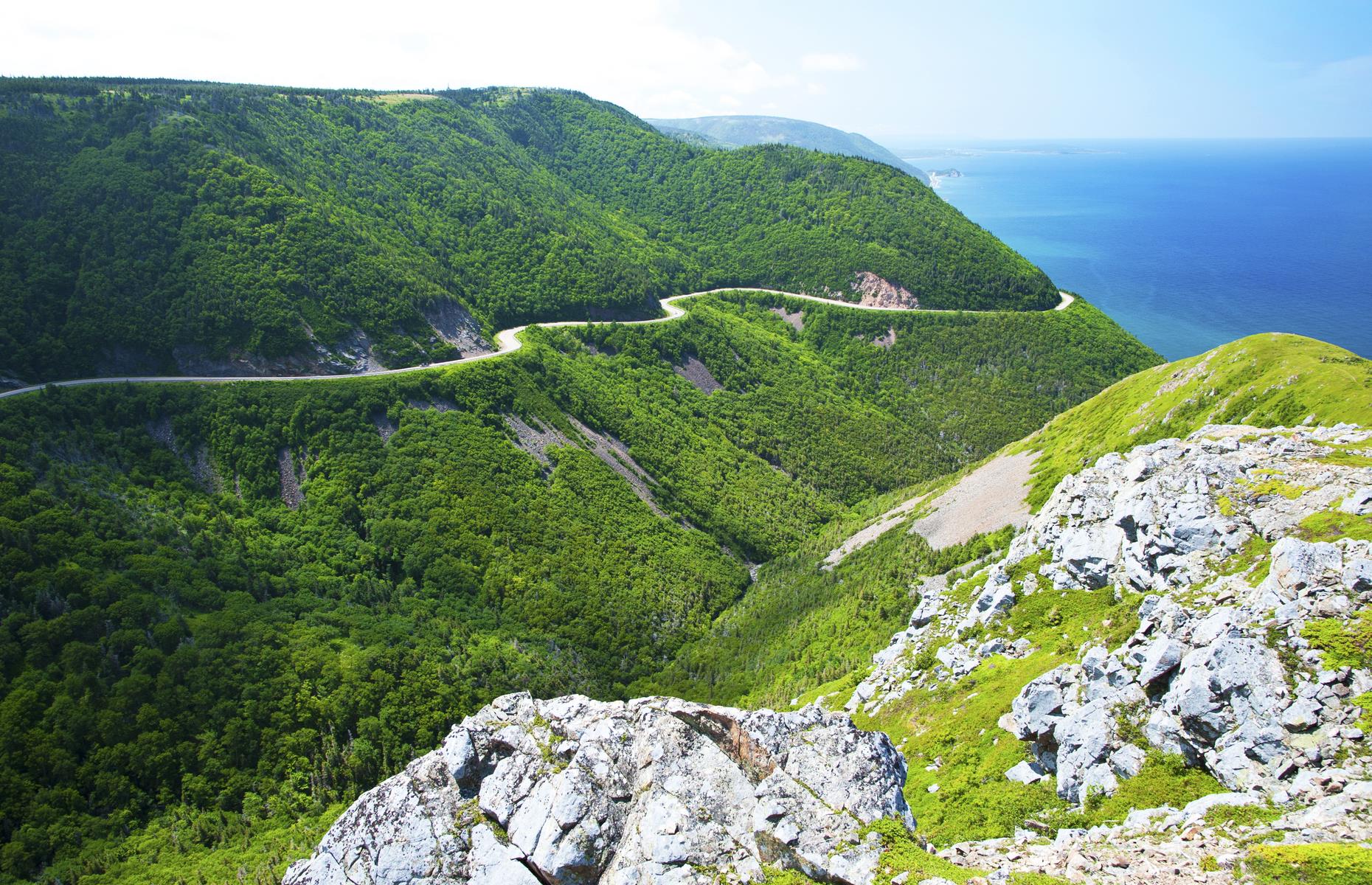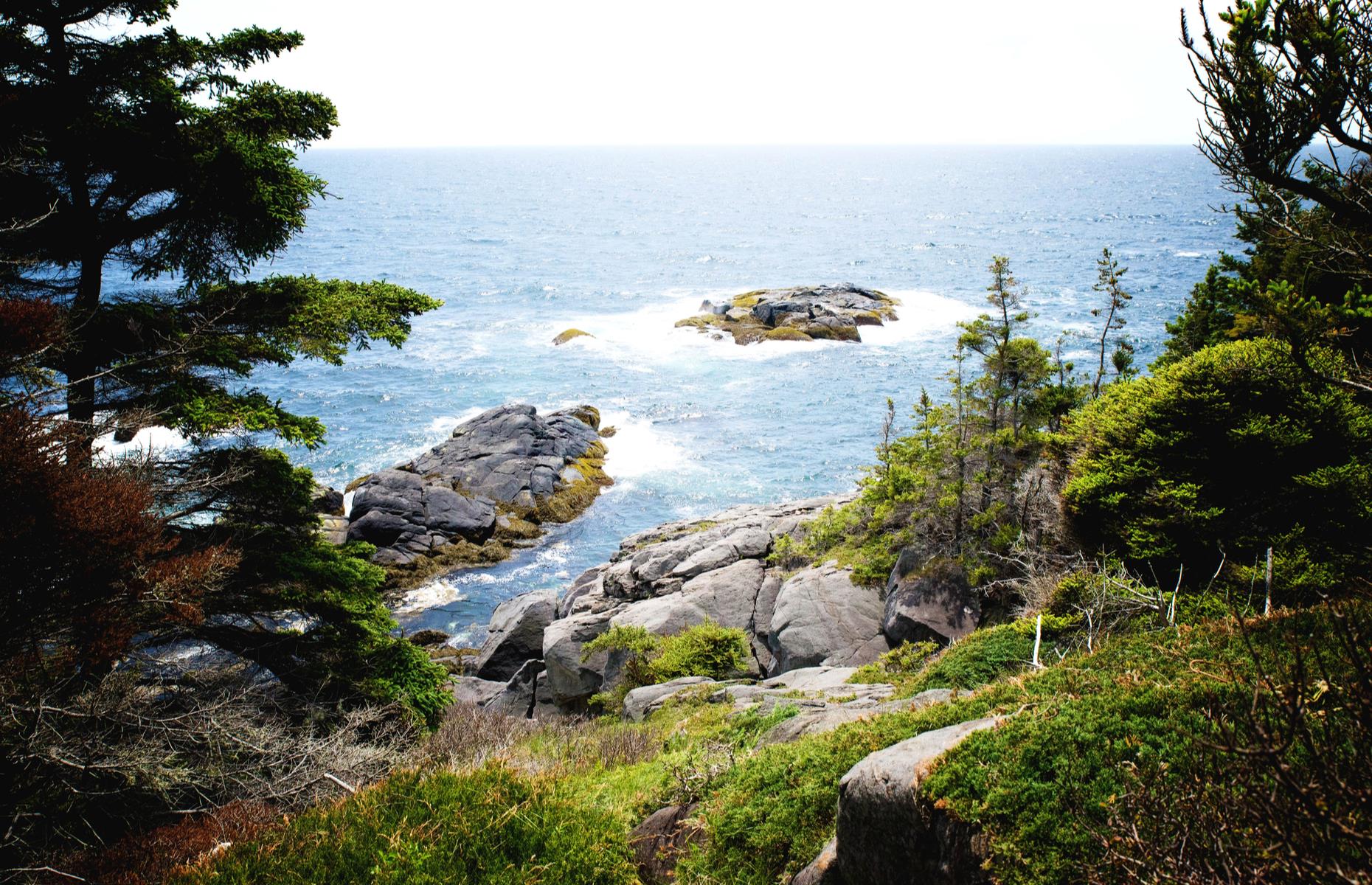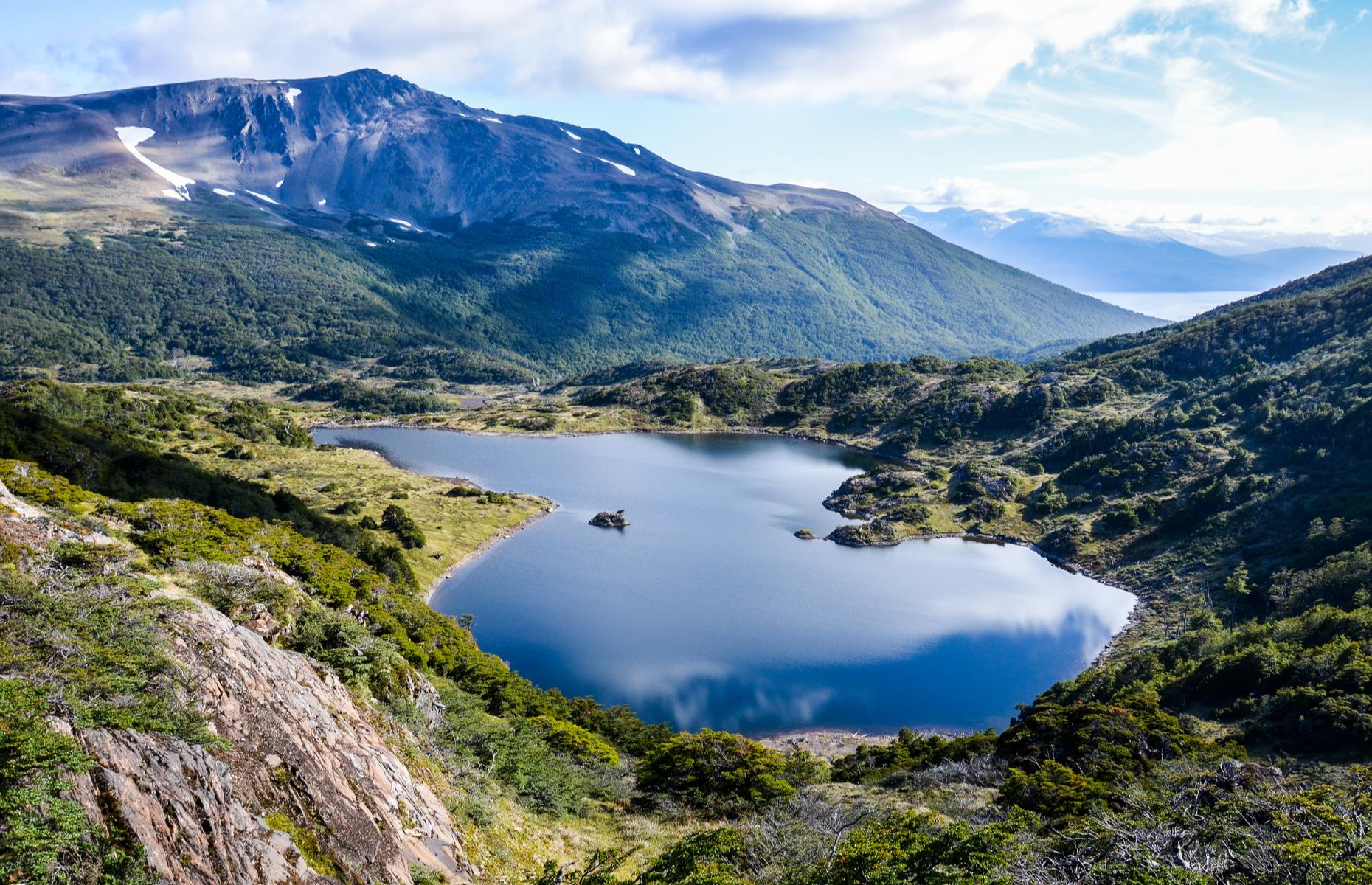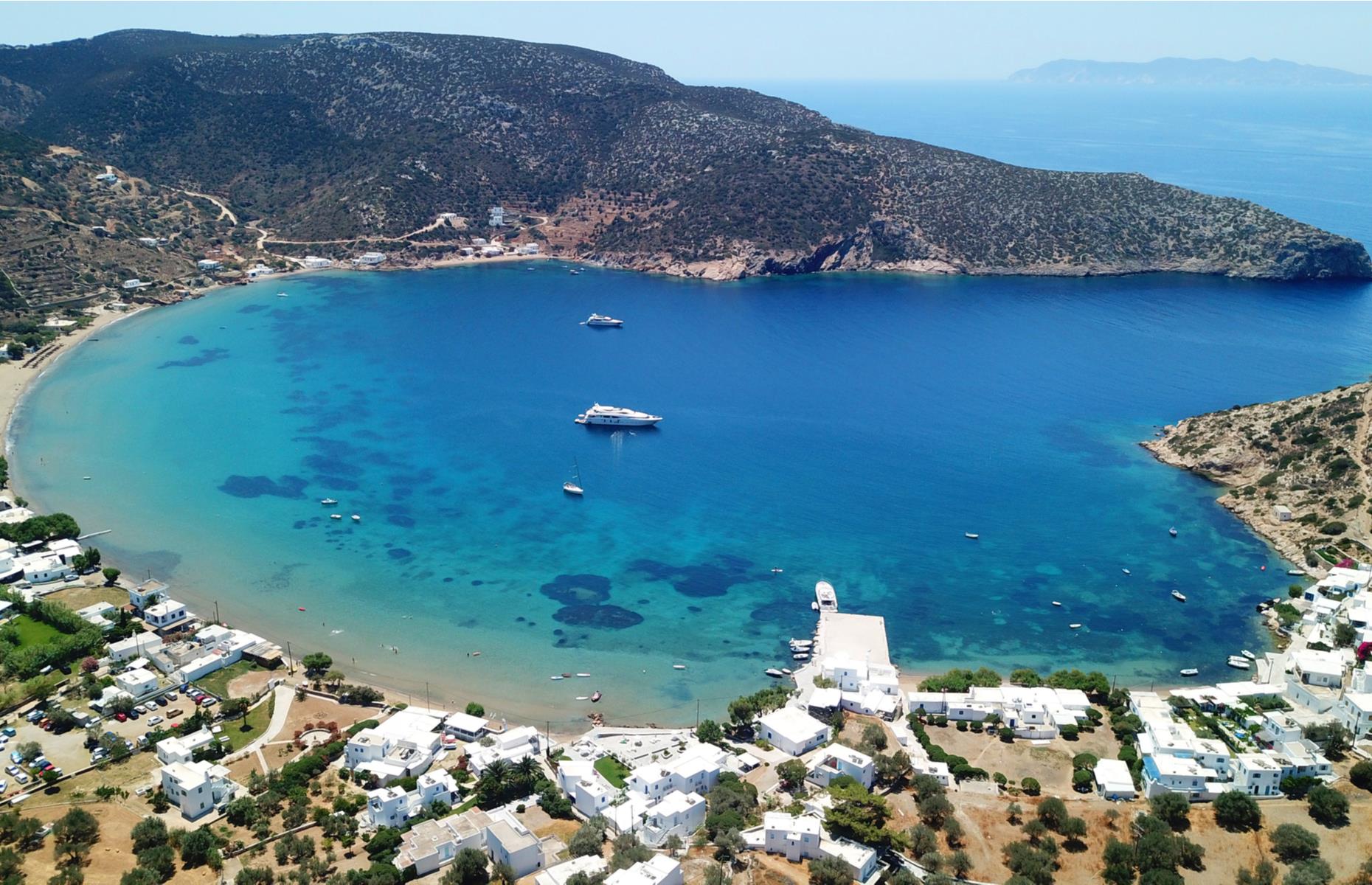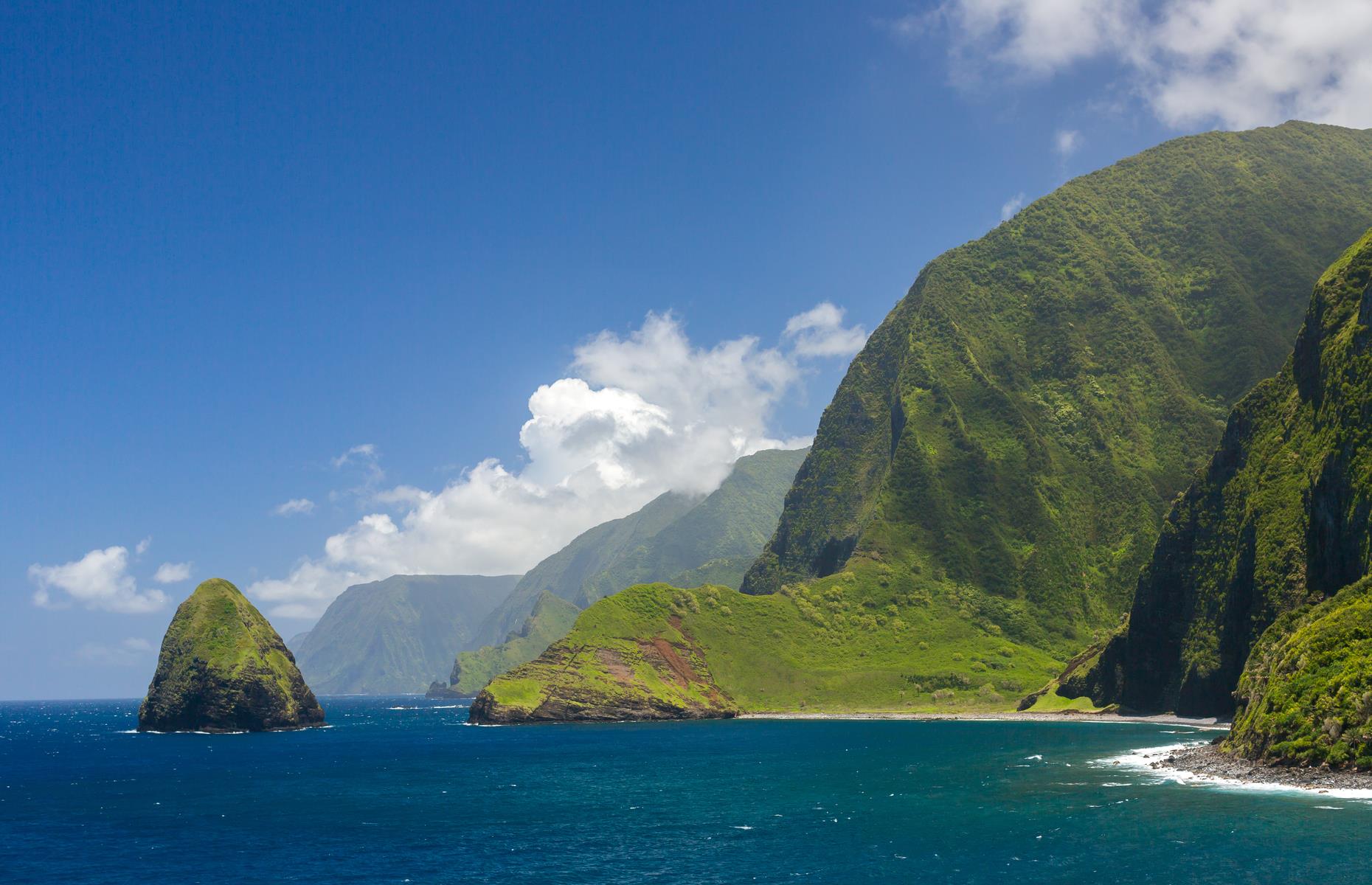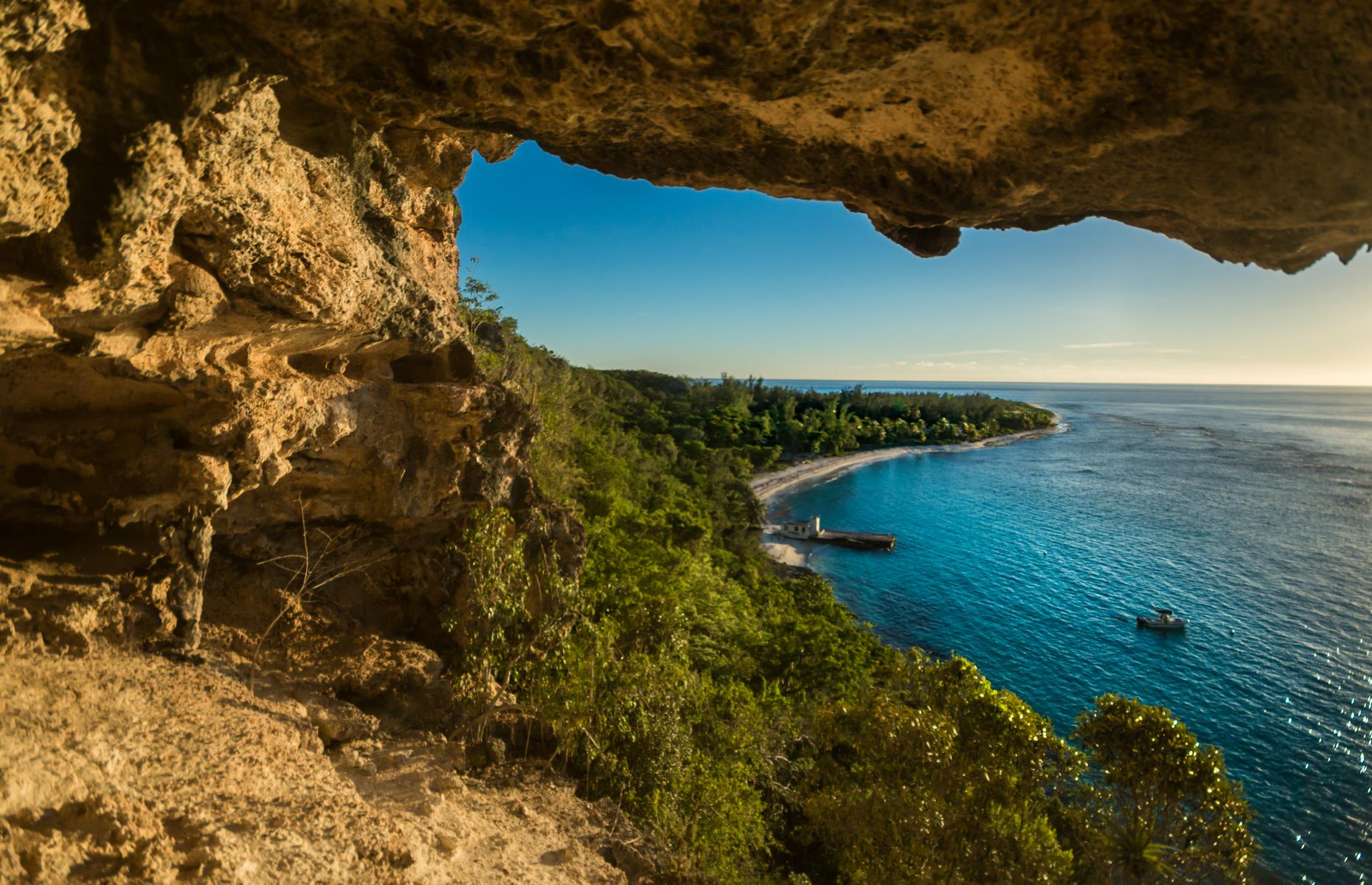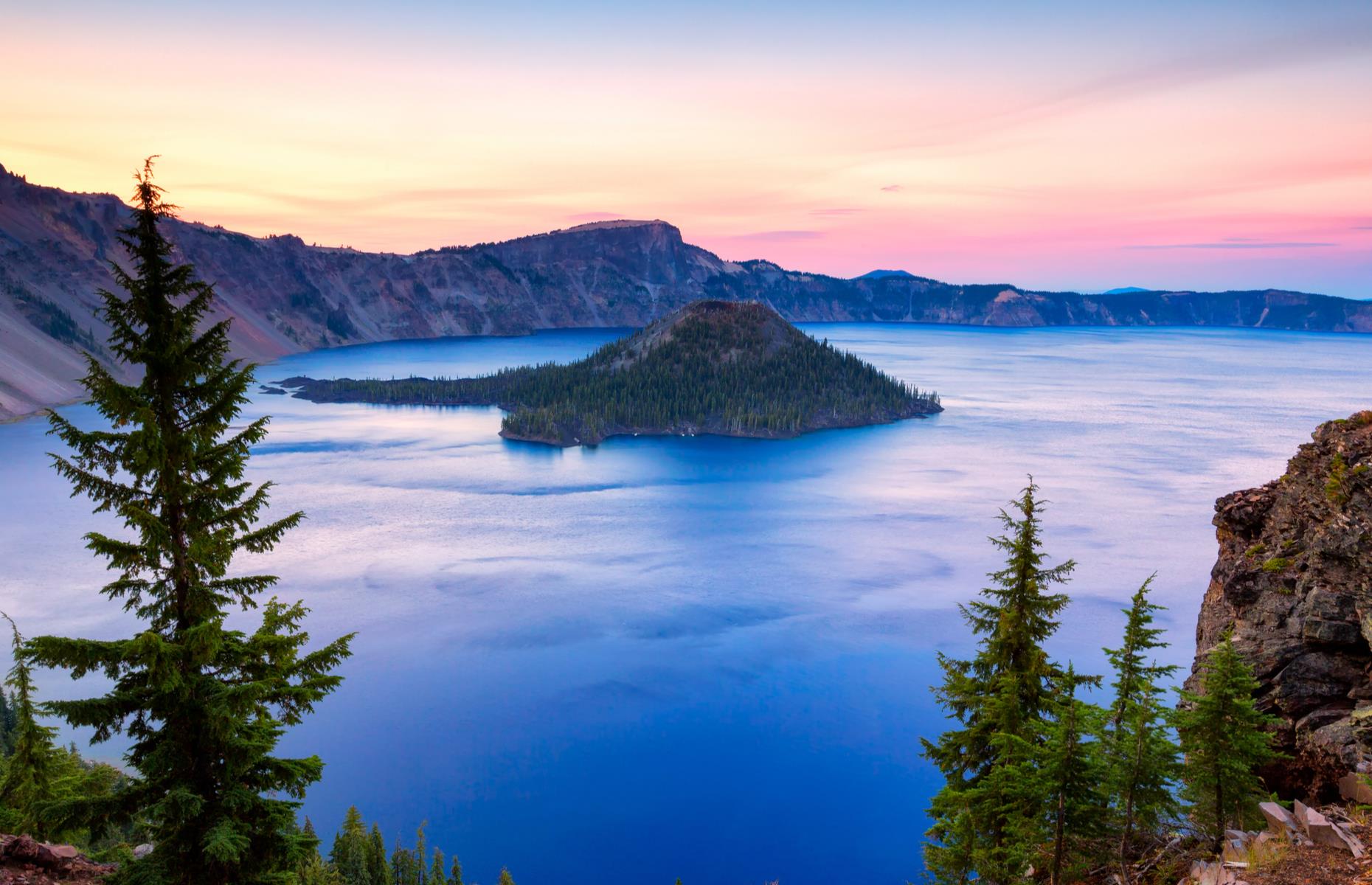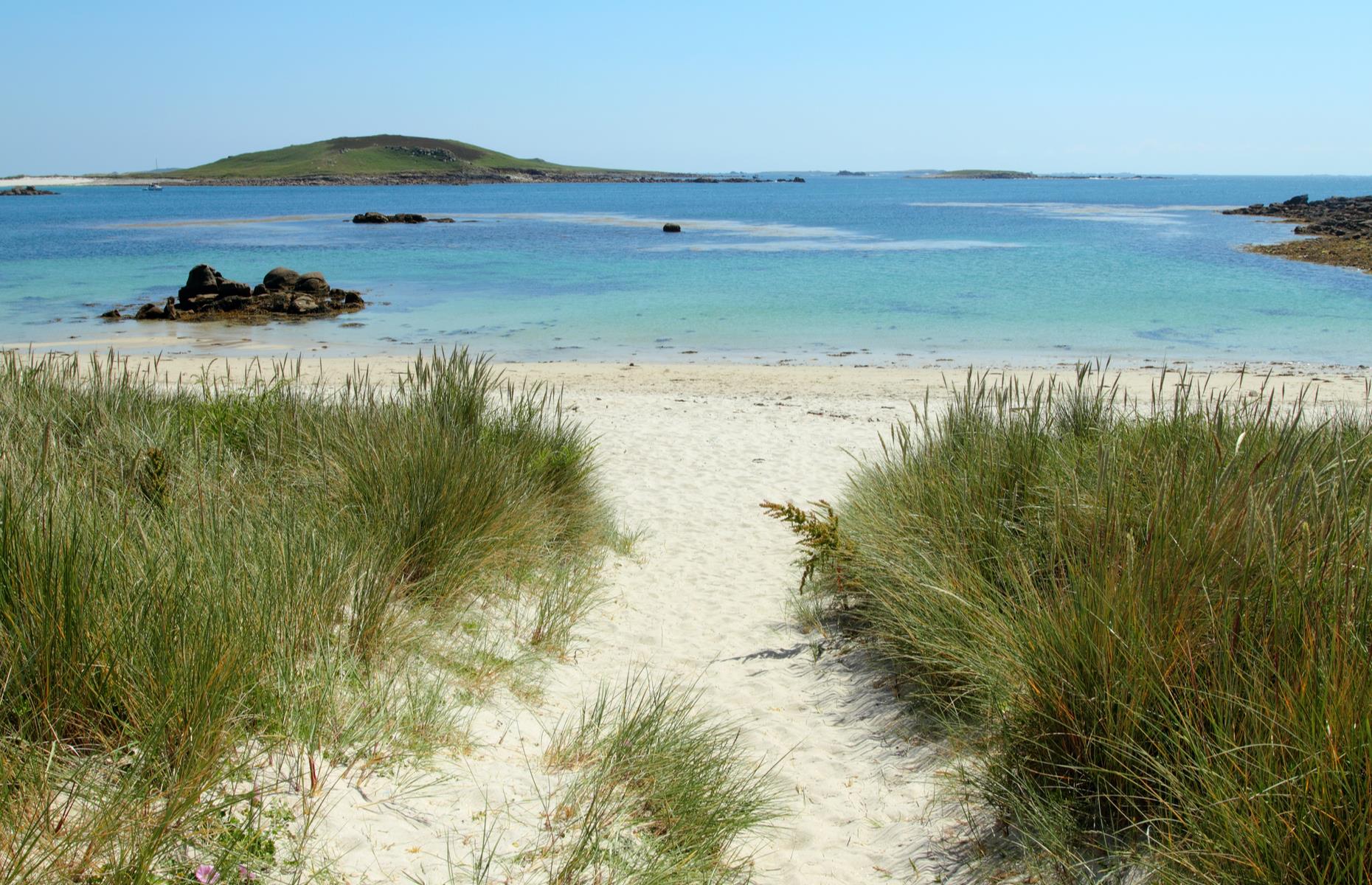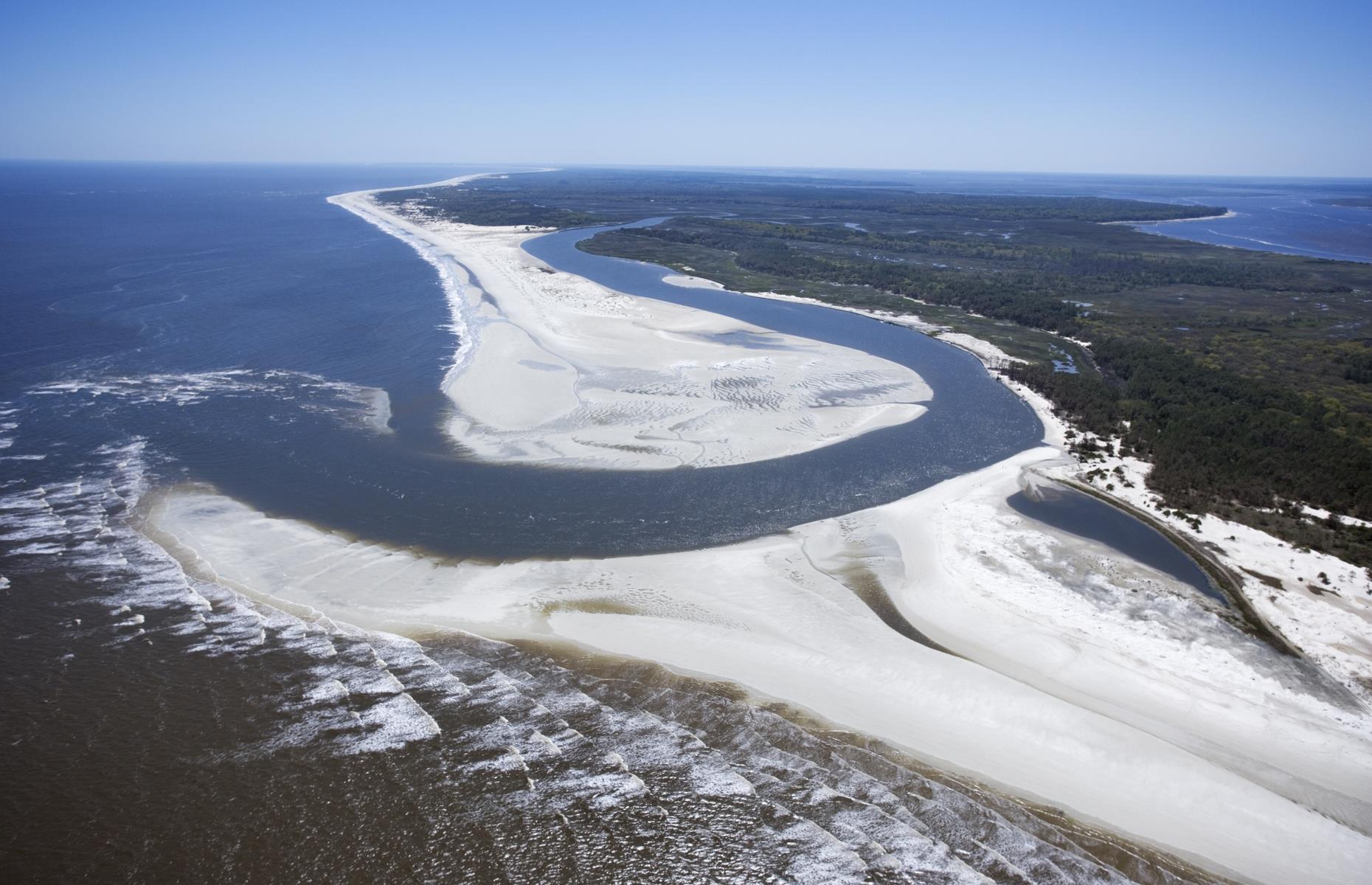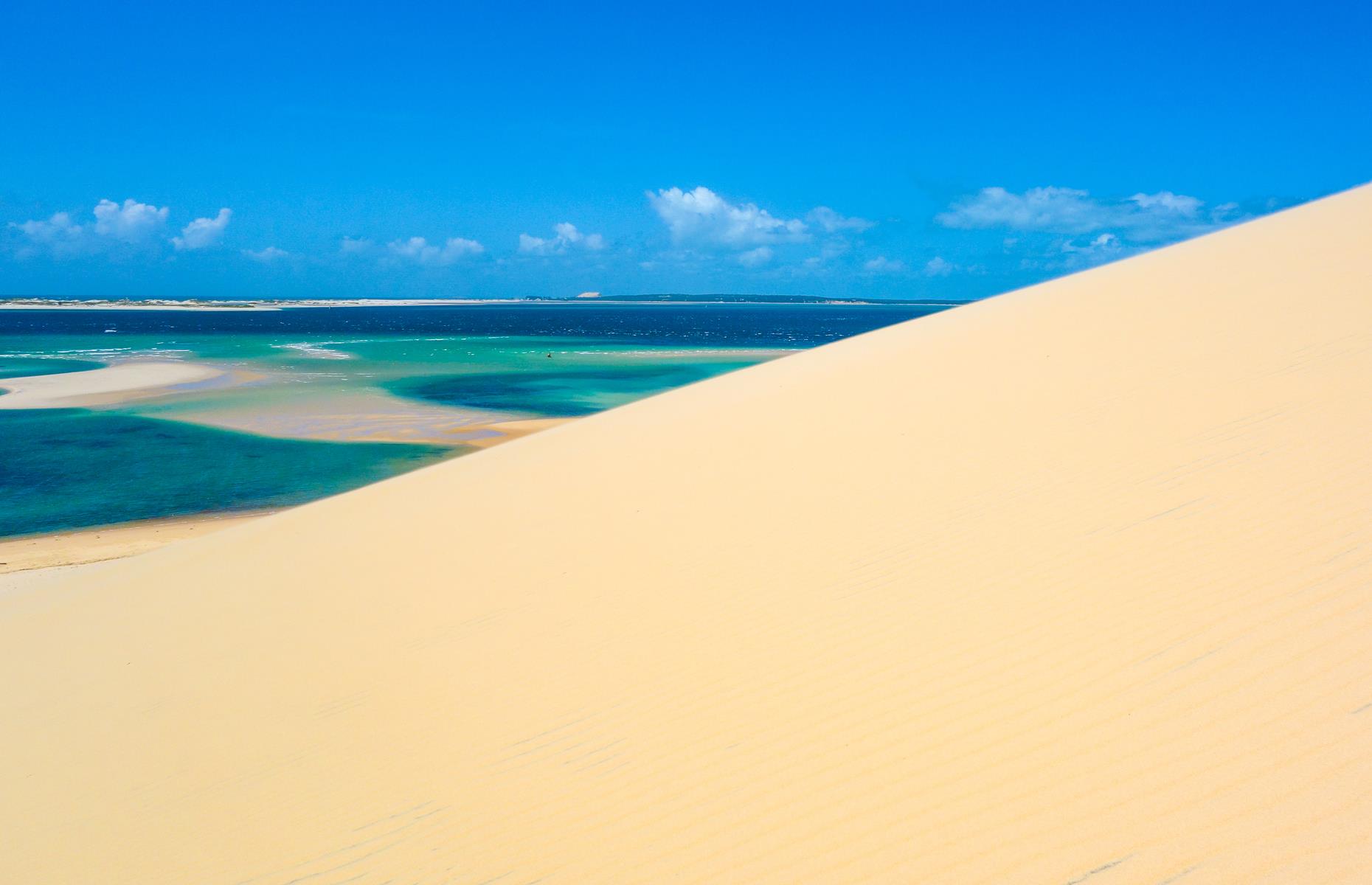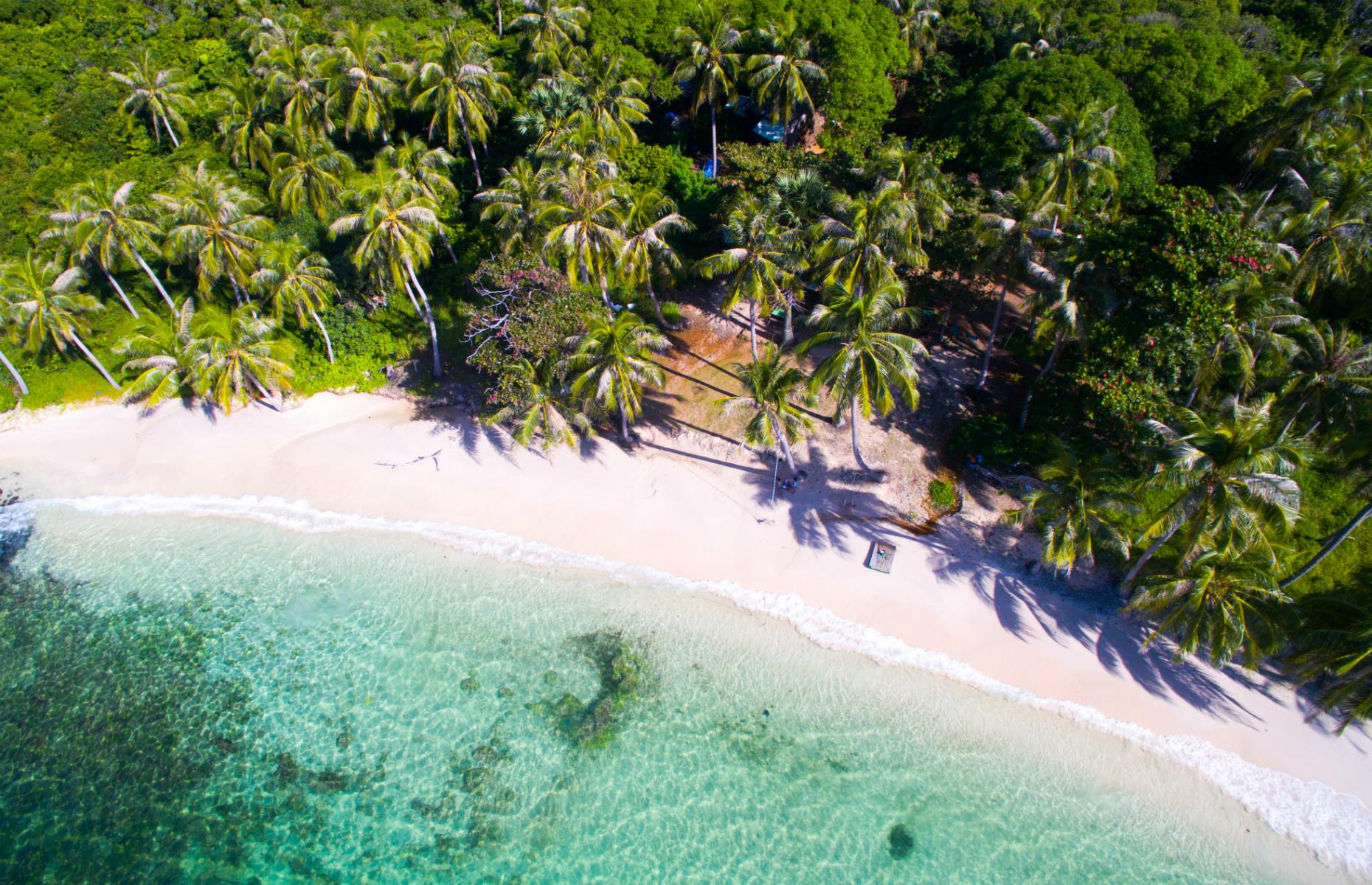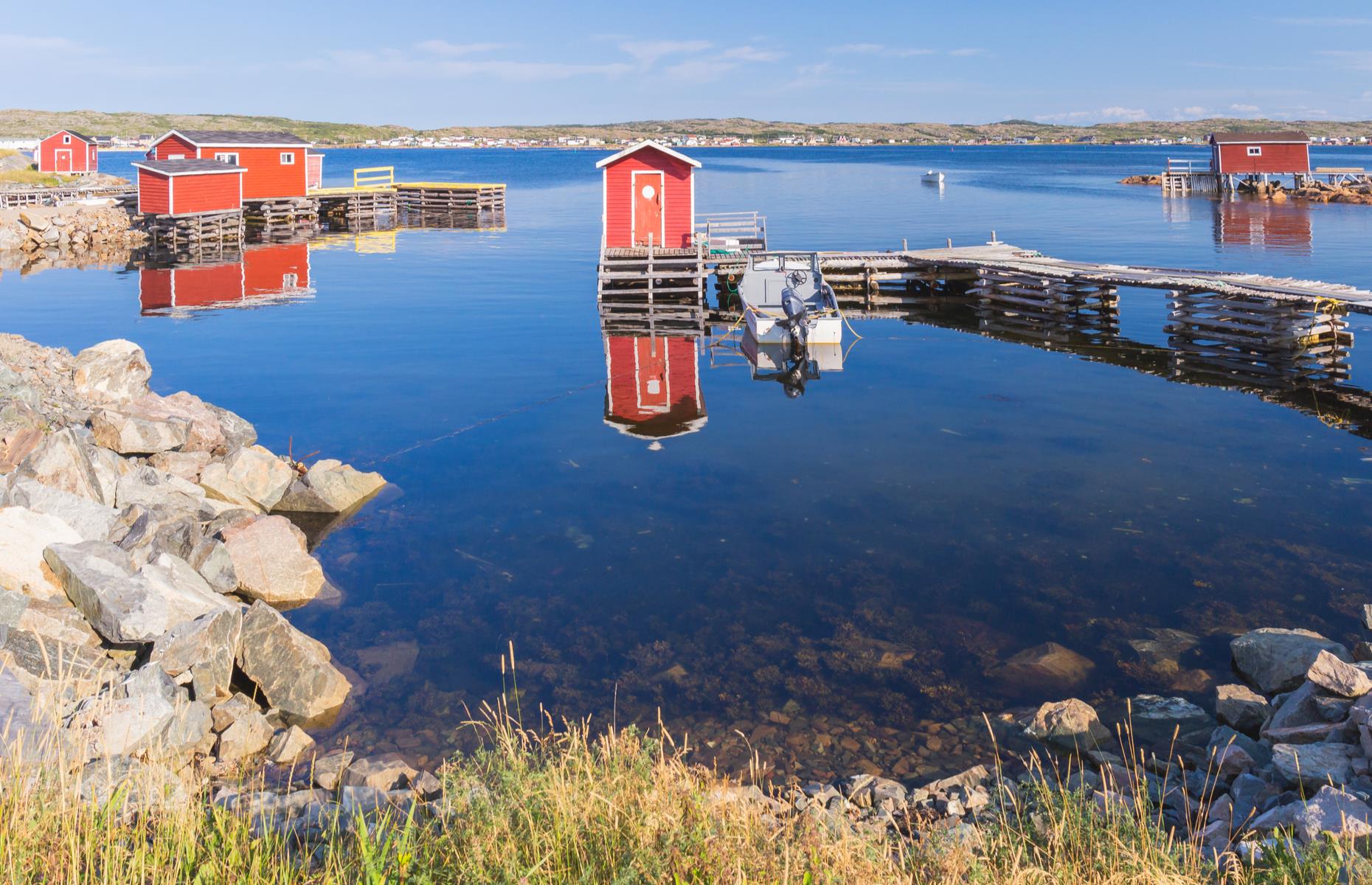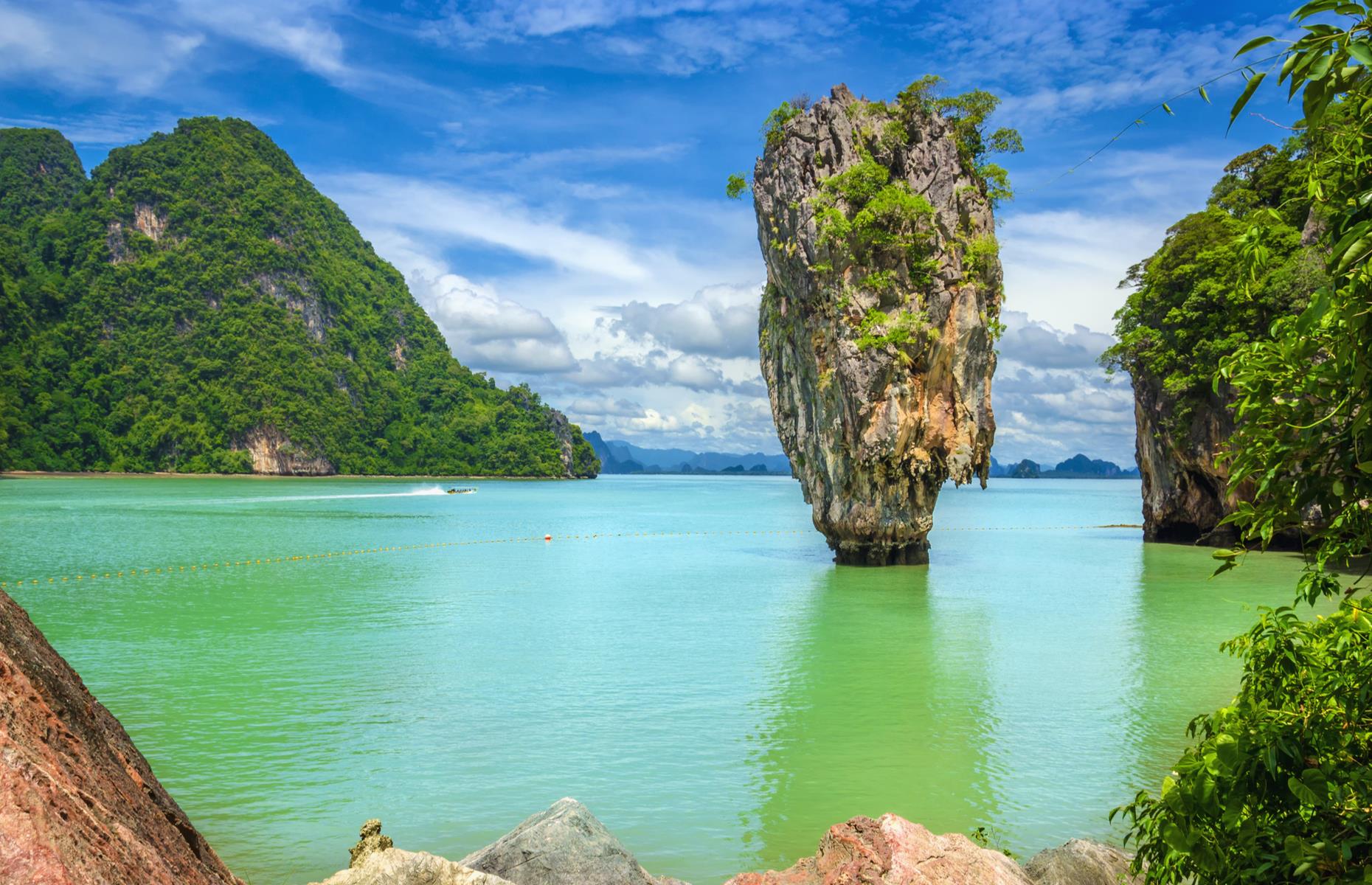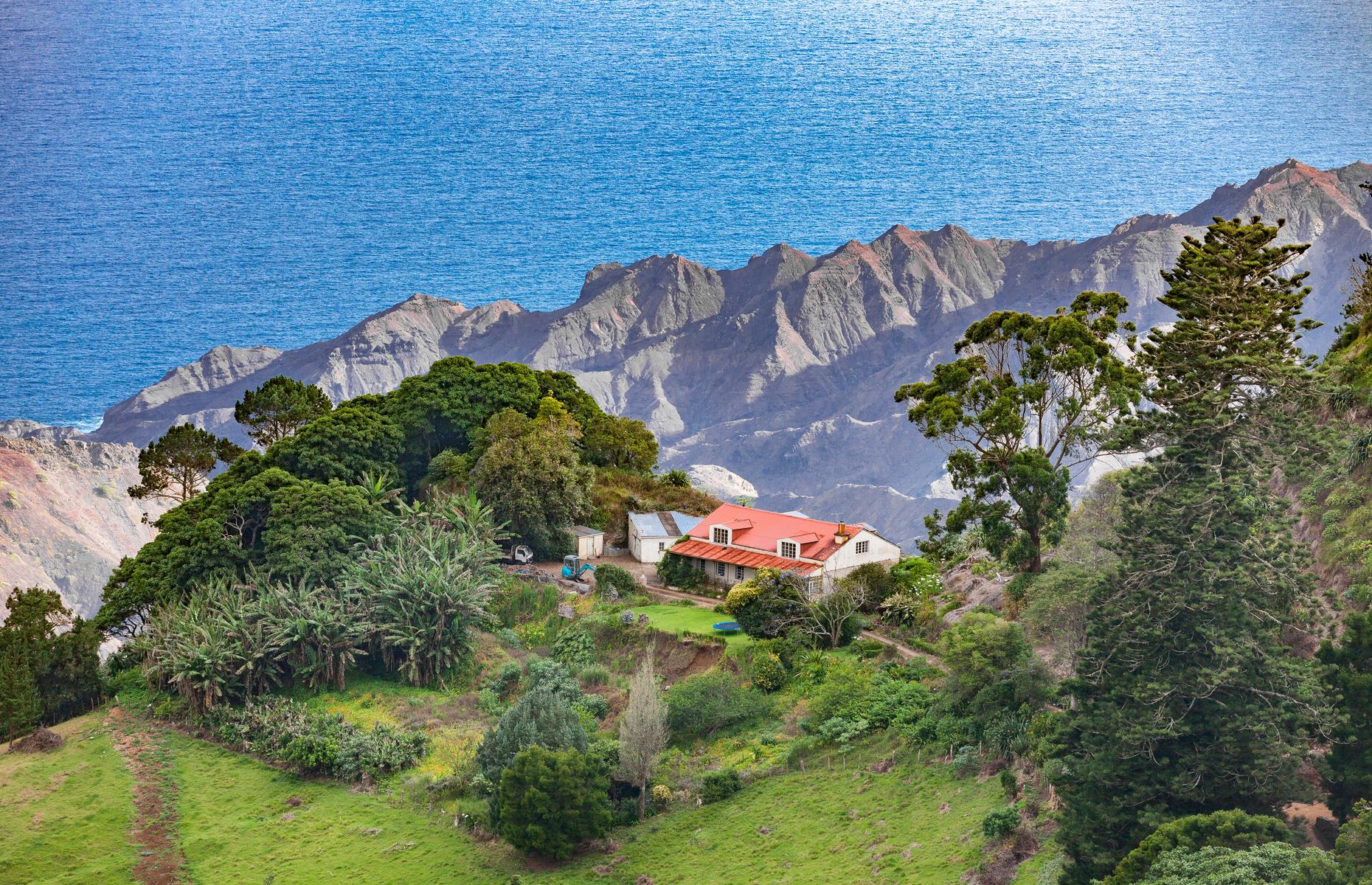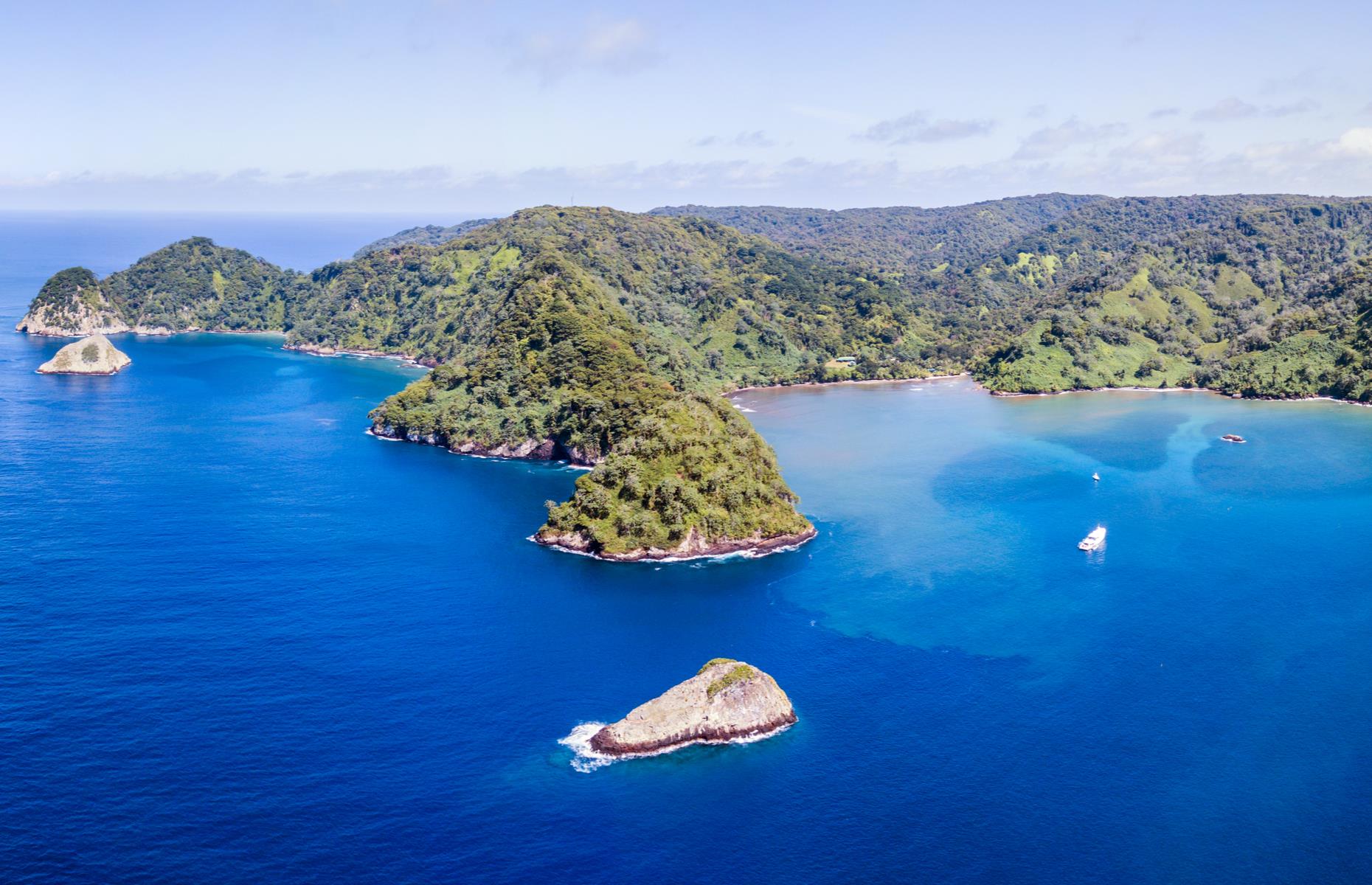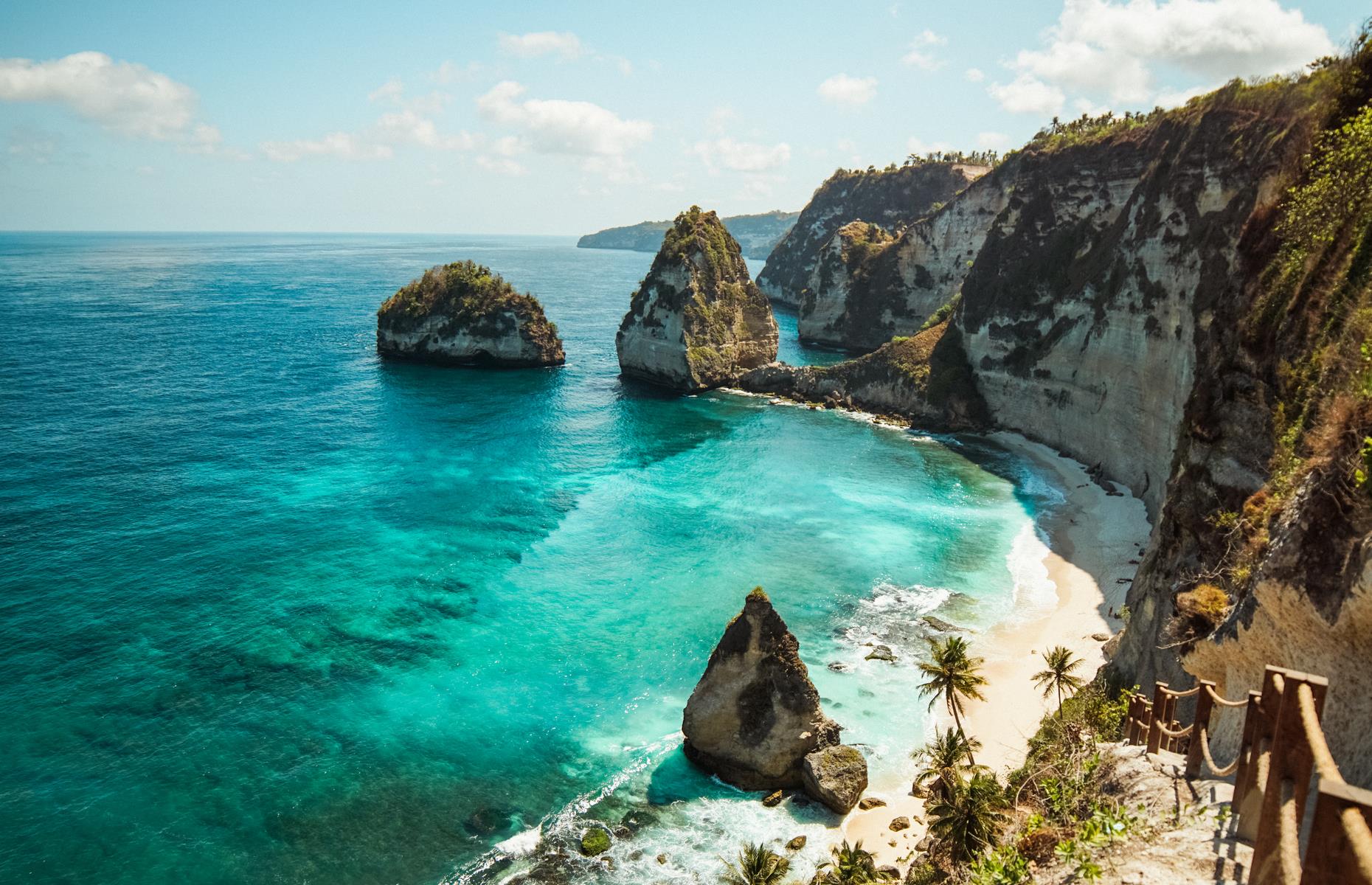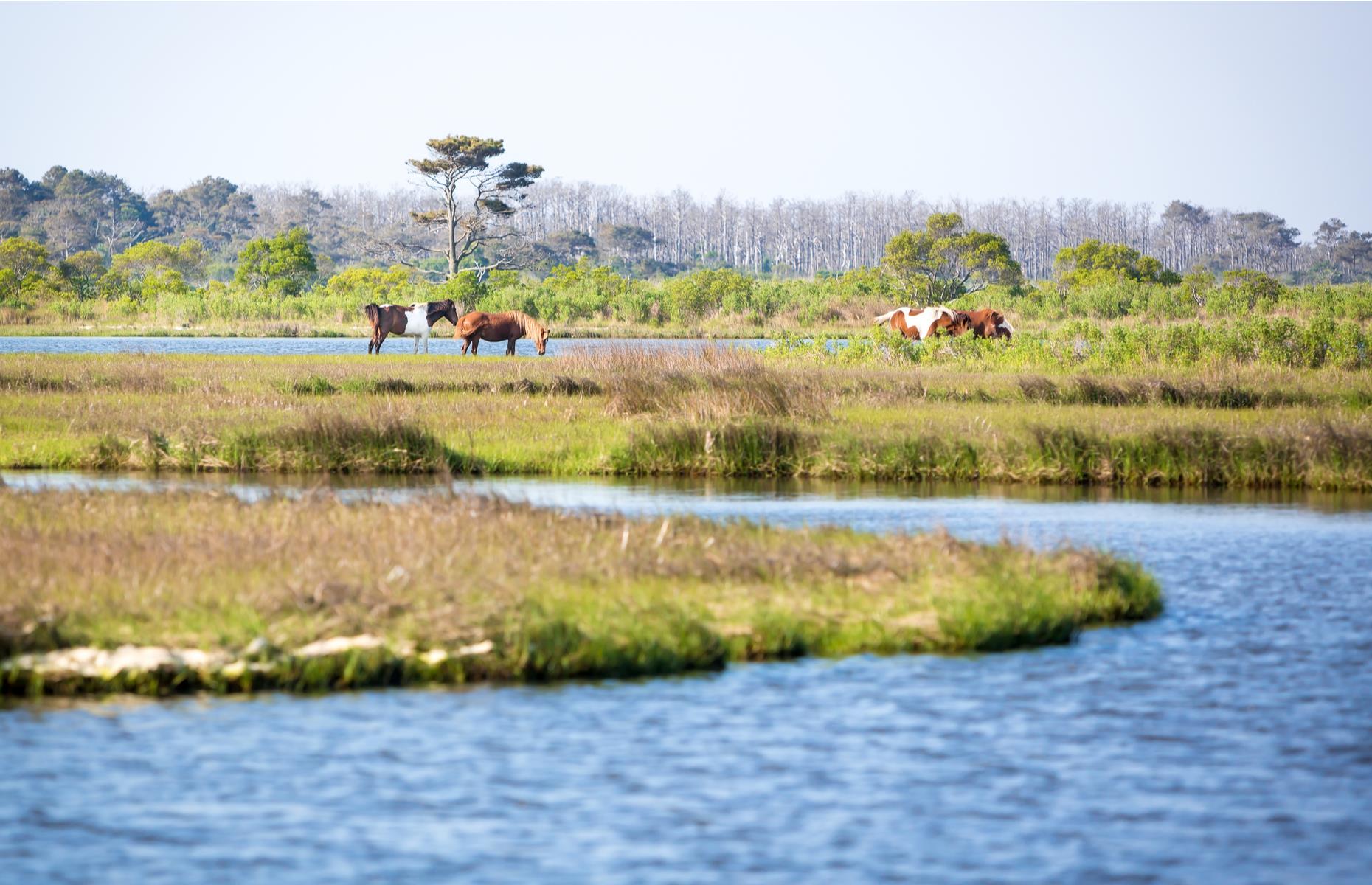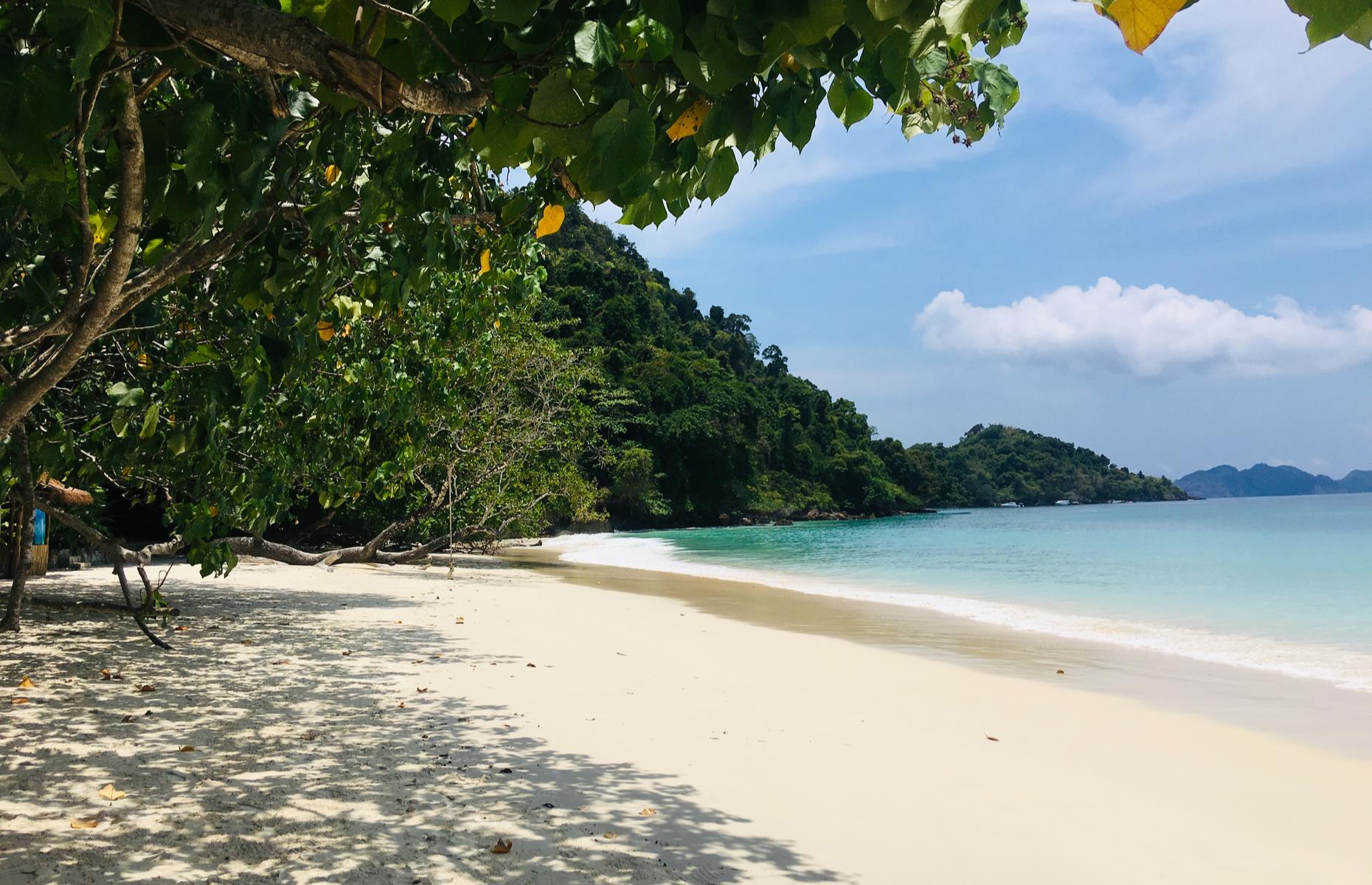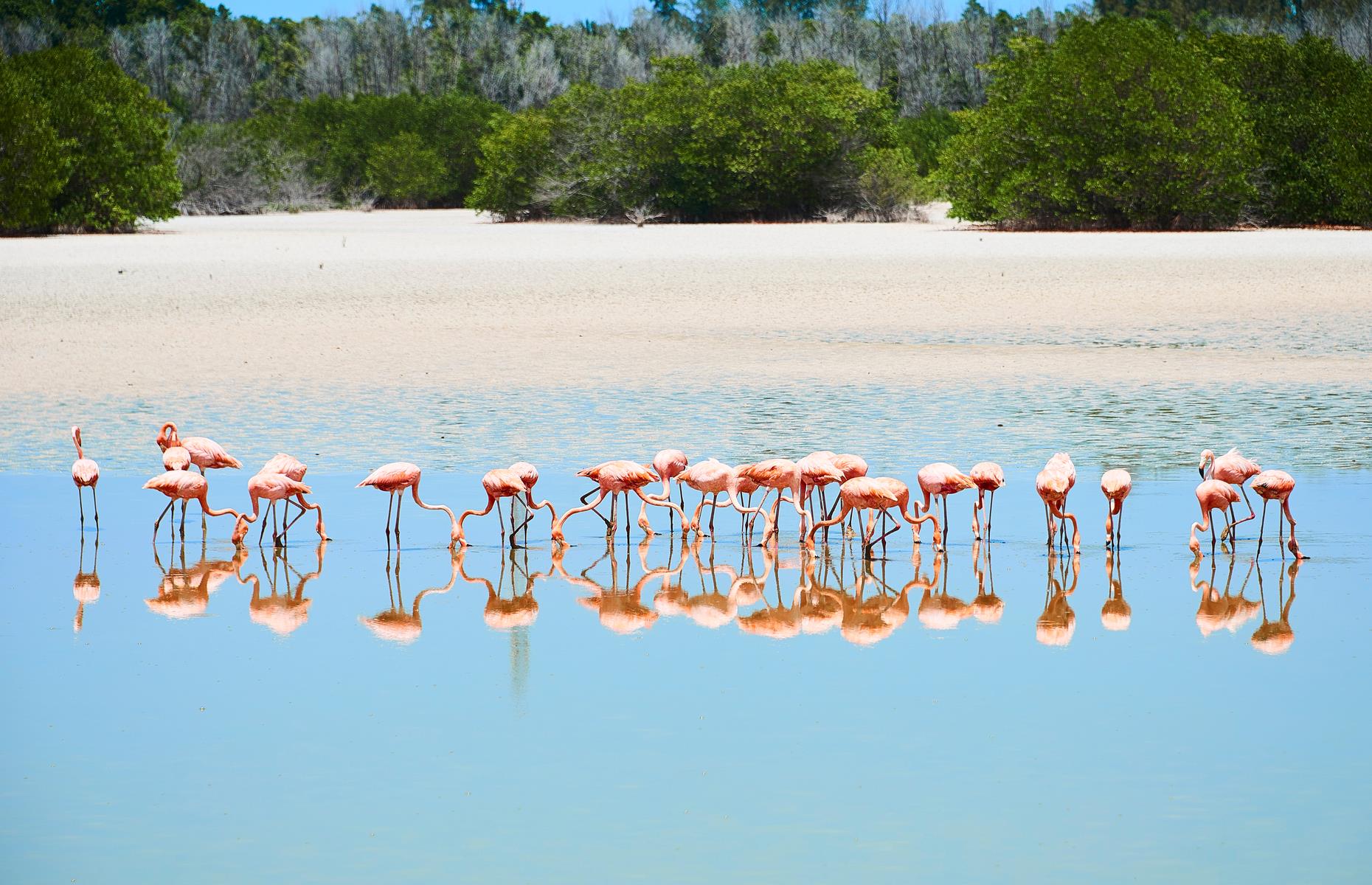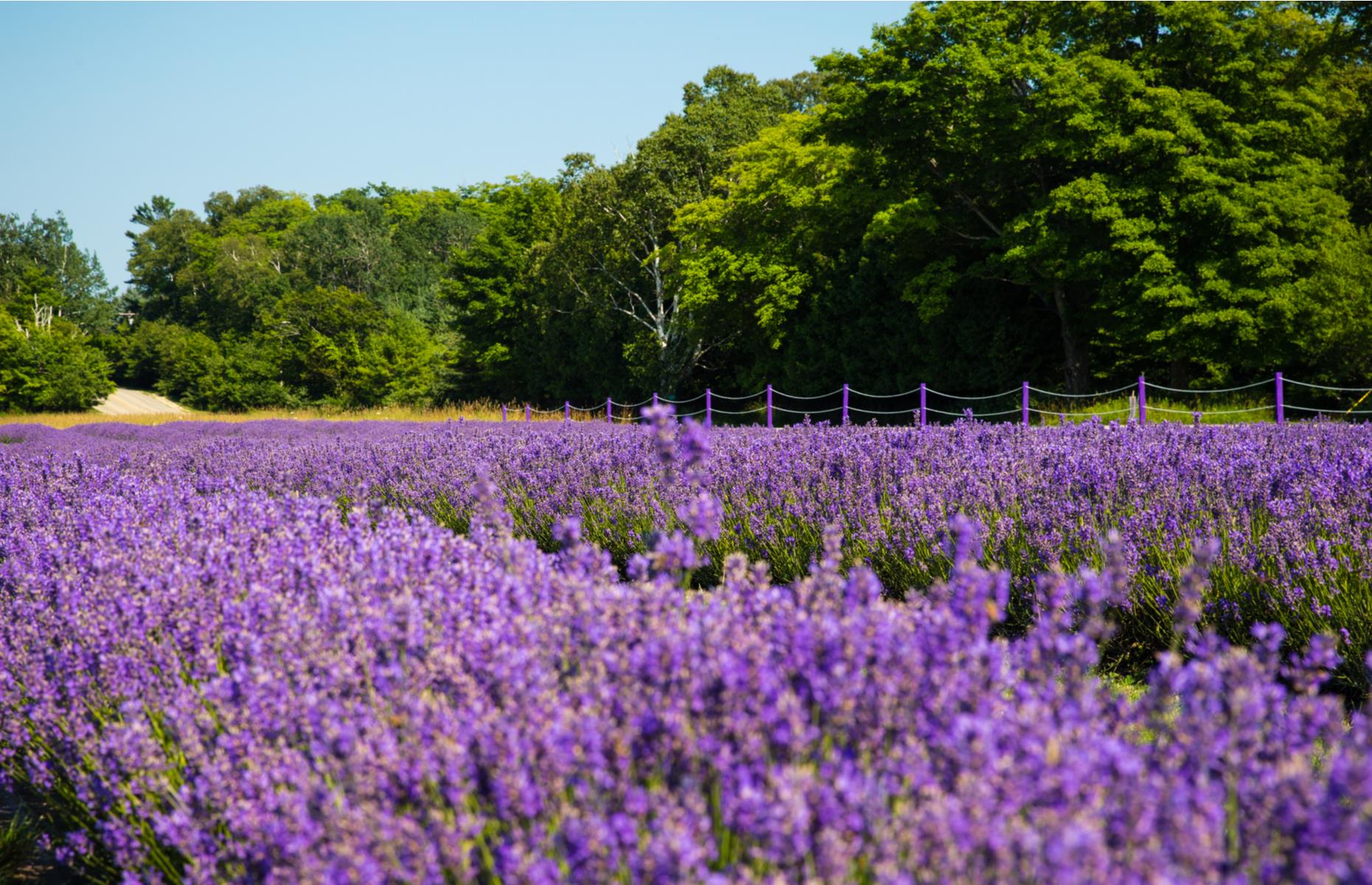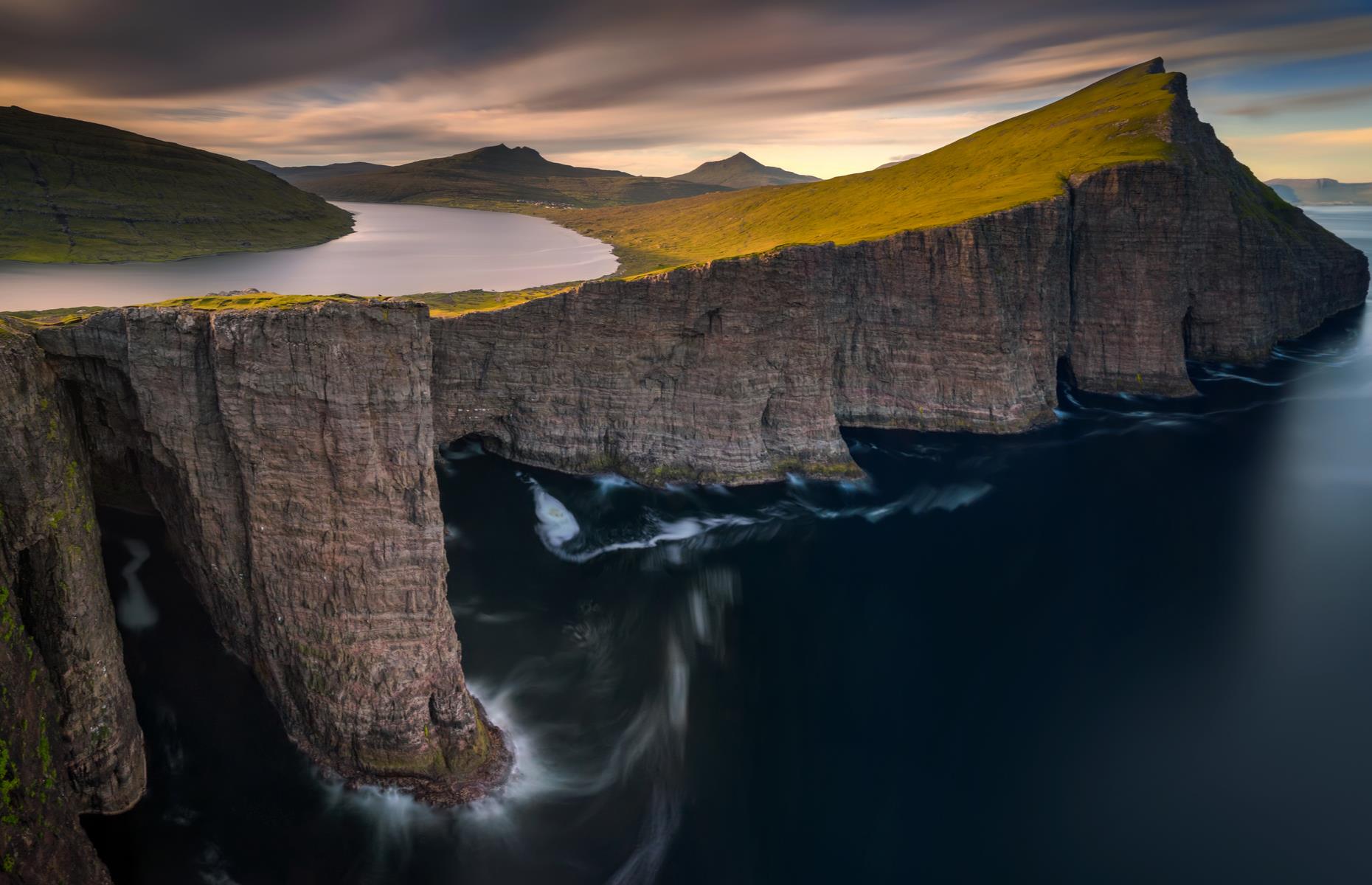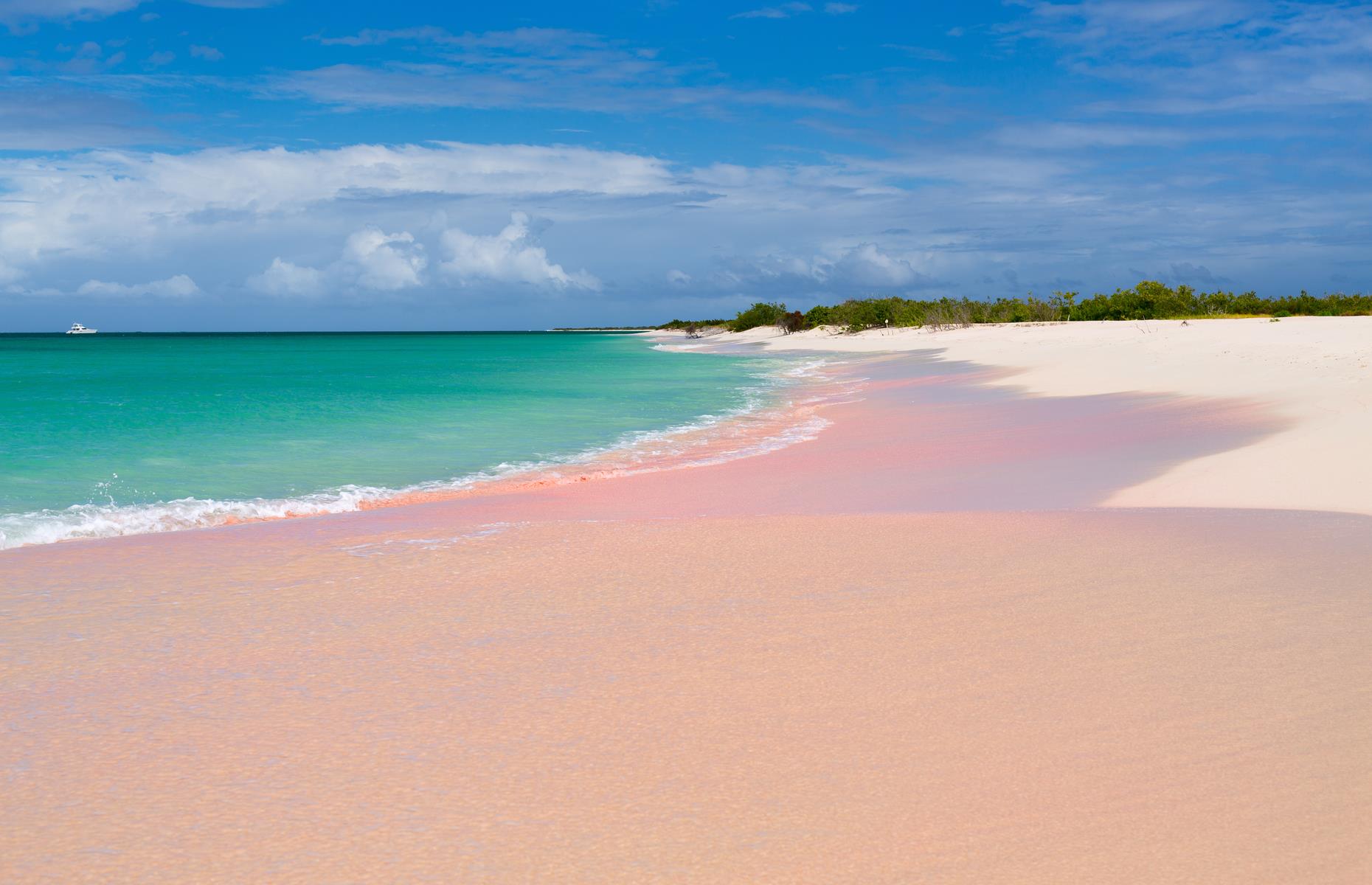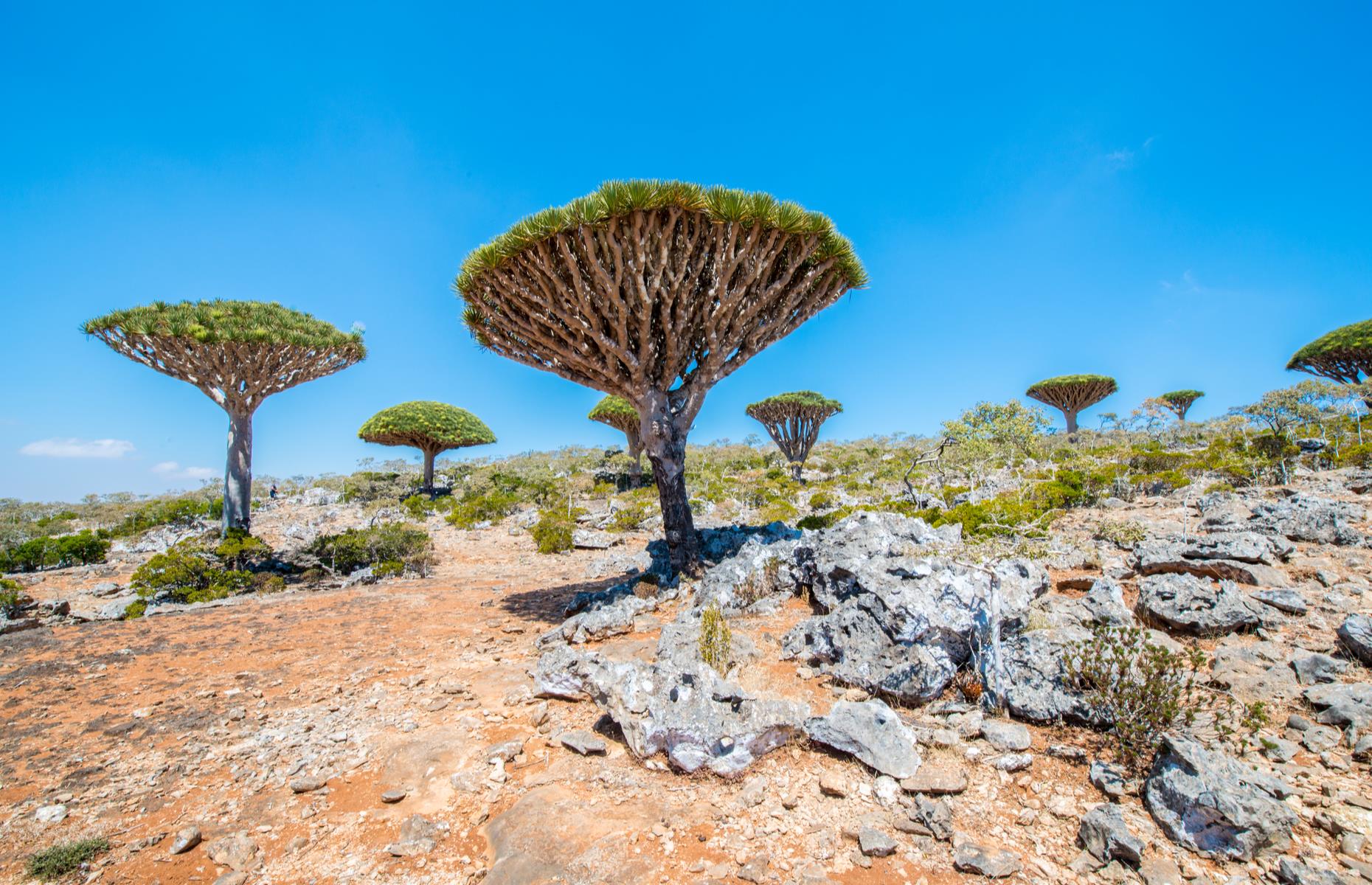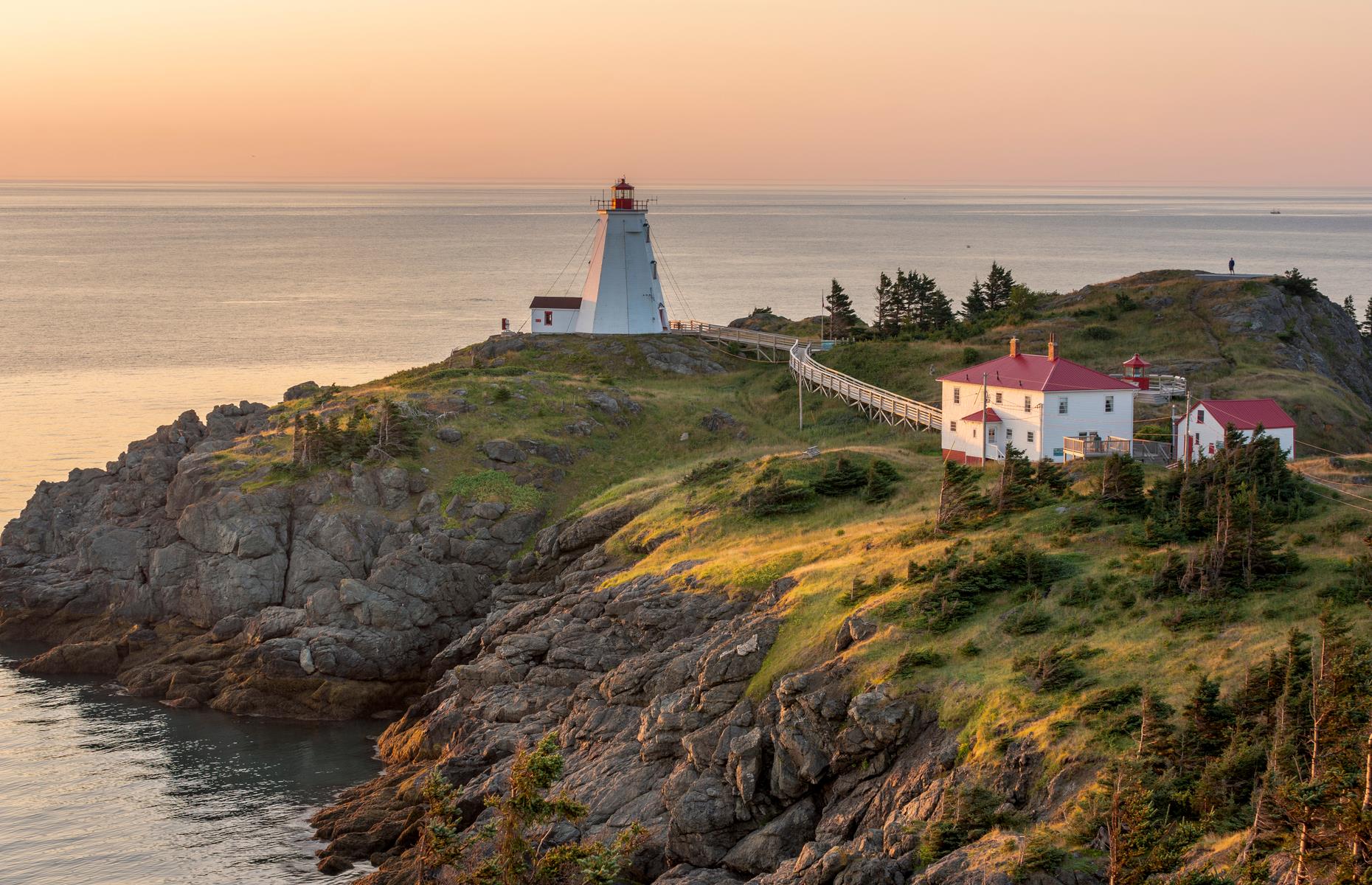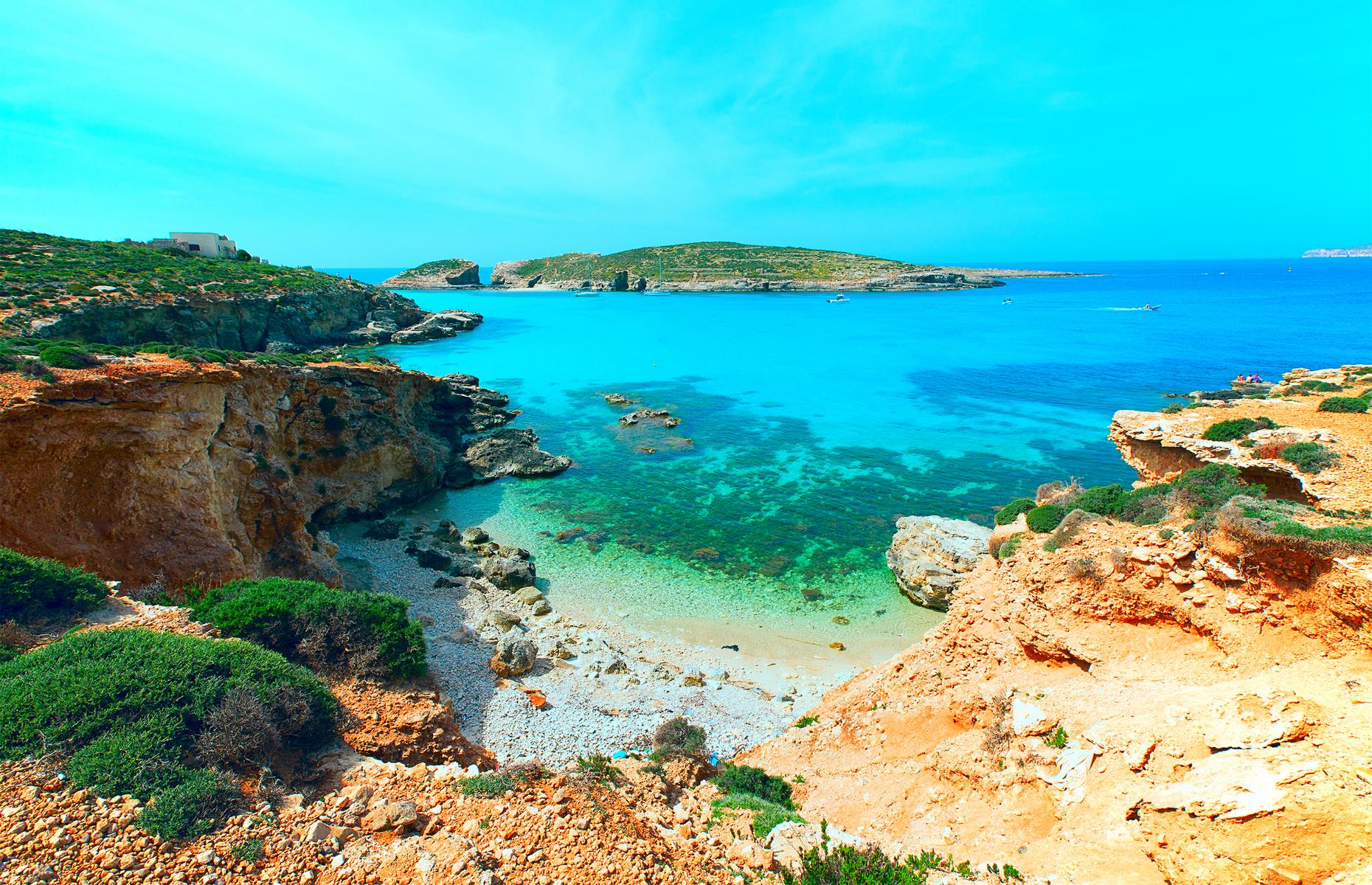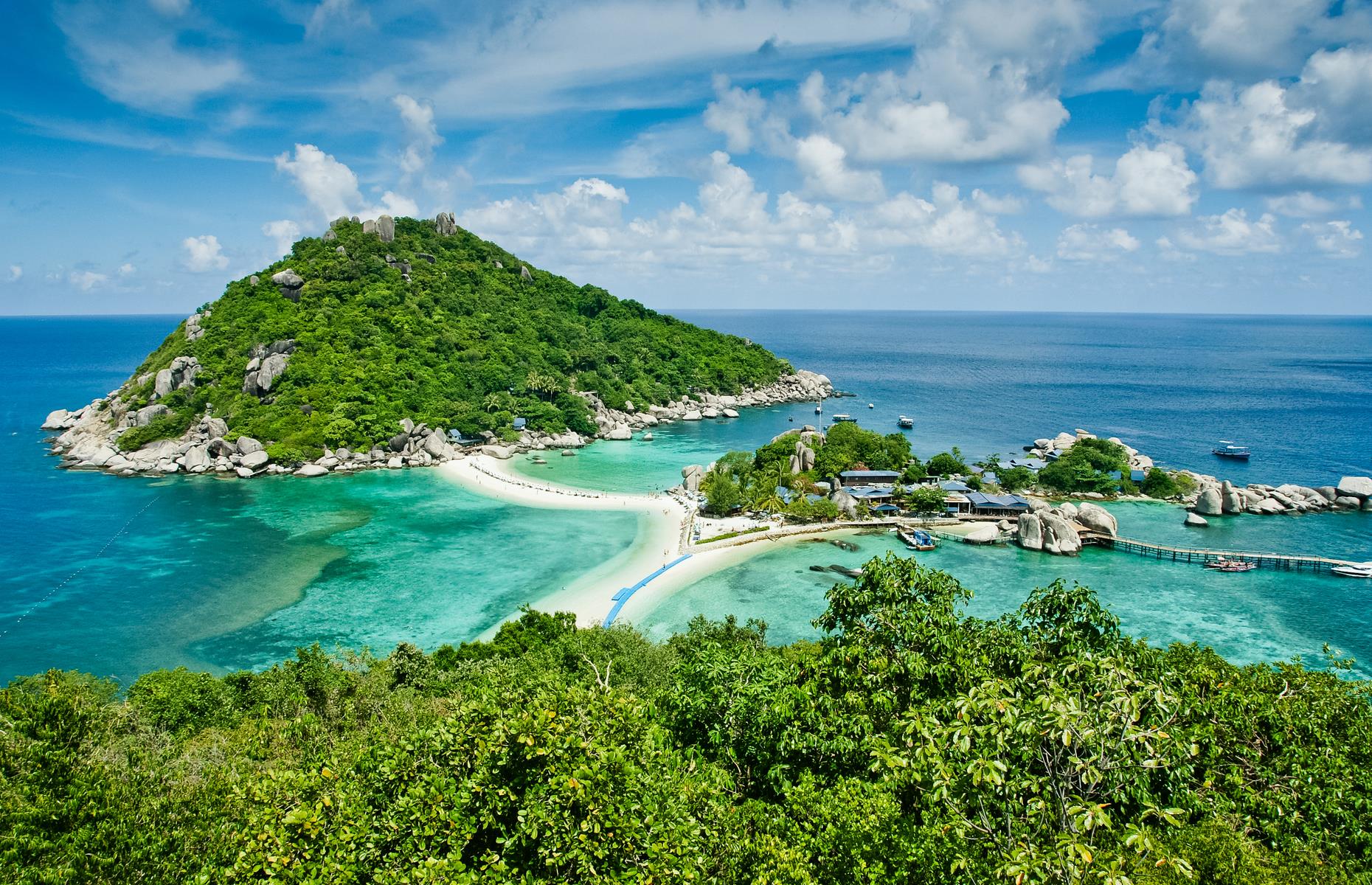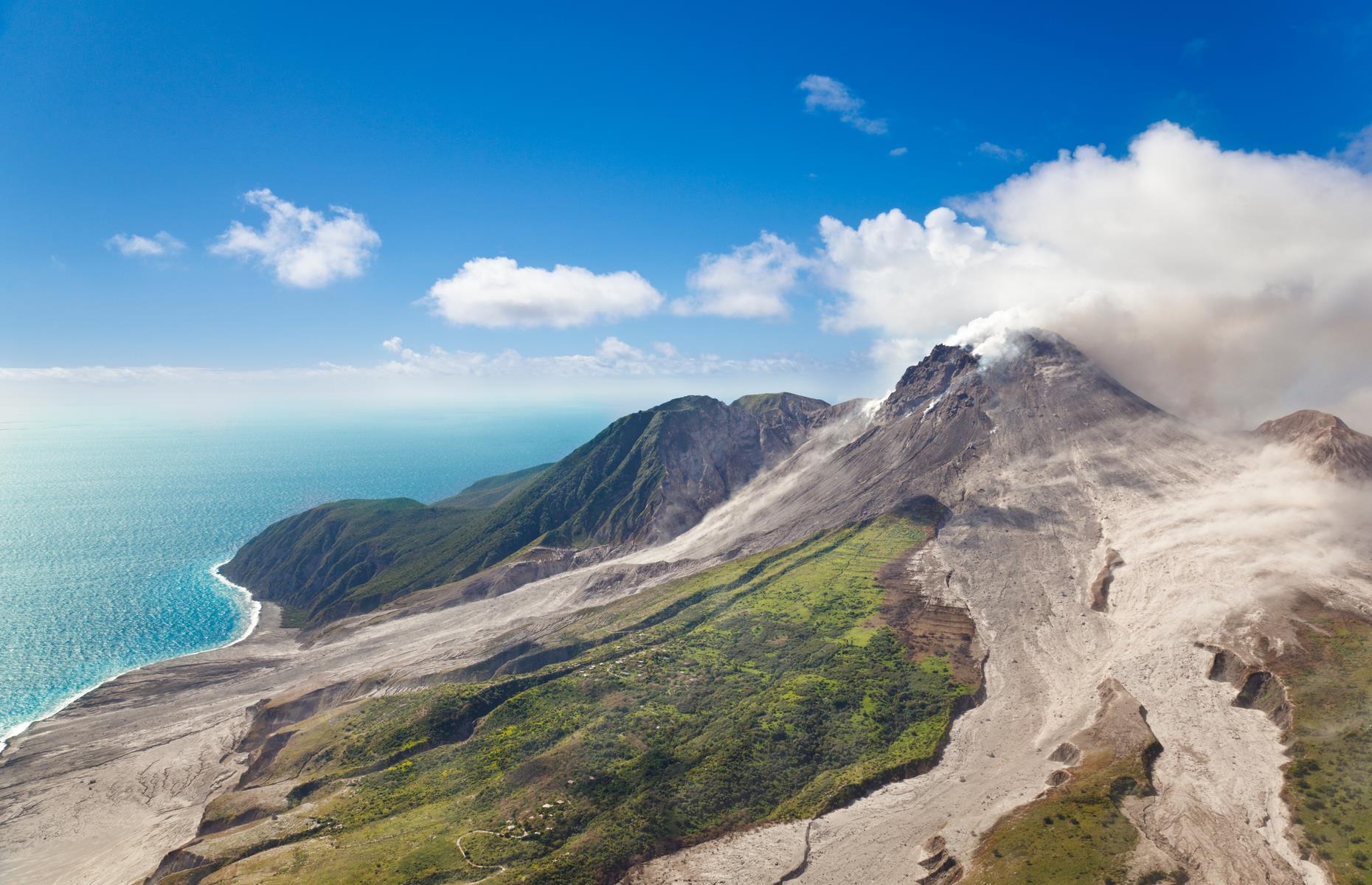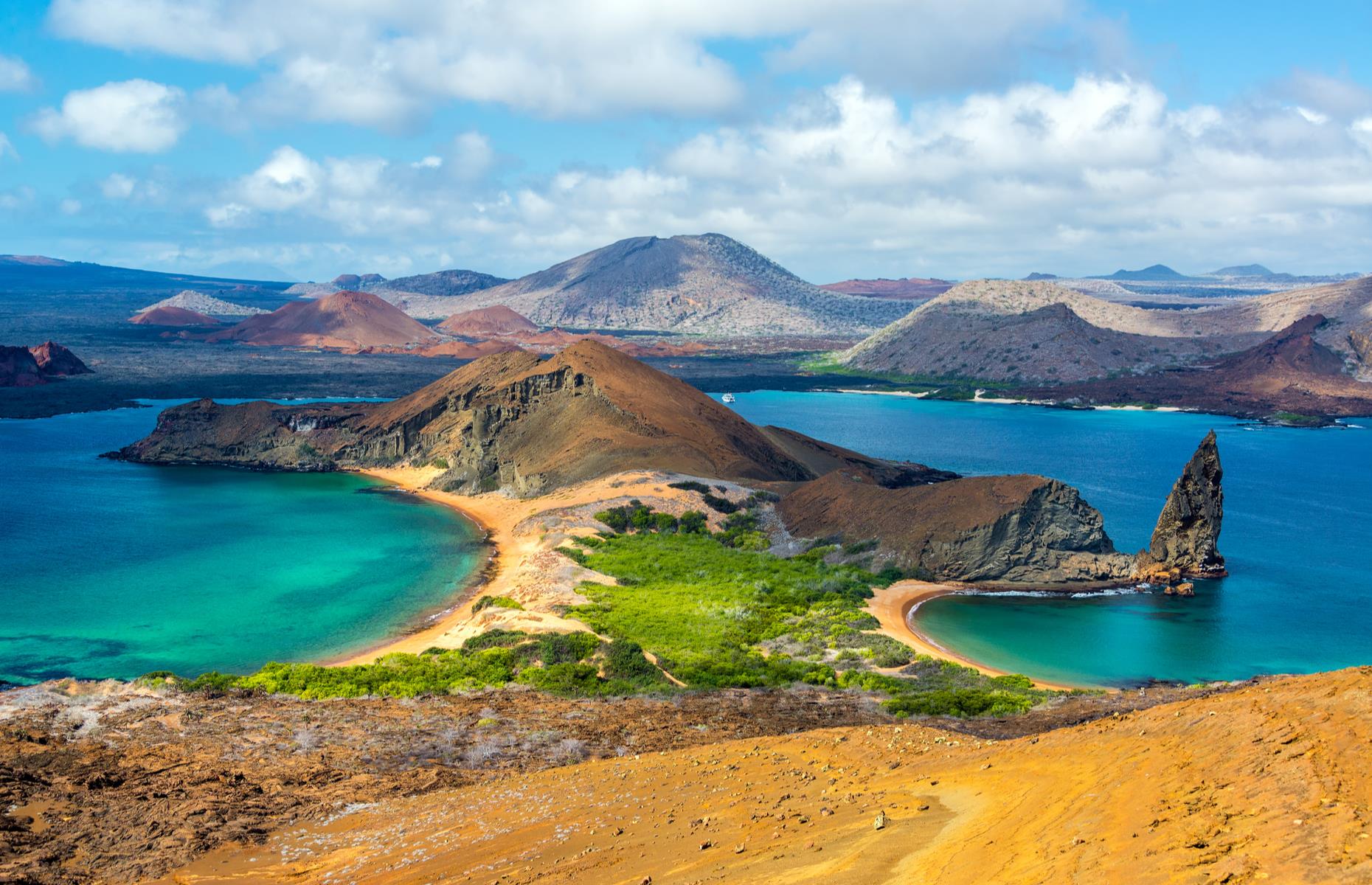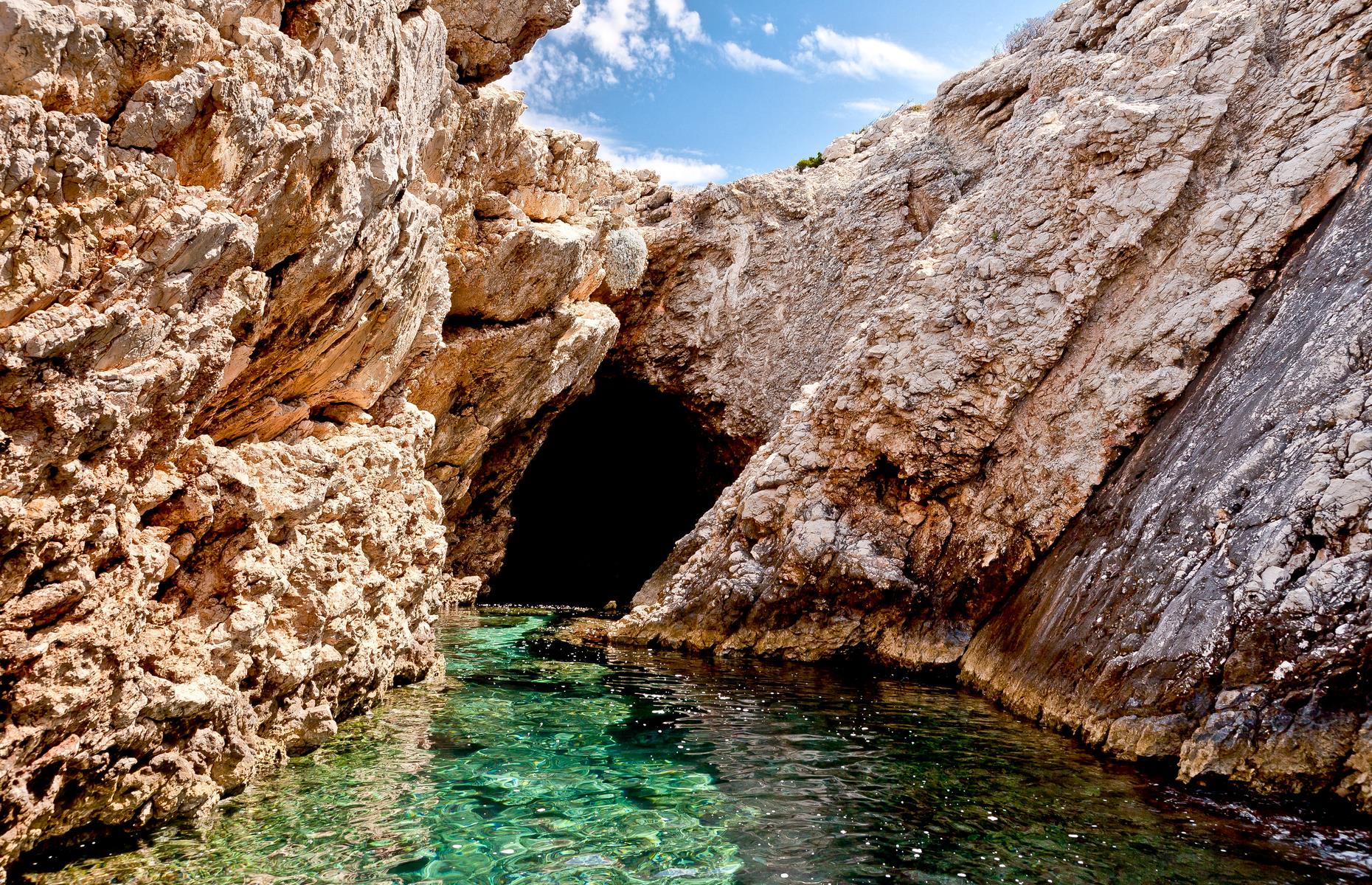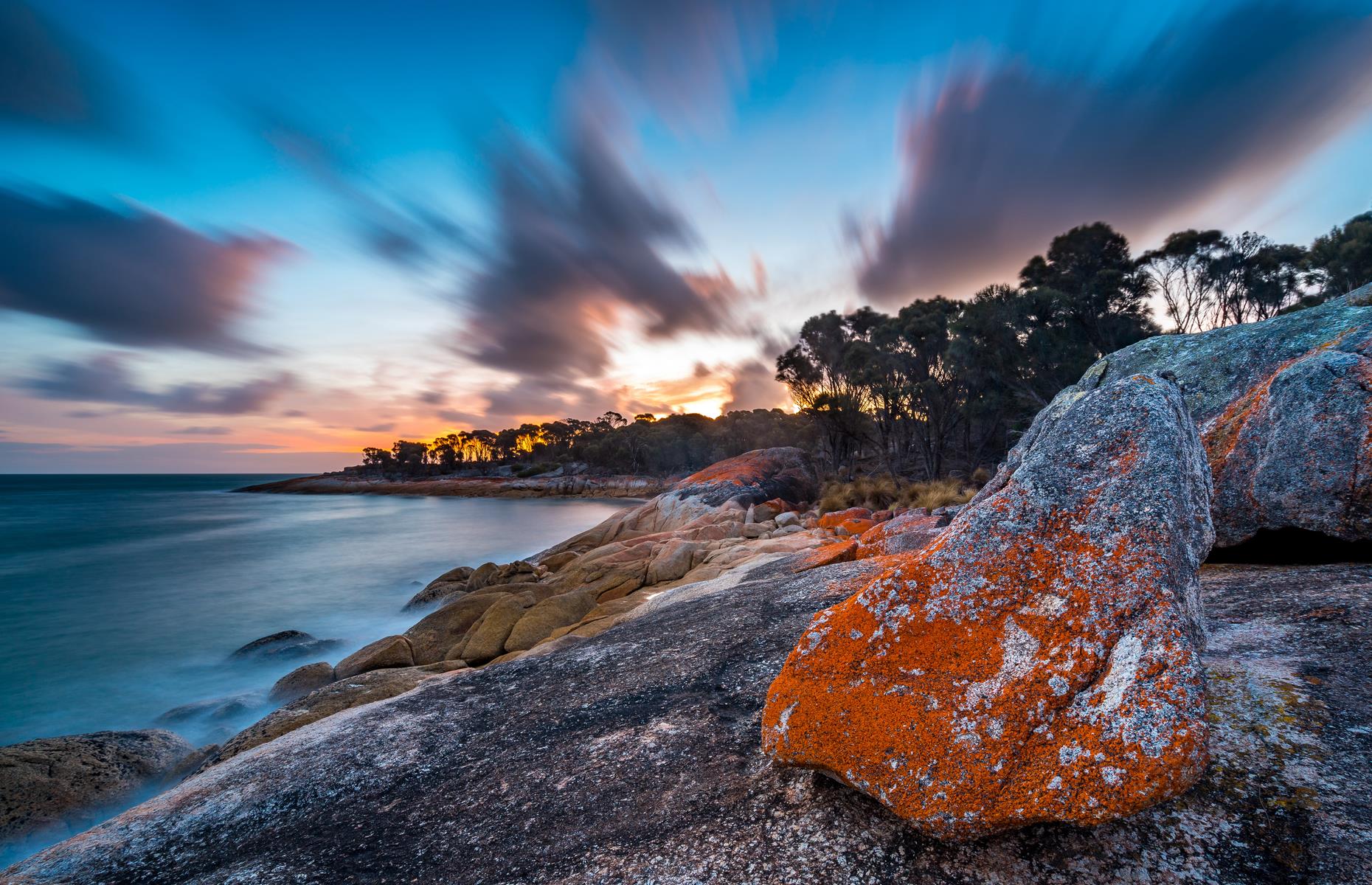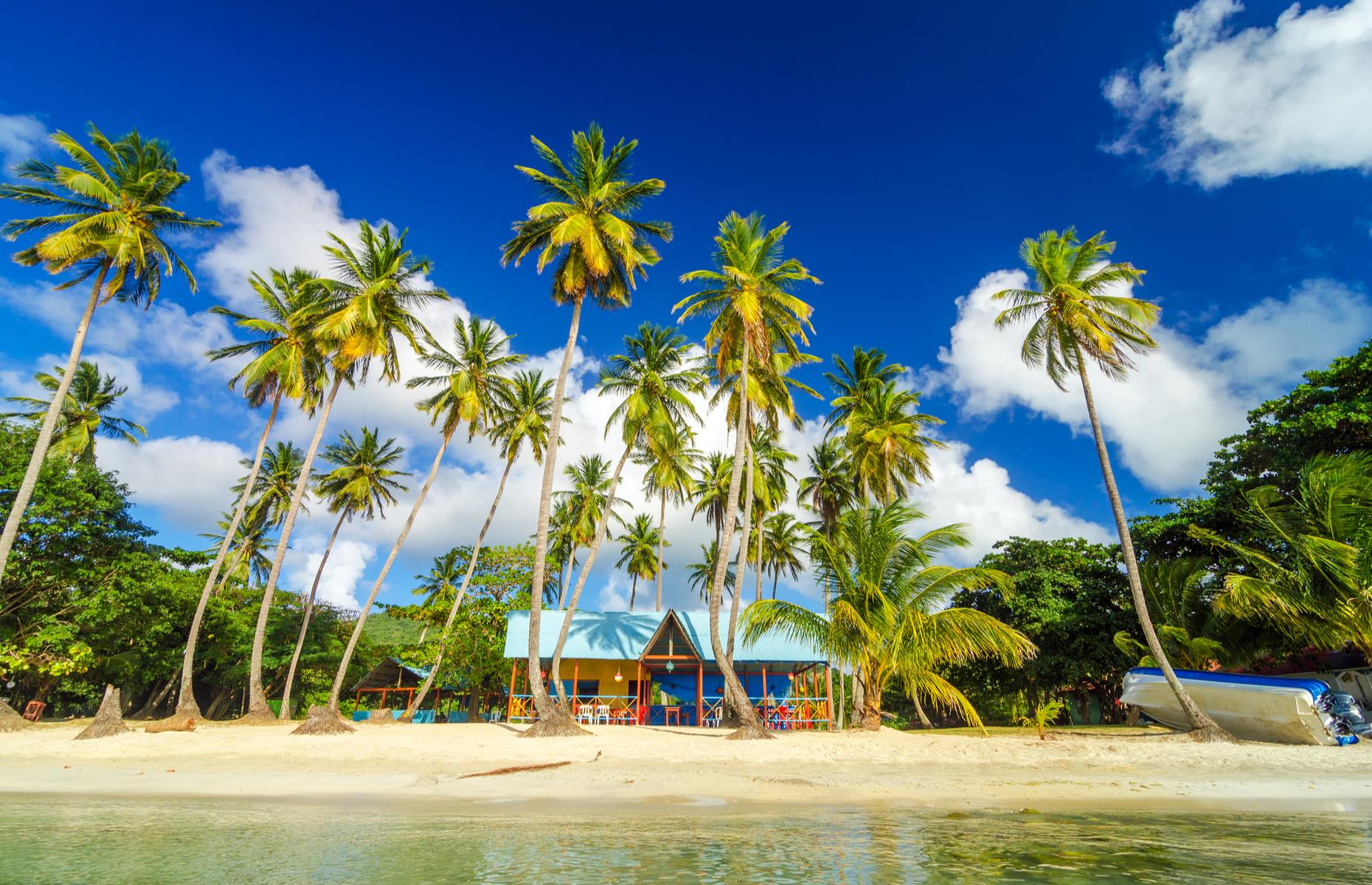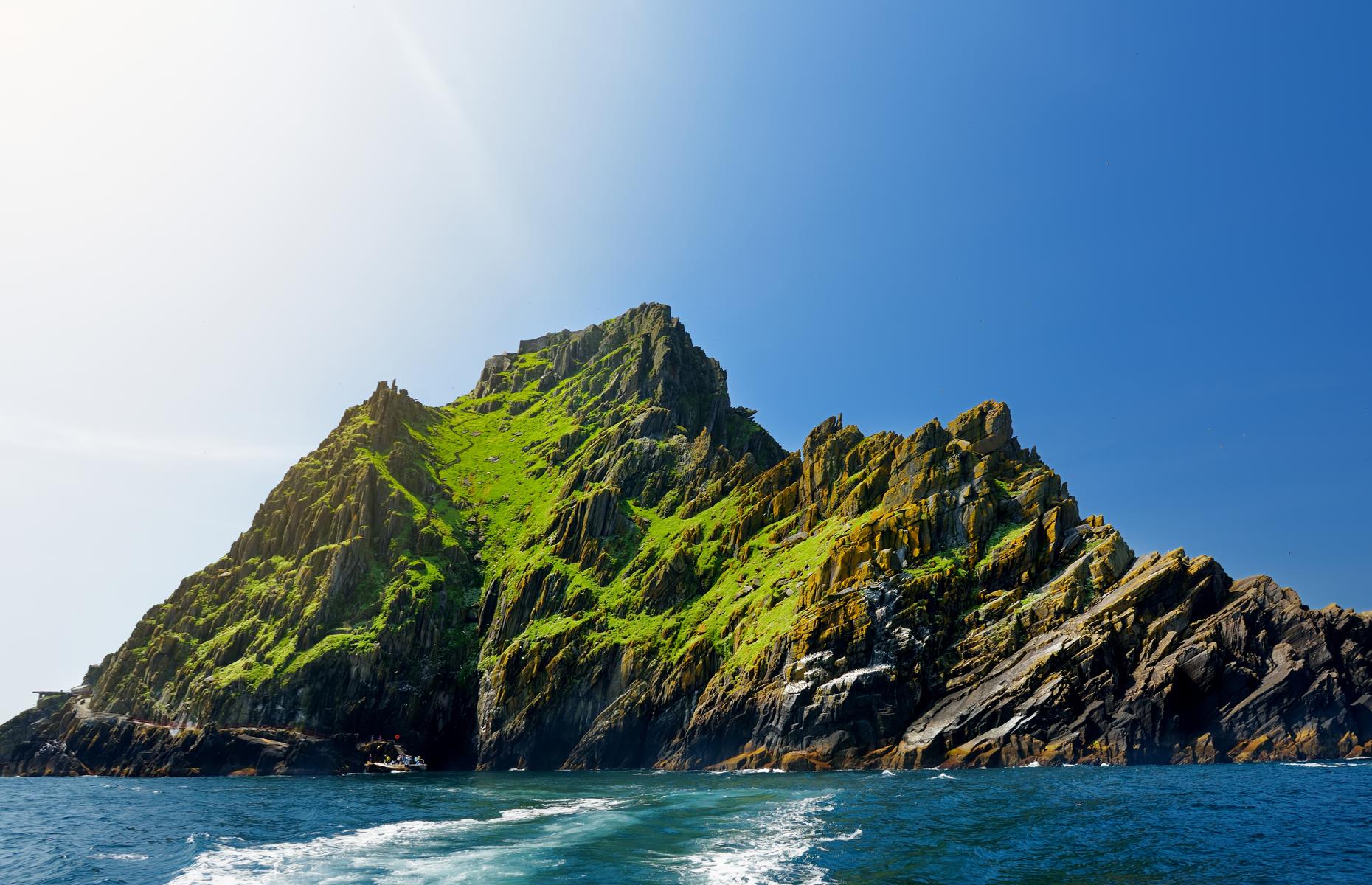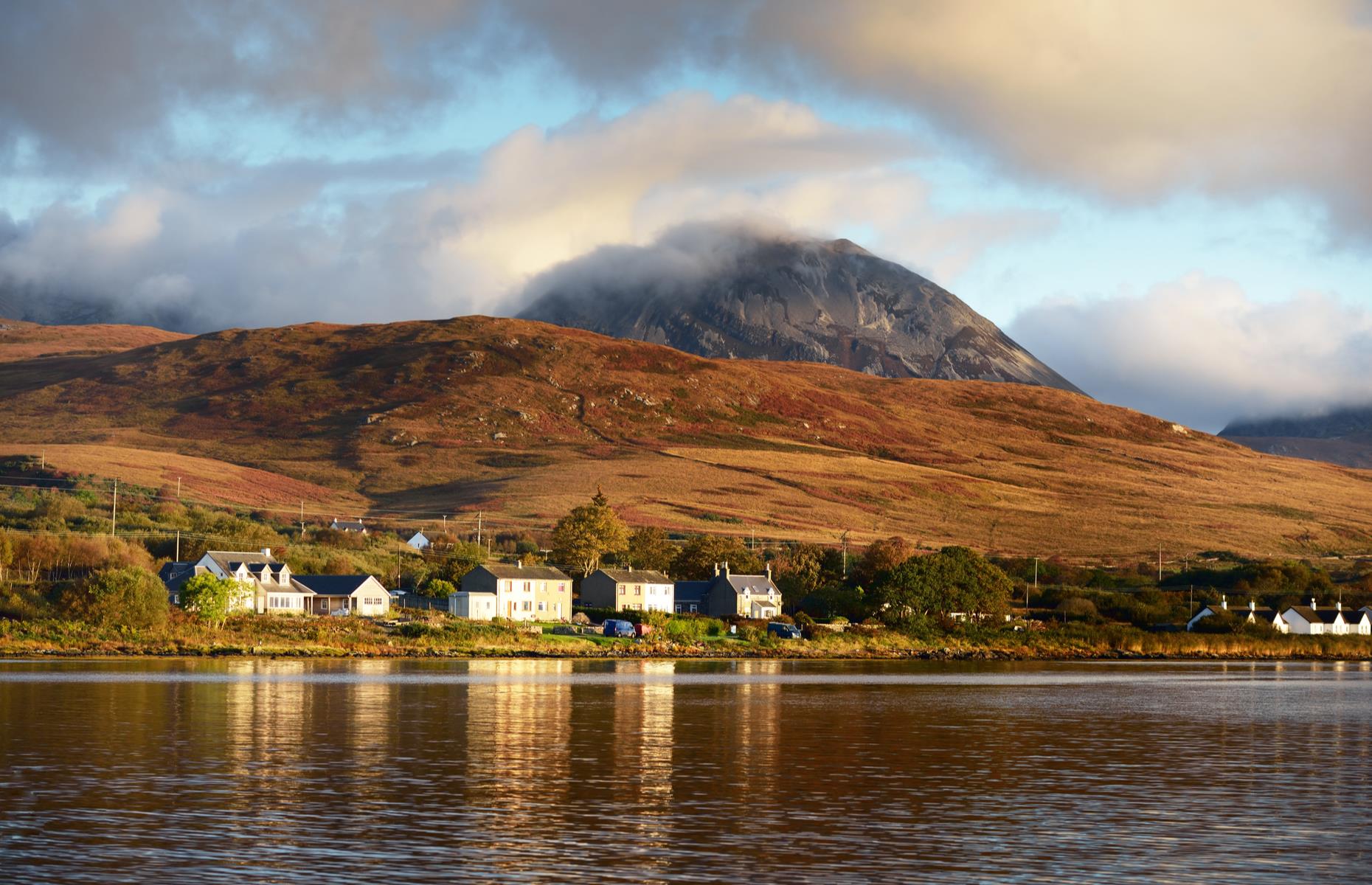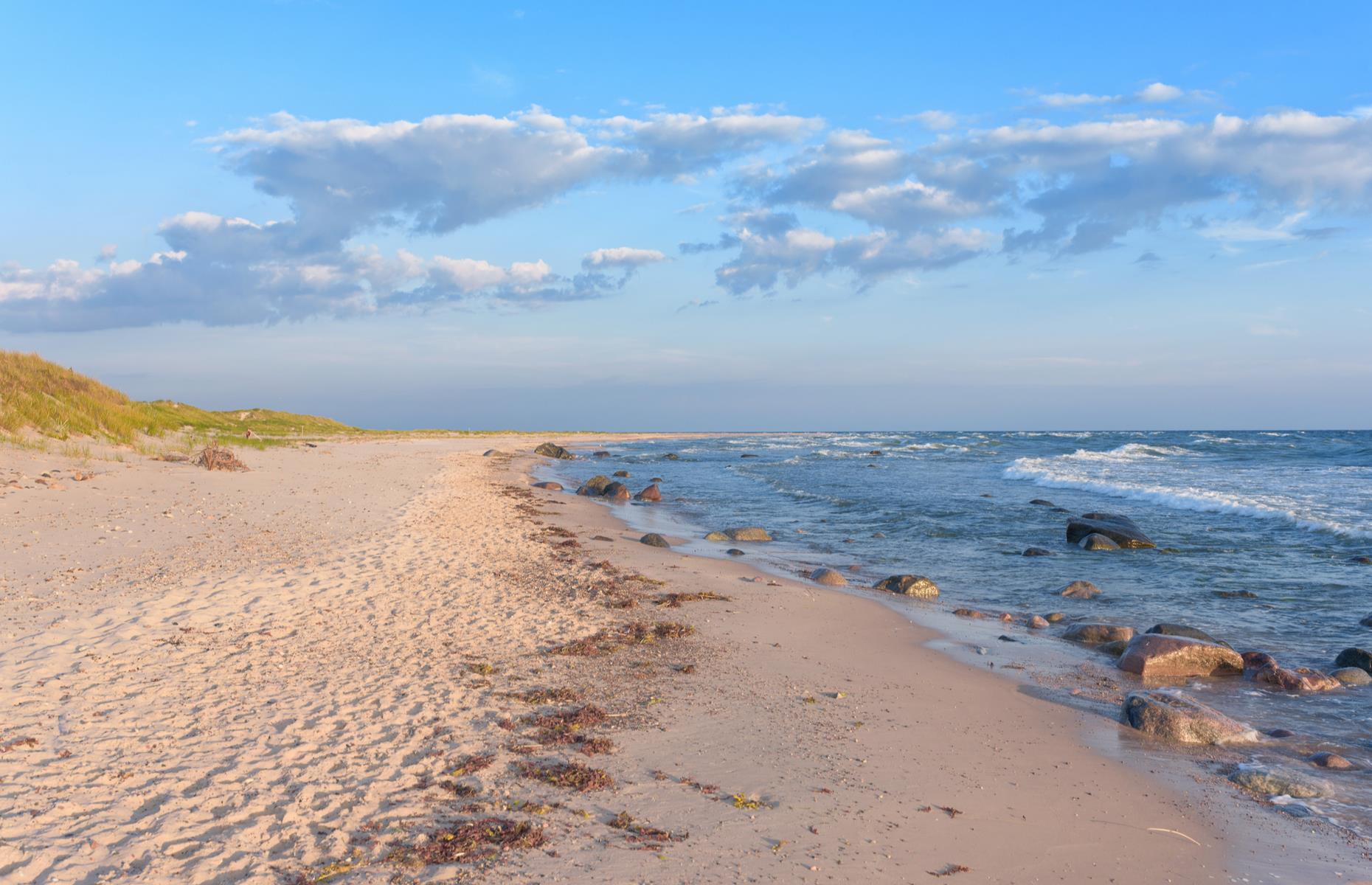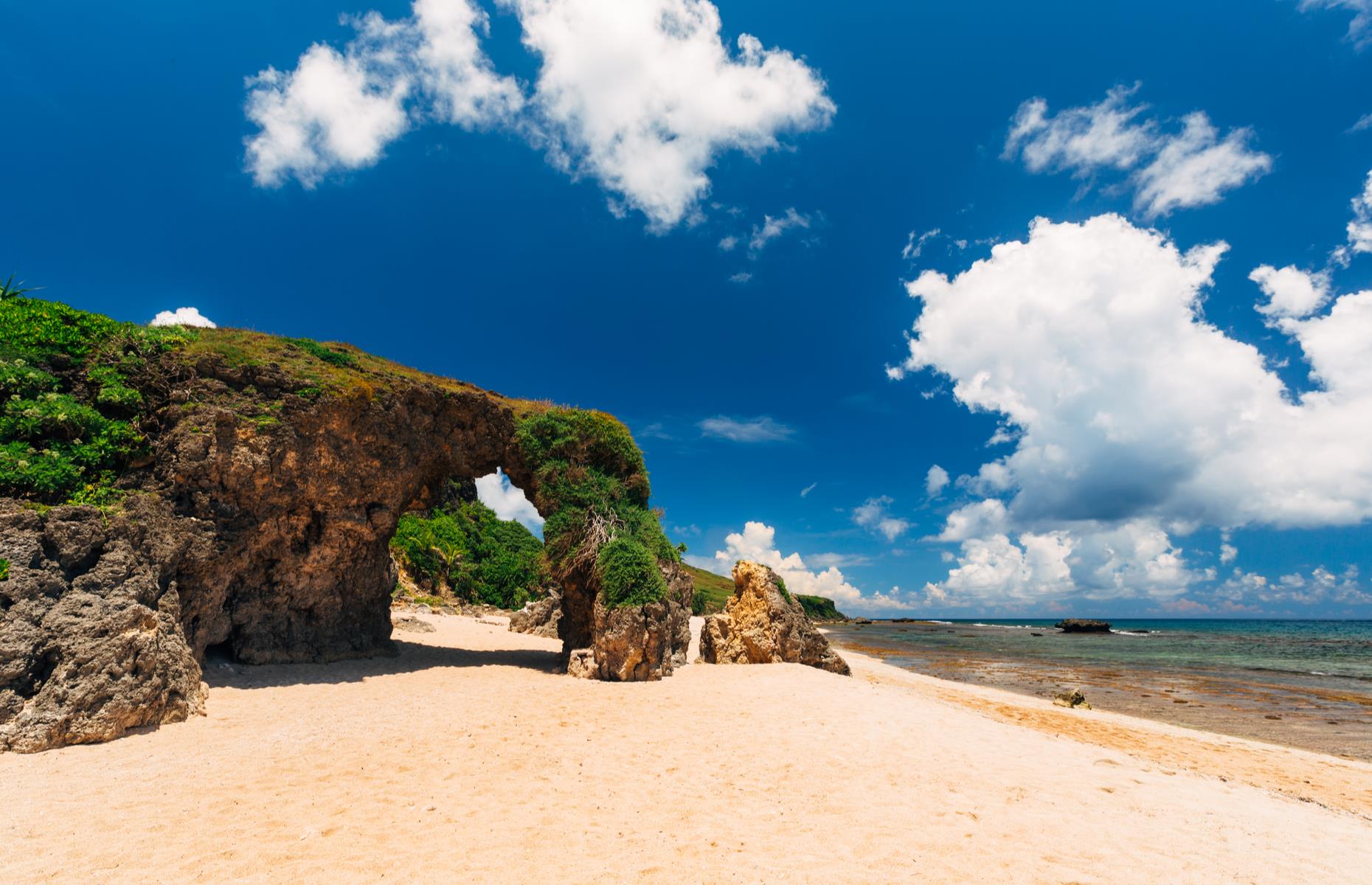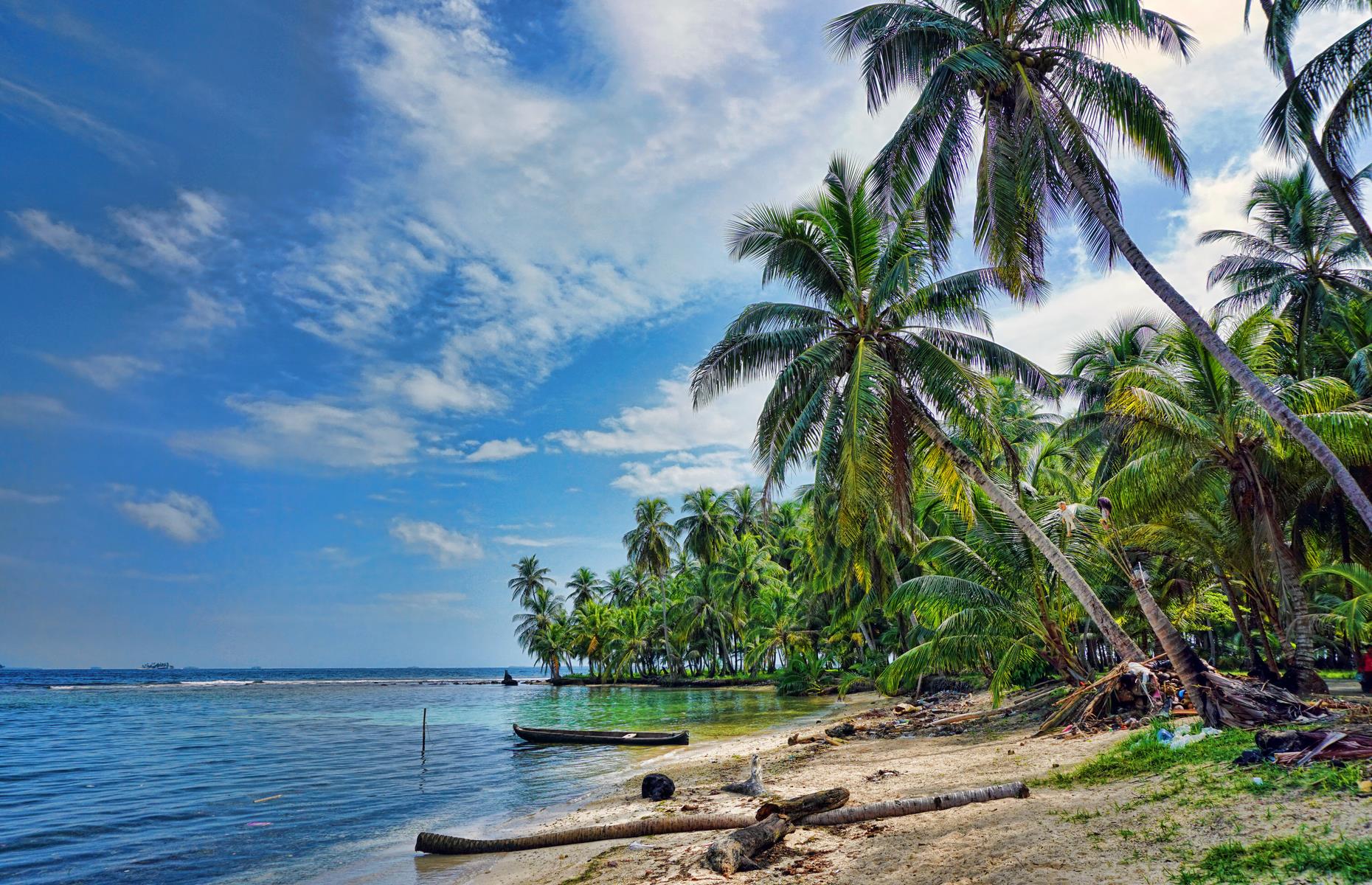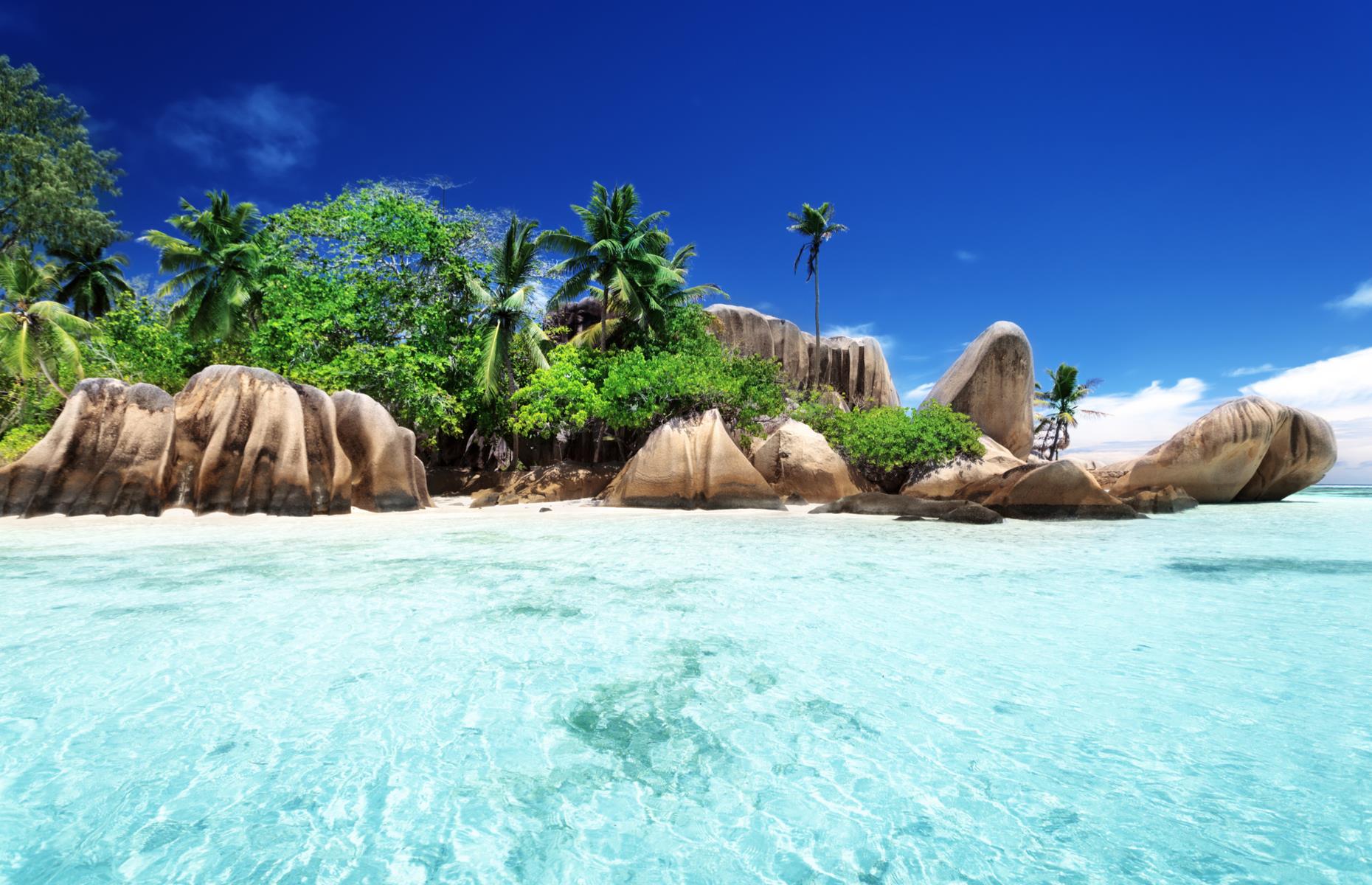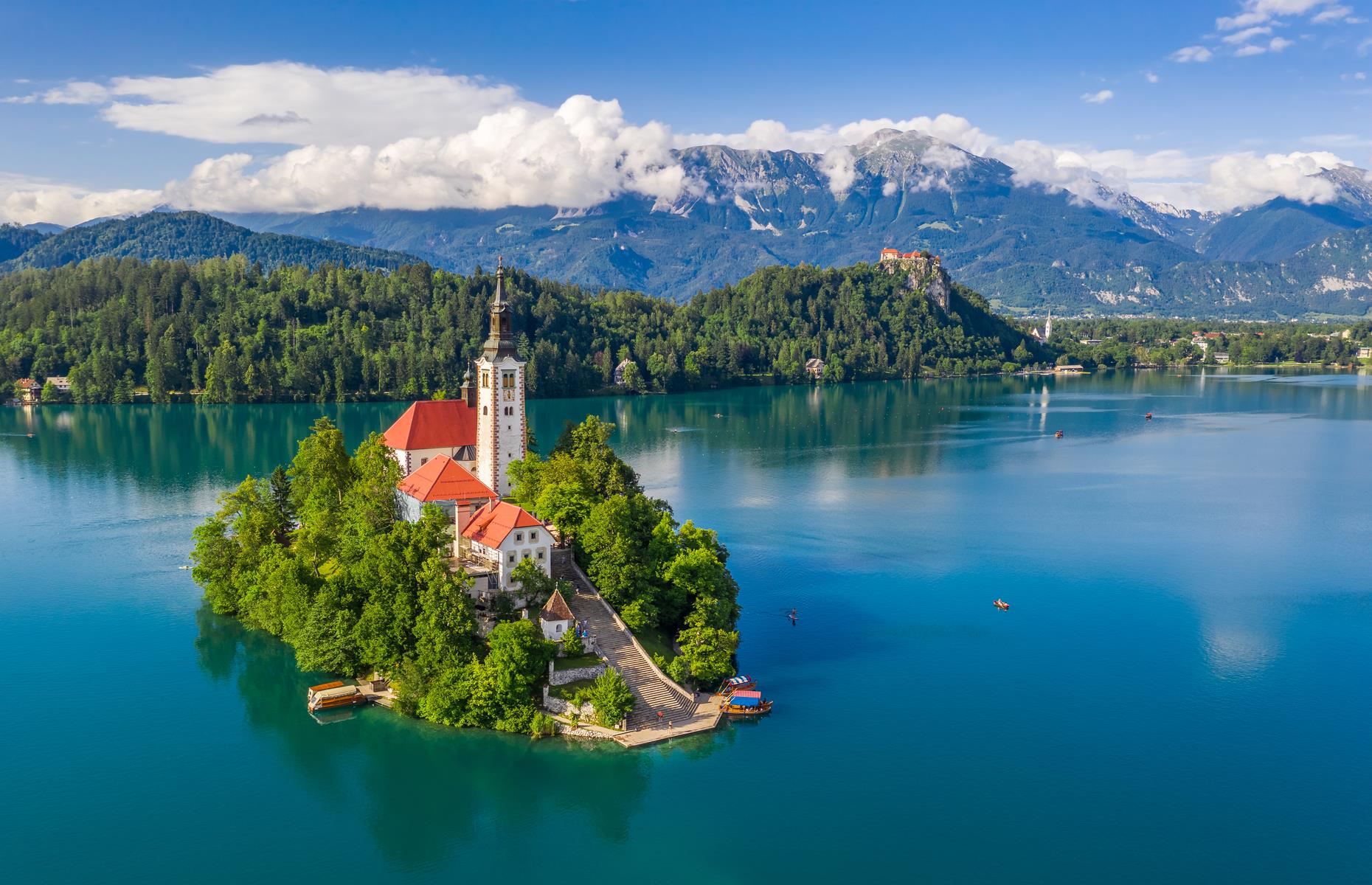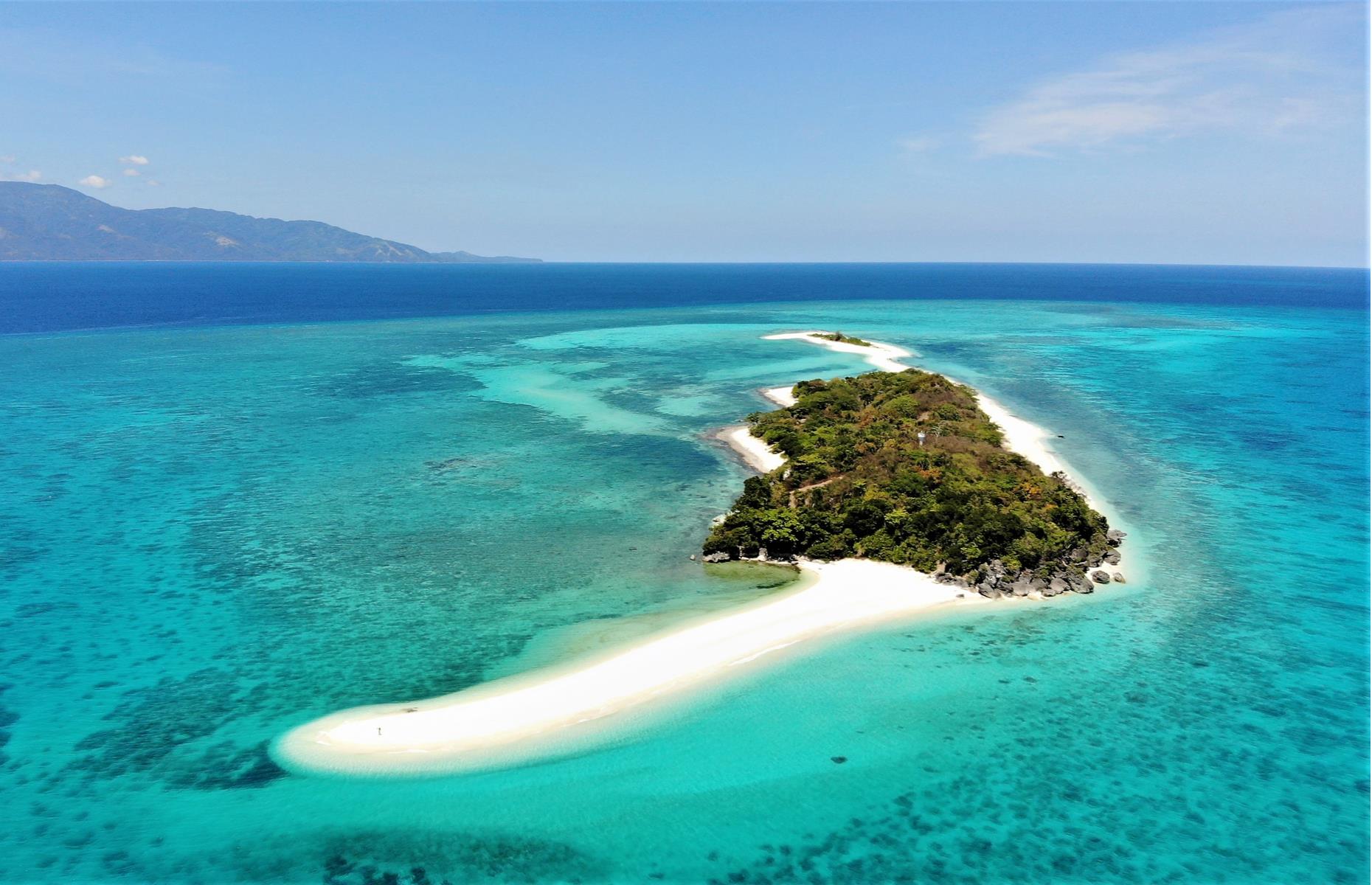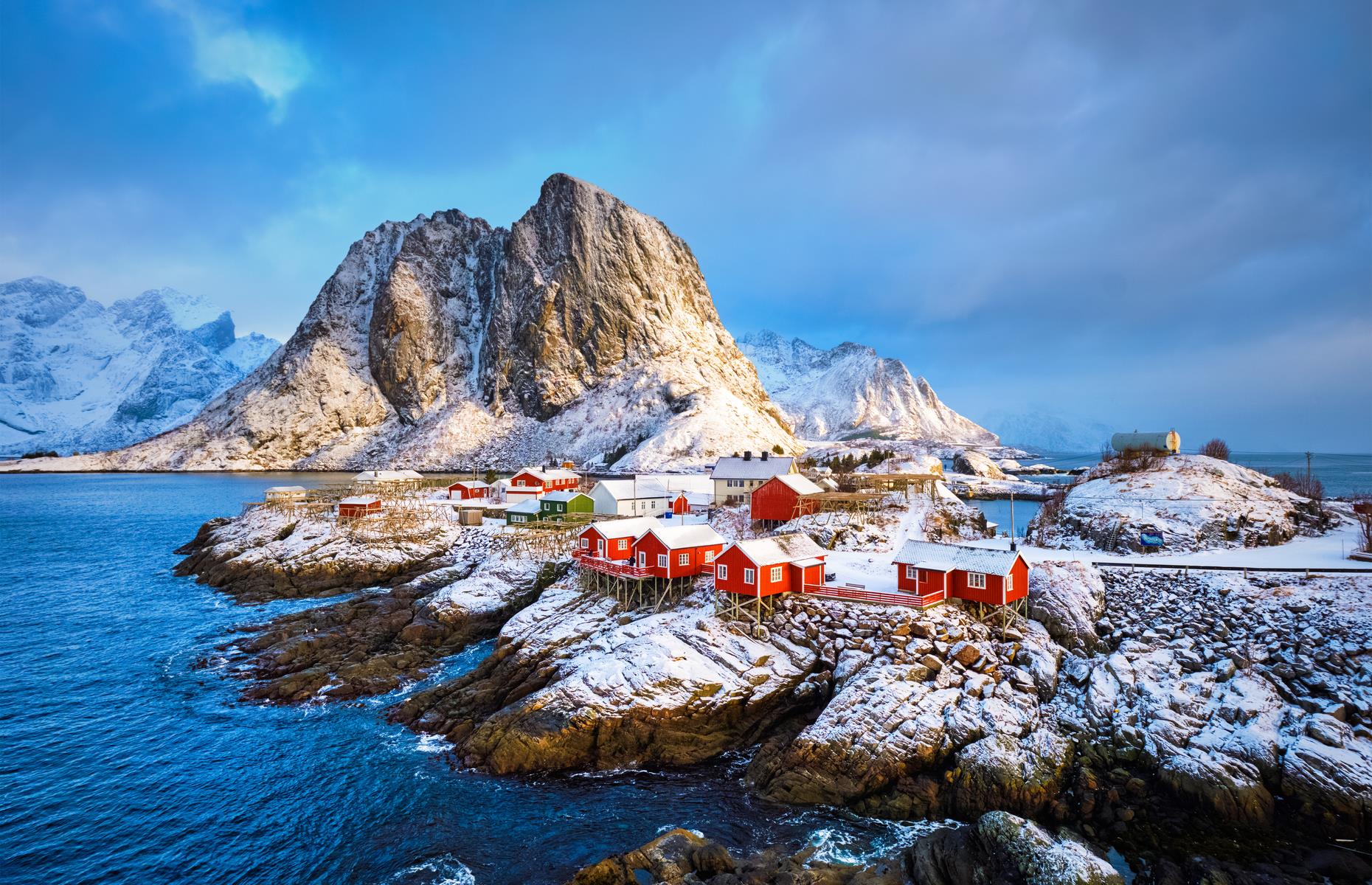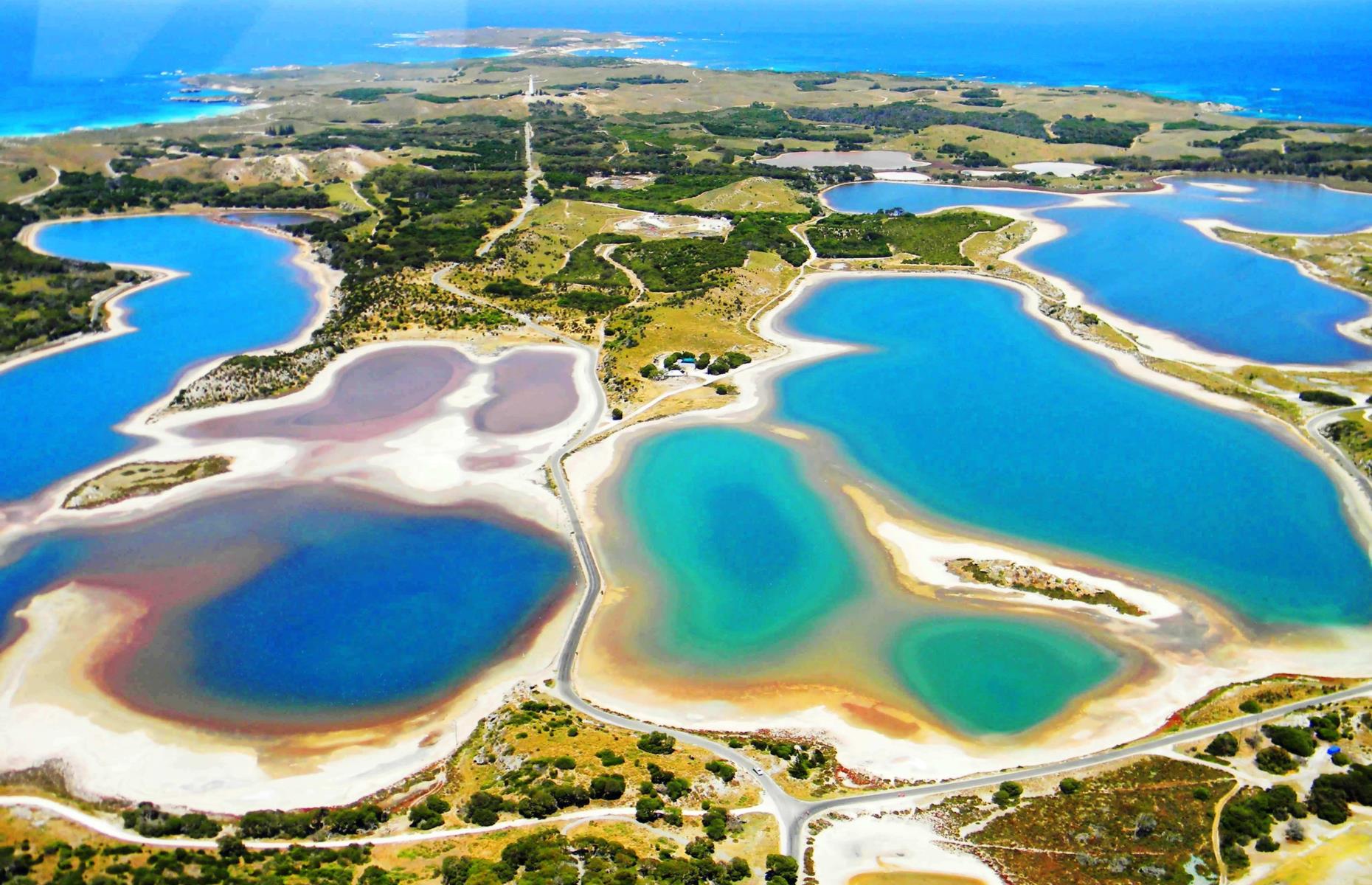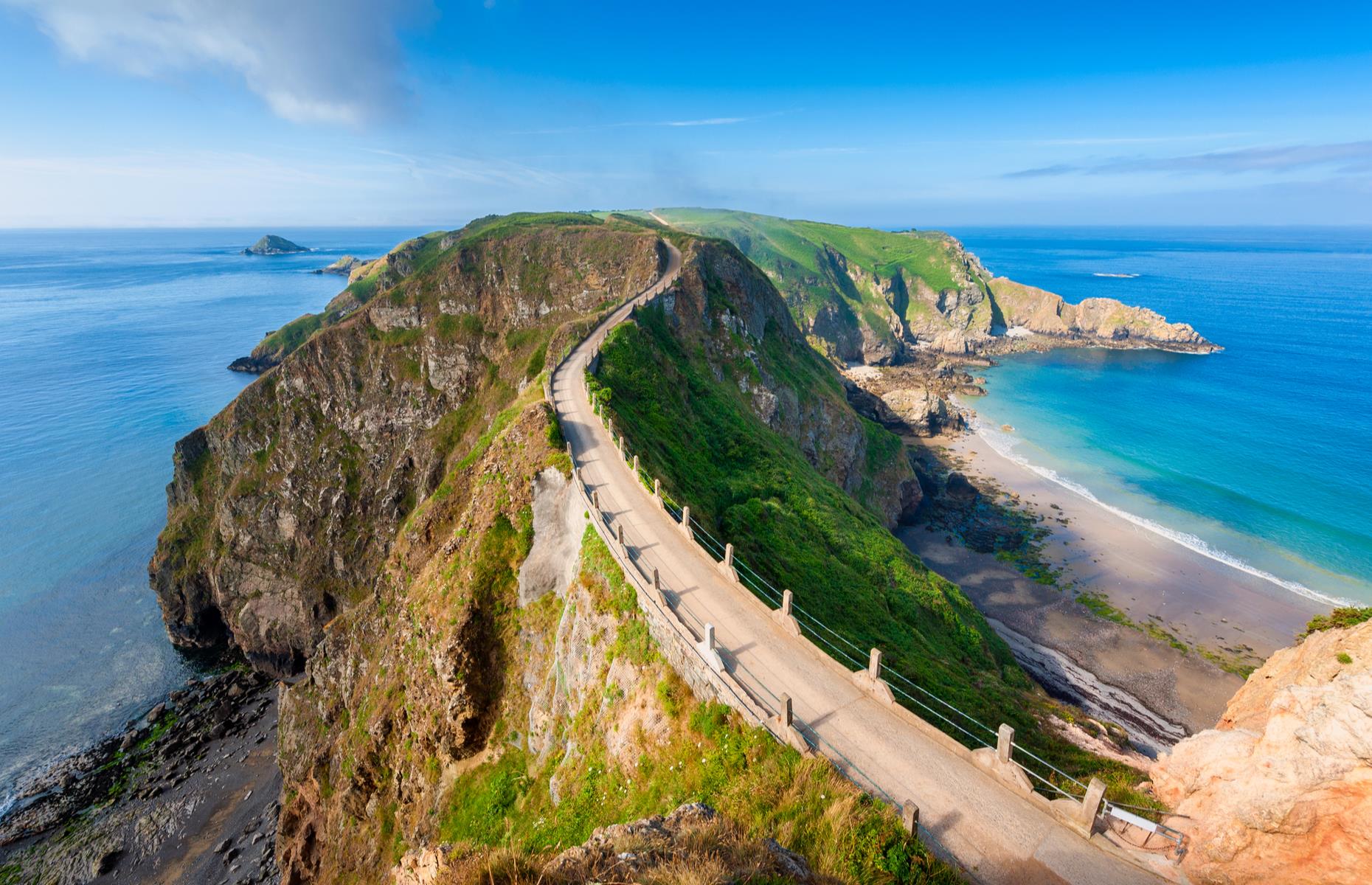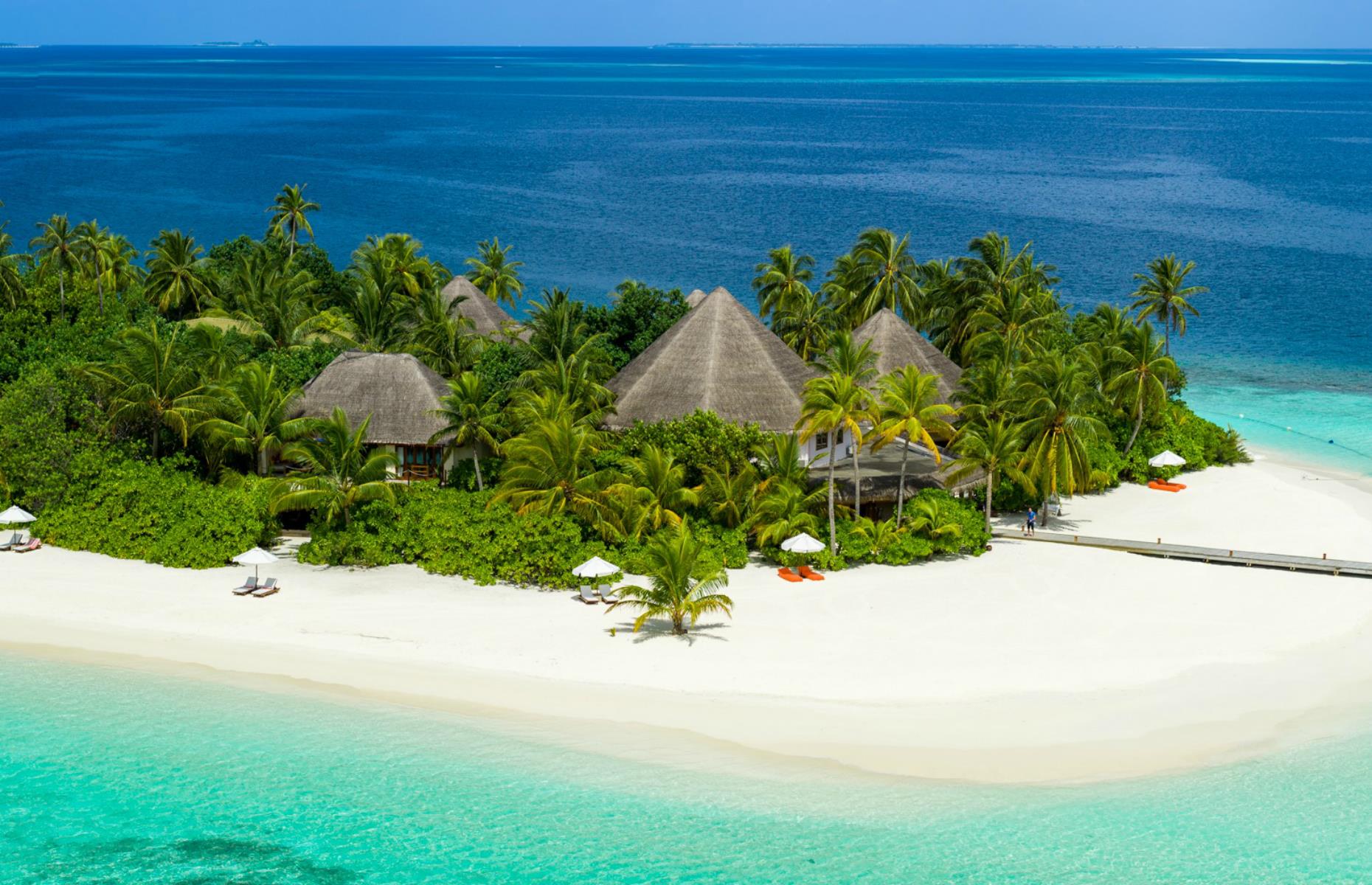 Pieces of paradise
Just the word 'island' is dreamy, conjuring images of clear water, palm trees, soft breezes and even softer sands. In many cases the reality is equal to the dream. In some, it even surpasses it. There are volcanic islands with black beaches, lesser-known Caribbean gems with pink sand and storybook animals, and landmasses dedicated to wildlife, where humans rarely tread. From islets scattered just off the coast to far-flung gems in remote locations around the globe, these are some of the world's most beautiful small islands.
Isle Royale, Michigan, USA
Isle Royale is the largest island of the car-free archipelago and national park of the same name, sitting amid 450 islands scattered across Lake Superior. But, at just 46 miles (74km) long, it's still pretty tiny. It packs in its own lakes, a lighthouse and dense patches of forest roamed by wolves and moose.
Lord Howe Island, Australia
World Heritage-listed Lord Howe Island is just 6.8 miles (11km) long and 1.7 miles (2.8km) wide, and every inch is pristinely pretty. Part of New South Wales, the island lies off Australia's east coast and is a remote idyll of sugary beaches and impossibly clear, turquoise-tinted waters teeming with around 500 species of fish.
Baltrum, Germany
Baltrum is the smallest of the East Frisian islands, barrier islands off Germany's northwest coast. It's tiny – just three miles (5km) long and 0.6 miles (1km) wide – and a sweep of pale golden sand stretches pretty much the length of it, backed by soft dunes and marshes. It feels like another, timeless world – one where there are no cars and so few houses that there's no need for street names.
Whidbey Island, Washington, USA
Part of Washington state's Puget Sound region and not far from Seattle, Whidbey Island is a salt-sprayed dream of a remote island. Its coastline is an appealing jumble of oyster beds clinging to rocks, rustic beaches strewn with driftwood and forests of alder and fir trees. Its crowning glory is Deception Pass State Park, with a broad, burnished gold beach and fir trees as tall as 20-story buildings framing near-perfect sunsets across the bay.
Islay, UK
This Scottish island is best-known for its whiskey, which is often characteristically smoky due to the peaty soils. But its beauty goes beyond the bottle. On a sunny day, Islay could easily pass for a Caribbean island thanks to its green, velvety mountains and soft sandy beaches as pale as Scotland's famous shortbread. It's also home to wild goats and rich birdlife, with species from geese to wading birds protected at RSPB Loch Gruinart.
Formentera, Spain
Often described as an unspoilt Ibiza, Formentera is the smallest of Spain's Balearic Islands. It's also, many would argue, the most idyllic and prettiest of the archipelago, with a coastline edged with pine forest, alabaster beaches, sand dunes and dramatic rocky outcrops, all surrounded by the turquoise waters of the Mediterranean Sea. It's also known for its salt flats, which contain microorganisms that sometimes turn the pools pink and violet.
Cape Breton Island, Canada
The Cabot Trail, which skims the edges of this island off Nova Scotia, is often name-checked as one of the world's most beautiful coastal drives. It potters by pretty fishing villages, slices through verdant valleys and soars past cliffs that overlook coves and caramel beaches, and every inch of it is breathtaking. See more amazing drives on the world's most dramatic roads.
Monhegan Island, Maine, USA
Just 10 miles off the mid-coast of Maine, Monhegan Island is an idyllic combination of ocean bluffs, woodland, flower-scattered meadows and fishing boats bobbing close to the shore. Only around 70 people live on the island, which is just 1.7 miles (2.7km) long and 0.7 miles (1.1km) wide yet packs in a lobster fishing community and a disproportionate number of artists.
Navarino Island, Chile
The Navarino Teeth or Dientes de Navarino mountain range lend a jagged, dramatic beauty to Navarino Island in Chile's remote Patagonia region. Their dips, slopes and valleys are blanketed with forests and mud flats and dotted with lagoons. The island is also home to South America's most southerly settlement, Puerto Williams, and archaeological sites inhabited by Yaghan or Yamaná people more than 10,000 years ago.
Sifnos, Greece
Tiny Sifnos isn't as well known as other members of the Cyclades island chain, such as Santorini and Mykonos. But it really squeezes in beauty and character, rising like a jagged triangle in the Aegean Sea. Much of its steep hillsides have been carved with agricultural terraces growing olive, almond and fig trees and dotted with bursts of wild thyme, while its coastline weaves from honey-sand beaches and rocky outcrops topped by azure-domed churches to calm bays and fishing villages. Read our full guide to Sifnos here.
Molokai Island, Hawaii, USA
Belonging to a state that isn't exactly lacking in beauty, Molokai nevertheless stands out due to the vast swathes of it that are given over to nature. Nicknamed 'The Friendly Isle', it's so quiet and has so few cars that there isn't a single traffic light. In addition to the palm-fringed beaches and turquoise-teal waters that characterize the Aloha State, Molokai is particularly famed for its reefs and lushly green sea cliffs – the tallest in the world.
Mona Island, Puerto Rico
Puerto Rico's main island is surrounded by around 100 smaller beauties, from inhabited islands to sandy cays or islets. Mona Island has been described as the Galapagos of the Caribbean due to its unspoilt beauty and biodiversity. The tiny nature reserve was once inhabited by indigenous Taíno people, whose cave drawings remain. This terrain of limestone cliffs and sandy beaches now has no human residents but is important territory for rare birdlife and reptiles, and has the largest hawksbill sea turtle nesting site in the Caribbean.
Wizard Island, Oregon, USA
This unique island, in the middle of Oregon's sapphire-blue Crater Lake, is so-named because it's said to resemble a wizard's hat. It's actually a cinder cone formed of volcanic ash after the eruption that formed Crater Lake, itself a collapsed volcano filled with rain and snowmelt. The lake is also home to Phantom Ship island and a bobbing hemlock tree trunk known as the 'Old Man of the Lake' – but Wizard Island stands out with its perfect conical shape and pine-studded slopes.
Bryher Island, UK
The Isles of Scilly are scattered in the Atlantic like emeralds just 28 miles off the coast of Cornwall, yet they look – helped by a little sunshine – rather tropical. Bryher is the smallest of the inhabited islands, at just 1.2 miles (2km) long and 0.6 miles (1km) wide, with around 80 people lucky enough to call it home. Flower-strewn meadows and rocky outcrops overlook alabaster beaches, framing views of the dappled blues of the ocean and other islands in the archipelago.
Cumberland Island, Georgia, USA
Georgia's largest barrier island, which lies off the state's southern coast, has some beguiling residents. This landscape of pristine beaches and salt-sprayed maritime forest, much of which is designated wilderness, is home to around 150 feral horses, believed to be descended from domestic horses first brought to the island in the 16th century. They graze on dune grass and trot down trails flanked by oak trees and overhung by Spanish moss. Cumberland Island is also a nesting site for loggerhead turtles.
Bazaruto Island, Mozambique
Swathes of Bazaruto – which lies off the coast of southern Mozambique – resemble a vivid painting, dominated by dreamy dunes that appear even more striking against the turquoise sea. It's the largest island of the Bazaruto archipelago and part of Bazaruto National Park, providing habitat for marine life including dugong or sea cows, reef sharks and leatherback and loggerhead turtles.
May Rut, Vietnam
May Rut is part of the Phu Quoc district, whose 28 islands are strewn like sparkling emeralds close to the coast of Cambodia. Phu Quoc is the biggest and all are lusciously, verdantly beautiful, but May Rut is among the most pristine and well-preserved. The tiny uninhabited island is a paradisiacal combination of pale putty beaches, limpid green-blue waters and palm trees. All the good things, basically.
Fogo Island, Canada
Off the northeast coast of Newfoundland, Fogo Island takes remoteness to new extremes. It feels like the very edge of the world – and, in fact, Canada's Flat Earth Society claims Brimstone Head is one of the planet's four corners. Certain points of the lushly forested island gaze at the seemingly endless Atlantic, while the rocky coastline is home to fishing communities with colorful clapboard houses jutting over the water.
Khao Phing Kan, Thailand
Khao Phing Kan means 'Leaning on Itself Island', referring to the vertiginous limestone karst towers that dominate it – and the fact that it looks like it should topple over at any minute. The island is part of Ao Phang-Nga Marine National Park, northeast of Phuket, and surrounded by milky emerald-green waters dotted with other, equally bizarrely shaped islands. It's also known as James Bond Island thanks to a scene-stealing role in 1974 Roger Moore movie The Man With the Golden Gun.
St Helena, British Overseas Territory
French military leader Napoleon Bonaparte was exiled to and died on this tiny volcanic island and his now-empty tomb remains here. It's a pretty far-flung spot to be exiled, lying 1,200 miles (1,931km) from the west coast of Africa and 2,500 miles (4,023km) from Rio de Janeiro, Brazil. In fact St Helena, a craggy land of mountain peaks, verdant valleys and mist-shrouded cloud forests, is one of the world's most remote islands with a small population and few tourists. Read more about St Helena here.
Cocos Island, Costa Rica
Cocos Island lies around 342 miles (550km) southwest of Costa Rica's mainland and it's even wilder, greener and more dense with flora and fauna than the rest of the country. The island, most of which is national park, has been described as a little Galapagos due to its biodiversity, with endemic birds and reptiles that can't be found anywhere else. The waters around it are considered among the best diving and snorkeling spots due to its diverse tropical reefs with sharks, rays, dolphins and hundreds of species of fish.
Nusa Penida, Bali
Kelingking Beach on Nusa Penida might just be the ultimate dream beach: a pale, creamy sweep of soft sand wrapped around a turquoise and teal bay and sheltered by dramatic, forest-clad cliffs. There's more to this small island in southeast Bali, though, from secluded lagoons to Goa Giri Putri Temple, a Hindu temple built into a huge natural cave.
Assateague Island, Maryland and Virginia, USA
Two herds of feral wild ponies have somewhat taken over this barrier island – and it's understandable that they'd choose this as a place to roam and graze. Assateague, a designated national park that spans Maryland and Virginia, is a wildly beautiful land of salt marshes, maritime forests and whisperingly pale beaches. The horses are descendants of domestic animals and are allowed to thrive here alongside other wildlife such as bald eagles and, off the coast, dolphins.
Little Cayman, British Overseas Territory
The smallest of the three islands that make up the Cayman Islands' chain in the Caribbean, Little Cayman is just 10 miles (16km) long and a mile (1.6km) wide. Yet the British territory is a heavyweight when it comes to natural beauty and wildlife. Animals such as frigate birds, rock iguanas and red-footed boobies far outnumber the small human population (only around 125 people live here). Surrounding reefs and the dramatic underwater cliffs of Bloody Bay Marine Park are home to diverse marine life, too.
Cayo Guillermo, Cuba
The flamingos that flock to the white-sand beaches of Cayo Guillermo, part of the Jardines del Rey (Gardens of the King) archipelago in the Caribbean Sea off central Cuba, clearly have impeccable taste. The island is as pretty as these long-legged beauties, with pristine beaches, dwarfing sand dunes and coral reefs teeming with vividly colorful marine life. Ernest Hemingway was also a fan, writing about it in novel Islands in the Stream. One of the beaches was even renamed Playa Pilar after the writer's fishing boat.
Washington Island, Wisconsin, USA
Washington Island could quite reasonably be mistaken for Provence. The air is fragranced with lavender, which brightens swathes of the island with pretty purple stripes. The rest of the island, which is in Lake Michigan, is equally lovely: all hardwood forests, quirky architecture – including a replica Norwegian stave church – and beaches such as Schoolhouse Beach, known for its smooth limestone rocks.
Vágar, Denmark
The Faroe Islands archipelago, in the North Atlantic, boasts some the world's most wonderfully wild landscapes and Vágar is perhaps the most dramatically gorgeous. The westernmost of the 18 islands, its landmass is jaggedly carved with mountains, valleys and bluffs, home to remote villages that seem straight out of fairy tales. Among the many breathtaking sights is Mulafossur, a waterfall which pours silkily from the cliffs and empties into the ocean. See more of the world's most beautiful waterfalls here.
Barbuda, Antigua and Barbuda
Barbuda's bigger sister, Antigua, is far better known and much more developed, which is what makes this small and relatively unspoilt island so special. There's only one village on the island, which is ringed with bright white and soft pink beaches backed by palm trees. It's also an important bird habitat, with huge Codrington Lagoon home to soaring frigate birds.
Socotra, Yemen
Socotra is sometimes nicknamed the 'alien island', which is justified given its otherworldly features but somehow underplays just how beautiful and biodiverse it is. The island, off the coast of Yemen, is home to around 800 species of flora, many of which can't be found anywhere else on the planet. The most distinctive are the dragon blood trees, which sprout from the arid ground like strange umbrellas, while other parts of the island are awash with beaches and pale sand dunes. See more of the world's beautiful trees here.
Grand Manan Island, Canada
Puffins are among the charismatic residents of Grand Manan, which lies in the Bay of Fundy off Canada's New Brunswick province. Porpoises, dolphins and humpback whales pass by occasionally, feasting on the abundant supplies of fish and plankton in the bay. It's pretty charming on land, too, with pretty villages, honey-hued beaches backed by sheer cliffs, and picture-perfect Swallowtail Lighthouse, which keeps silent watch over the entrance to North Head Harbour. See more of Canada's adorable towns and villages here.
Comino, Malta
Comino is the third largest of the Maltese archipelago, after Malta and Gozo, but don't let that fool you: at just 1.2 miles (2km) long and around a mile (1.6km) wide, it's a tiny, strikingly beautiful speck of a thing. Comino is named for the cumin plant, which blooms alongside wild flowers and heady herbs, while the entire island is a designated bird sanctuary and nature reserve. Its most famous attraction is the Blue Lagoon, known for its shimmering waters and white-sand beaches backed by the jagged cliffs that dominate the island.
Koh Nang Yuan, Thailand
Close to the better known diving islands of Koh Tao in the Gulf of Thailand, Koh Nang Yuan is made up of three small islands connected by strips of blazingly white coral sand. The largest looks like a particularly pretty pile of smooth rocks glued together by thick emerald-green foliage. The waters surrounding the island swirl with shades of blue from aquamarine to sapphire, with rainbow reefs below.
Montserrat, British Overseas Territory
Mountainous Montserrat stands out among the Caribbean's archetypal white-sand-and-swaying-palm-trees islands. It's one of the smallest in the archipelago at 11 miles (18 km) long and seven miles (11 km) wide. It's also among the most interesting, with black-sand beaches, rocky caves and mountain slopes cloaked with thick rainforest. The southern side was devastated by the eruption of Soufrière Hills Volcano in the late 1990s, leading to the creation of an exclusion zone, and the island is still recovering.
Bartolomé, Ecuador
This uninhabited island in the Galápagos isn't as rich in wildlife as others in the archipelago – though there are still turtles, penguins, sea lions and rainbow shoals of fish. Bartolomé is a beauty in its own right. The islet is dominated by the sharp obelisk of Pinnacle Rock, one of the Galapágos' most iconic sights. Next to it is an extinct volcano whose sides slope dramatically towards mangroves and dune grass flanked by burnished gold beaches.
Biševo, Croatia
There are hundreds of islands scattered off Croatia's long coastline, from large resort hubs to tiny, skinny spits of land. Biševo is as remote as they come, being the furthest inhabited island from the mainland. It's just south of the larger Vis off the Dalmatian coast and a teeny-tiny 2.3 square miles (6sq km). Its coastline is carved with sea caves including Modra Špilja (the Blue Cave), which shimmers blue, pink and silver in the morning light. Here are more of the world's incredible caves and caverns.
Flinders Island, Australia
Flinders is the biggest of the Furneaux islands that are scattered across the wild, windy Bass Strait between mainland Australia and Tasmania. Every inch of it bursts with singular beauty, from the sweeping sandy beaches to the dense bushland and rocky coastline. The granite mountains of Strzelecki National Park is a sanctuary for rare wildlife including Bennetts wallabies, swift parrots and potoroos, a tiny relative of the kangaroo.
Isla de Providencia, Colombia
This Colombian territory is just 6.6 square miles (17sq km) but packs in more character and color than places 100 times its size. It's a wonderful, vibrant mix of archetypal paradise beaches, backed by palm trees and lapped by gin-clear waters, and bold, joyful architecture from beach huts and crab shacks to the blue, green and yellow painted Lovers' Bridge, which links Providencia with neighboring island Santa Catalina. Other standout features include El Pico mountain, whose volcanic peak is surrounded by swathes of dense forest.
Föhr, Germany
Laid-back Föhr is part of the North Frisian chain, a smattering of tiny islands just south of Germany's border with Denmark that's been dubbed the 'Frisian Caribbean'. It might not experience the same weather but Föhr does share the same chilled-out attitude and golden beaches as that tropical archipelago – with added windmills and chocolate-box 18th-century cottages thrown in for good measure. Neighboring islands shelter lushly green Föhr and its long stretch of sand, dotted with hooded beach chairs, from North Sea winds. See more stunning photos of sights you won't believe are in Germany.
Skellig Michael, Republic of Ireland
Skellig Michael – also called Sceilg Mhichíl or Great Skellig – is a craggy island off the coast of County Kerry's Iveragh Peninsula. Its twin pinnacles jut from the Atlantic Ocean, patches of moss and lichen giving the island an emerald hue. Skellig Micheal has starred as Luke Skywalker's island sanctuary in two Star Wars movies but usually it's puffins, rather than stormtroopers, landing on the rocks. The island was also once home to monks, who landed here in the 6th century. The remains of the monastery are preserved on the island.
Jura, UK
People are hugely outnumbered by otters, deer, seals and countless other animals on the Inner Hebrides island of Jura. There are only 200 human inhabitants, with most of the ruggedly beautiful island given over to nature. Its wilderness is dominated by the Paps of Jura, three quartzite, dome-shaped mountains sometimes blanketed in snow and often dramatically topped by thick mist.
Gotska Sandön, Sweden
There are three lighthouses, a church and a coffee shop on Gotska Sandön, a near-pristine island and national park in the Baltic Sea. Apart from that, it's all about the nature. The Swedish island is mostly sand, with broad beaches that seem to stretch infinitely, backed by sand dunes sprouting with sea grass and native shrubs and, further inland, pine forest. Resident and migrating birds gather in the dune marshes, at the northern tip of the island.
Sabtang Island, Philippines
Sabtang's Sinakan Stone Houses were built to withstand the storms and strong winds that regular hit the island and the rest of the tiny Batanes archipelago, which is scattered to the north of the Philippines. The sturdy homes, made with limestone, coral and native grass, are surpassed by the island's natural architecture, however, from conical mountains that jut into the sea to Nakabuang stone arch on Morong Beach. Here are more of the world's most beautiful natural wonders.
Little Corn Island, Nicaragua
The official Spanish name is Isla Pequeña del Maíz but residents know their home as Little Corn (there's a Big Corn, too). You can't argue with the 'little': at just 1.1 square miles (2.8sq km), the Nicaraguan island is a densely packed paradise of forests and soft beaches surrounded by coral reefs and underwater cliffs with hammerhead sharks and rays.
La Digue, Seychelles
Tiny La Digue occupies an area of just 3.8 square miles (10sq km) and is gloriously undeveloped. Oxcarts trundle down the streets in place of cars while protected areas include the Veuve Nature Reserve, whose fascinating and rare residents include the Seychelles paradise flycatcher. Its beaches are unusually beautiful even in the Seychelles, with champagne-hued sand strewn with granite boulders and backed by tropical forest.
Bled Island, Slovenia
Bled Island is the stuff of fairy tales: appearing to float on a teal lake and engulfed by thick forest, the spires of a church just peeping through the dense greenery. The medieval Pilgrimage Church of the Assumption of Mary or 'Lady of the Lake' is one of the most famous landmarks of Slovenia and dominates this island on Lake Bled. The picture-postcard backdrop of the Julian Alps and the Karawanks mountain further add to the idyllic scene.
Cresta de Gallo Island, Philippines
There's not much to Cresta de Gallo, part of the Romblon archipelago in the heart of the Philippines. But every inch of the tiny uninhabited island is paradise. The spit of alabaster sand has its remoteness, and the fact it takes hours to reach, to thank for its pristine, unspoilt beauty. Bars of pale coral sand top and tail a dense clump of emerald-green forest, swirling into turquoise water so clear you can see the reefs from the shore.
Moskenes, Norway
Much of Moskenes or Moskenesøya, in Norway's Lofoten archipelago, is covered by the country's newest national park, Lofotodden. The wilderness is a unique mix of skinny peaks, deep fjords and narrow green valleys, with sandy river beaches and fishing villages. The oldest and arguably most beautiful of the latter is Hamnøy, whose 19th-century red cabins sit on a rocky outcrop with a dramatic mountainous backdrop. See more of the world's most beautiful small towns here.
Rottnest Island, Australia
Curious, charismatic and impossibly cute quokkas – cat-sized members of the kangaroo family – are the most famous residents of Rottnest Island, just off the coast of Perth. The car-free island, a protected nature reserve, has the largest population of the marsupials. It was given its name, which means rats' nest, when Dutch explorer Willem de Vlamingh mistook the quokkas for the rodents. It's particularly incongruous given Rottnest's breathtaking beauty; from above, it's a patchwork of white-sand beaches, forests, lagoons and coves. Check out more beautiful beaches captured from above.
Sark, UK
Only around 500 people live on Sark, one of the UK's smallest islands and the smallest of the Channel Islands chain. They're the lucky few, because this tiny treasure is wildly beautiful, with blooming botanical gardens and dramatic cliffs and coastal ridges. Sark is actually closer to France than the UK, lying close to the coast of Normandy, and has its own parliament and set of laws. Cars are banned, with islanders getting around via tractor or horse-drawn cart.
Mirihi, Maldives
Each of the 1,000-odd islands in this Indian Ocean archipelago deserves the tag 'beautiful'. Among the glittering green gems, though, Mirihi stands out for the sheer, concentrated, paradisiacal perfection it squeezes into its 1,148 by 164 foot (350 by 50m) size. The island, in the Alif Dhaal Atoll, was the first to introduce overwater bungalows, now so synonymous with the region, and its landmass is dwarfed by surrounding reefs, swum by sea turtles, eagle rays and reef sharks.
Source: Read Full Article