Following a period of breakneck growth, Sonesta International Hotels has set its sights on increasing brand awareness, kicking off the year with a new ad campaign. The company, which now has around 1,200 properties in its fold, also debuted two brands: the upper-midscale, select-service concept Sonesta Essentials and high-end lifestyle flag The James, which is a spinoff of an existing concept. Hotels editor Christina Jelski spoke with Sonesta CEO John Murray and got his take on the company's next chapter.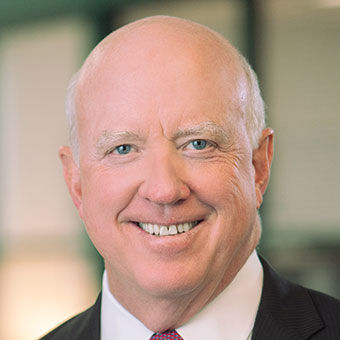 Q: What gaps in the portfolio do the Sonesta Essentials and The James brands fill?
A: When we first started franchising, around 45% of our inbound inquiries were from owners of midpriced brands that either had no food and beverage or only served breakfast, and they were evaluating whether they wanted to renew with their existing brands or change to Sonesta. And at the time, we didn't have a brand that fit in that space, so we created it with Sonesta Essentials.
Then, with The James, we've seen the lifestyle segment continue to gain interest. The James actually once had several locations in cities like New York, Chicago, D.C. and Miami; it was a small but well-respected brand, but it shrunk back to just one hotel [in New York] during the pandemic. We're now opening one in Miami that's very close to the convention center, and we've got a $25 million renovation planned for it. And there's a Rosewood being developed on one side, a new Auberge on the other and a Proper Hotel coming in, as well, so we're looking to be the millionaire on billionaire's row. We're really looking to better activate the space with food and beverage. And for The James, the way we're looking at it isn't F&B but B&F. The brand will be more beverage-forward, but still luxury.
Q: Where else do you see opportunities for a brand like The James?
A: One of our sister companies has redeveloped an old office building in Washington D.C., near Union Station, and that's going to be a Royal Sonesta hotel. And when that opens, the plan for the existing Royal Sonesta at Dupont Circle is to rebrand that as a James. And then we plan to have one in Chicago, where we have several hotels that could fit the bill. And we're actively looking in L.A., in sort of the West Hollywood or LA Live areas. At the same time, we're getting inbound inquiries from owners who are developing in the Caribbean and elsewhere about the possibility of adding The James hotels there.
Q: Do you plan to launch more brands?
A: We just launched two soft brands, Classico and MOD. One in the upper-upscale segment and the other in the upscale segment. There are a lot of hotels that, for a variety of reasons, don't meet the technical brand standards of the more established brands but that everybody would love to have as part of their brand collection. So we're trying to capture our fair share of that business.
Q: Amid an uncertain economic landscape, where is Sonesta seeing the most pronounced growth?
A: Our more upscale and upper-upscale properties are doing better. Coming out of the pandemic, the economy sector started out strong, but their growth has slowed. And while the urban markets were slow to come back, the four hotels we have in New York City have now come back really well. We've also seen a decent pickup in Chicago, Philadelphia and Washington. And the leisure travel in the Southeast and Southwest continues to be very strong. And I'd say that with rising interest rates and the possibility of a recession later in the year, we've dialed our expectations back a little bit. But we're way ahead of last year. We're outperforming the prior year by a very significant amount. 
Source: Read Full Article