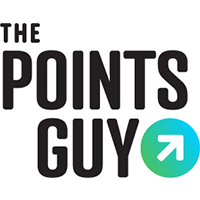 Add Royal Caribbean to the list of cruise lines downsizing amidst the coronavirus crisis.
The world's largest cruise brand on Wednesday said two of its 26 ships would leave its fleet for good in the coming days.
The two vessels — Empress of the Seas and Majesty of the Seas — have been sold to an undisclosed buyer in Asia, the company said.
For more cruise news, reviews and tips, sign up for TPG's new cruise newsletter
Dating to 1990 and 1992, respectively, Empress of the Seas and Majesty of the Seas are the oldest and smallest ships in the Royal Caribbean fleet. Empress of the Seas measures just 48,563 tons — three to four times smaller than the big, amenity-filled ships that Royal Caribbean has been rolling out in recent years. Majesty of the Seas measures about 74,000 tons — also significantly smaller than Royal Caribbean's newer vessels.
Both of the ships are much-beloved by Royal Caribbean fans, in part due to their smaller size. But they increasingly have been outliers in the Royal Caribbean fleet as the line has shifted its focus to much larger vessels.
Related: The best credit cards for booking cruises
The two ships weren't always considered small. When they debuted in the early 1990s, they were among the biggest cruise ships in the world and notable for their design.
"Empress and Majesty of the Seas made indelible marks on the cruise industry with their revolutionary design and size," Royal Caribbean president and Michael Bayley noted in a statement accompanying Wednesday's announcement. "Touted as the cruise industry's most groundbreaking ships when they were introduced, they continued to make history throughout their more than three decades of service."
Empress of the Seas was, notably, the first cruise ship from any line specifically designed for 3- and 4-night sailings. Her initial voyages were quick trips to The Bahamas from Miami.
Empress of the Seas also was the first cruise ship ever to sail out of the New York area's Cape Liberty cruise terminal, located in Bayonne, New Jersey (in 2004).
Related: How to plan a cruise with points and miles
Majesty of the Seas was one of three sister ships unveiled by Royal Caribbean between 1988 and 1992 that were legendary in their time. Known as the Sovereign Class, the three vessels often were billed as the first true megaships.
The two other Sovereign Class ships — Sovereign of the Seas and Monarch of the Seas — left the Royal Caribbean fleet in 2008 and 2013, respectively, and recently were scrapped.
Royal Caribbean's Bayley, who has been at the company for more than 30 years and worked on a Sovereign Class ship early in his career, suggested the decision to remove Empress of the Seas and Majesty of the Seas was a tough one. But he called it necessary.
"Saying goodbye to these two beloved ships is a major moment in Royal Caribbean's history – one that is difficult but necessary," he said. "With plans for new, innovative ships to join our fleet in the upcoming years, we look forward to our guests and crew continuing to make new memories with us."
Royal Caribbean is just the latest cruise line to downsize its fleet amidst the coronavirus crisis. Holland America has shrunk its fleet size by 29% with the removal of four ships, and Carnival Cruise Line also has removed four vessels from its fleet. Other lines that have downsized their operations by removing vessels include Princess Cruises and Costa Cruises.
Related: Cruise giant Carnival Corp. removes more ships from its fleet 
Royal Caribbean has canceled all upcoming sailings on Empress of the Seas and Majesty of the Seas. The line said it would contact passengers booked on the ships and their travel agents to discuss their options.
Planning a cruise? Start with these stories:
The 5 most desirable cabin locations on any cruise ship
The 8 worst cabin locations on any cruise ship
A quick guide to the most popular cruise lines
21 tips and tricks that will make your cruise go smoothly
15 ways cruisers waste money
12 best cruises for people who never want to grow up
What to pack for your first cruise
Featured image courtesy of Royal Caribbean   
SPONSORED: With states reopening, enjoying a meal from a restaurant no longer just means curbside pickup.
And when you do spend on dining, you should use a credit card that will maximize your rewards and potentially even score special discounts. Thanks to temporary card bonuses and changes due to coronavirus, you may even be able to score a meal at your favorite restaurant for free. 
These are the best credit cards for dining out, taking out, and ordering in to maximize every meal purchase.
—
Editorial Disclaimer: Opinions expressed here are the author's alone, not those of any bank, credit card issuer, airlines or hotel chain, and have not been reviewed, approved or otherwise endorsed by any of these entities.
Source: Read Full Article