Hawaiian Airlines is now a year into its NDC initiative. Airlines editor Robert Silk spoke with its CEO, Peter Ingram, about this and other developments at this month's IATA annual general meeting in Istanbul.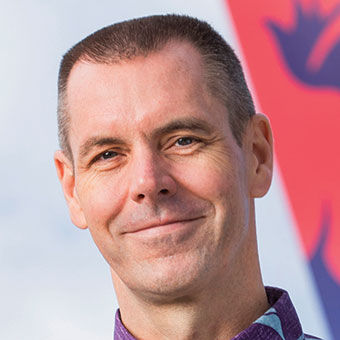 Q: Last August, Sabre sued Hawaiian over your $7 GDS surcharge and for withholding interisland flights from your GDS content. Hawaiian filed a motion to dismiss the case in November. What's the latest?
A: The ball is in the hands of the court. We'd like to reach agreements with the GDSs on distribution. We're working toward that on a parallel track. But in the meantime, a lawsuit was filed, and we were compelled to respond. We don't think the lawsuit has merit, and if it did make it to trial, we believe we would prevail.
Q: It has been 12 months since you rolled out the GDS distribution charge and began your NDC program. How has the initiative progressed?
A: We wanted to stimulate the move toward NDC and take advantage of the modern retailing capability that is available. We've signed a number of significant commercial agreements with travel agency partners. About half of our U.S. booking volume through third-party sources is now moving through the NDC channels. We've seen good, steady progress and are continuing to work to grow that. 
Q: What's the next step?
A: We want to continue to add partners using NDC and see that percentage get higher. Then, work with our partners over time to implement best-in-class retailing practices. Improving service levels for our guests is what a lot of it is about. Over time, we're able to personalize offers. We're able to have more information. It just opens up a range of possibilities.
Q: Would you consider pulling content other than interisland flights?
A: We'll evaluate our options over time. If and when we made such a decision, we'd talk about it. 
Q: You had been planning to offer free WiFi with SpaceX's Starlink satellite service beginning this year on transoceanic routes. How is that progressing?
A: There were some challenges that Starlink faced on installation with a different customer of theirs and they're doing some redesign, and that's set the time frame back. We should be seeing installations beginning either at the tail end of this year or the beginning of next year, and it will probably take us about a year to work through the entire long-haul fleet. 
Q: You'll be introducing new cabin interiors, including updated lie-flat seats, as you take delivery of 12 Boeing 787s by 2027. What can you tell me about your first Dreamliner routes?
A: The first place we're going to fly it is somewhere on the West Coast, and that's more of a practical consideration: We've got to have a place to do overnight maintenance on an airplane. For us, that means putting a deployment in the Western U.S. Ultimately, we want to fly it long-haul and really take advantage of high demand for the larger premium cabin and the economics of the airplane. So, places like New York and Sydney are in our aspirations. In terms of the cabin, we're very proud of the product. We think it's going to be a best-in-class premium cabin product for any airline serving Hawaii.
Q: In May, Hawaiian began offering a weekly flight to the Cook Islands, the lone nonstop service there from the U.S. Why?
A: It's a unique opportunity to partner with the Cook Islands government that was seeking connectivity to the U.S. mainland. We're able to offer pretty broad connectivity to our North America network and to provide not only travel for Cook Islands residents but also people who are interested in going down there for a very unique leisure experience. 
Source: Read Full Article