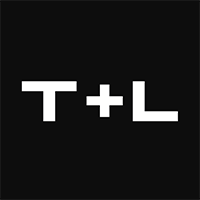 Flying with your furry best friend can be exciting and rewarding, but does require an extra level of preparedness — especially as airlines recently made changes in their pet policy.
In December, the Department of Transportation (DOT) announced it will no longer consider emotional support animals to be service animals, allowing U.S. airlines to come up with their own rules governing these pets. Since the rule change, Alaska Airlines, American Airlines, Delta Air Lines, JetBlue, United Airlines, Frontier Airlines, and Hawaiian Airlines have all updated their policies to stop accepting emotional support animals going forward. 
Although the rule and categorization of a four-legged flying companion can vary from airline to airline or by destination, it's nothing a bit of pre-planning — from knowing what kind of paperwork and vaccination records are necessary to finding out where exactly on the plane your pet can travel — can't solve.
Pets can be defined as service animals, emotional support animals, carry-on pets, and more, and determining which category your pet falls into, and what your airline requires, is the first step.
Many still accept pets — albeit with potential size or breed restrictions — for a fee on the plane. Still, others require animals to fly in the cargo hold, depending on the destination they are flying to.
See which category your furry friends fit into below and help prepare them for their next flight.
What is a service animal?
The DOT defines service animals as "a dog that is individually trained to do work or perform tasks for the benefit of a person with a disability." These dogs tend to be highly trained to help with tasks like pulling a wheelchair, retrieving dropped items, alerting someone to a sound, reminding someone to take medication, or pressing an elevator button, according to the Americans with Disabilities National Network.
While passengers are able to travel with qualified service animals, the DOT ruled airlines are allowed to require they fill out a form "attesting to a service animal's health, behavior and training" as well as provide these forms up to 48 hours in advance of the flight. Airlines are also allowed to limit the number of service animals to two per passenger.
Service animals have to fit by the passenger's feet and must be either harnessed or leashed at all times, according to the agency.
What is an emotional support animal?
Emotional support animals can be any pet prescribed by a licensed mental health professional (like a therapist, psychologist, or psychiatrist) to someone with a mental illness, according to the American Kennel Club. They can help with everything from loneliness to depression or anxiety, according to the ADA National Network.
However, these animals are not covered under Title II and Title III of the Americans with Disabilities Act.
Video: Delta, JetBlue latest major airlines to ban emotional support animals (FOX News)
New Orleans' pandemic Mardi Gras celebrations involve socially distant events, king cake

FOX News


Wine, spirits can now be sold in new sizes in US

FOX News


David Hasselhoff's own K.I.T.T. replica is being auctioned and he'll deliver it to the winner

FOX News


Capitol riots prompt US Travel Association condemnation: 'Profoundly heartbroken'

FOX News


Mercedes-Benz unveils giant Hyperscreen display for electric EQS sedan

FOX News


Big news: 2021 Jeep Grand Cherokee L revealed with seating for 7 and spy cam

FOX News


Big news: 2021 Jeep Grand Cherokee L revealed with seating for 7 and spy cam

FOX News


Tyson adds plant-based patty to Jimmy Dean sandwiches

FOX News


Disney World brings back food festivals with COVID-19 restrictions in place

FOX News


Minnesota boys donate earnings to restaurant after tip theft

FOX News


Liquor association issues warning after thousands of bottle caps stolen in South Africa

FOX News


Infamous NYC McDonald's closes, as fans mourn 'end of an era'

FOX News


Honda's 'Kurumask' is a coronavirus killer for your car

FOX News


Shake Shack releases Korean-style fried chicken sandwich as chicken wars continue

FOX News


The Chevrolet Spark is now the only car you can buy for under $15G

FOX News


Chipotle introduces cauliflower rice nationwide for a limited time

FOX News


New Orleans' pandemic Mardi Gras celebrations involve socially distant events, king cake



FOX News



Wine, spirits can now be sold in new sizes in US



FOX News



David Hasselhoff's own K.I.T.T. replica is being auctioned and he'll deliver it to the winner



FOX News

While previous accommodations were made for emotional support animals to fly for free on U.S. airlines, the DOT recently reversed its rules and allowed carriers to make their own policies concerning these animals — and most are charging a fee.
What is a psychiatric service animal?
A Psychiatric Service Dog is one that has been trained to "detect the onset of psychiatric episodes and lessen their effects," according to the ADA National Network. These tasks can include reminding someone to take medication or turning on lights for someone suffering from Post Traumatic Stress Disorder.
Airlines are required to treat psychiatric service animals the same as any other service animal, according to the DOT.
Can you bring your pet on board?
Pet policies vary from airline to airline, often coming with fees and breed restrictions. In addition, many airlines limit the number of pets allowed on each flight.
Delta, for example, allows small dogs, cats, and household birds to travel in the cabin inside a small, ventilated pet carrier for $125 each way within the U.S., Canada, and Puerto Rico. That fee jumps to $200 on international flights for dogs and cats.
United also allows small dogs and cats for $125 (plus another $125 service charge for each stopover of more than four hours within the U.S. or more than 24 hours internationally), but does not allow any dogs that are considered pit bulls. Similarly, American Airlines charges $125 for small dogs and cats traveling within the U.S., Canada, Mexico, Central America, Colombia and the Caribbean.
What does flying cargo mean?
Animals that are not small enough to fit under the seat will have to fly as checked pets in the cargo area. Many airlines have temporarily suspended this option during the COVID-19 pandemic.
Shipping pets comes with its own set of rules. For instance, many carriers, including Delta, American Airlines, United, and Alaska Airlines have banned dogs with flat faces over fears about breathing problems and overheating. Additionally, everything from rapid acceleration to pressure changes can cause stress for the animal, according to the American Veterinary Medical Association. The AVMA suggests pet parents work to make sure their pet is "familiar with being in a crate for an extended period" and that that crate is suitable for the animal.
Animals that travel this way will likely have to be checked in a few hours before the flight. Flying cargo may also come with a fee.
What kind of paperwork should you have?
While pet parents can bring their furry friends on board, paperwork like pecific pet health records are required.
Some airlines require veterinary records to travel in the cabin like United, which mandates anyone traveling within the continental U.S. bring a health certificate as well as proof of their pet's latest rabies vaccine, which must be at least 30 days old. Similarly, JetBlue requires passengers to have their pet's vaccination and documentation records as well as their tags and vet certificate. 
Other airlines, like Alaska Airlines, only require paperwork when a pet flies as cargo.
What about flying internationally?
Things get even trickier when traveling internationally and those flying with pets should check the individual requirements for each country before booking.
Australia, for example, requires U.S. pet parents obtain an import permit for their animals as well as have them spend time in a quarantine facility. And Japan requires dogs to be microchipped, tested for rabies, and undergo a 180 day waiting period. 
Alison Fox is a contributing writer for Travel + Leisure. When she's not in New York City, she likes to spend her time at the beach or exploring new destinations and hopes to visit every country in the world. Follow her adventures on Instagram.
Source: Read Full Article