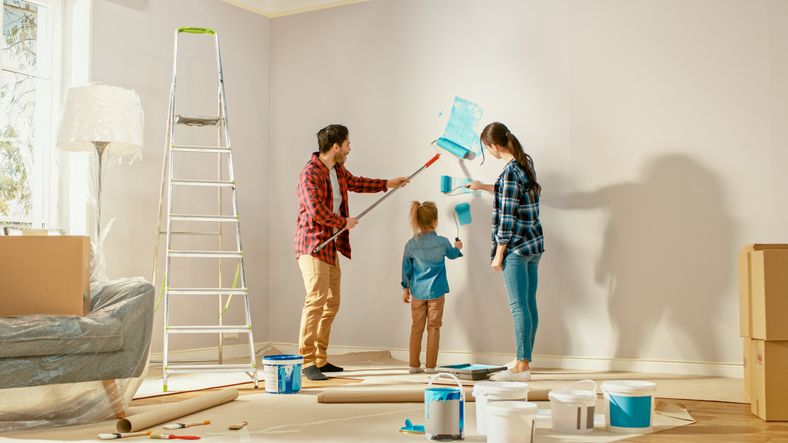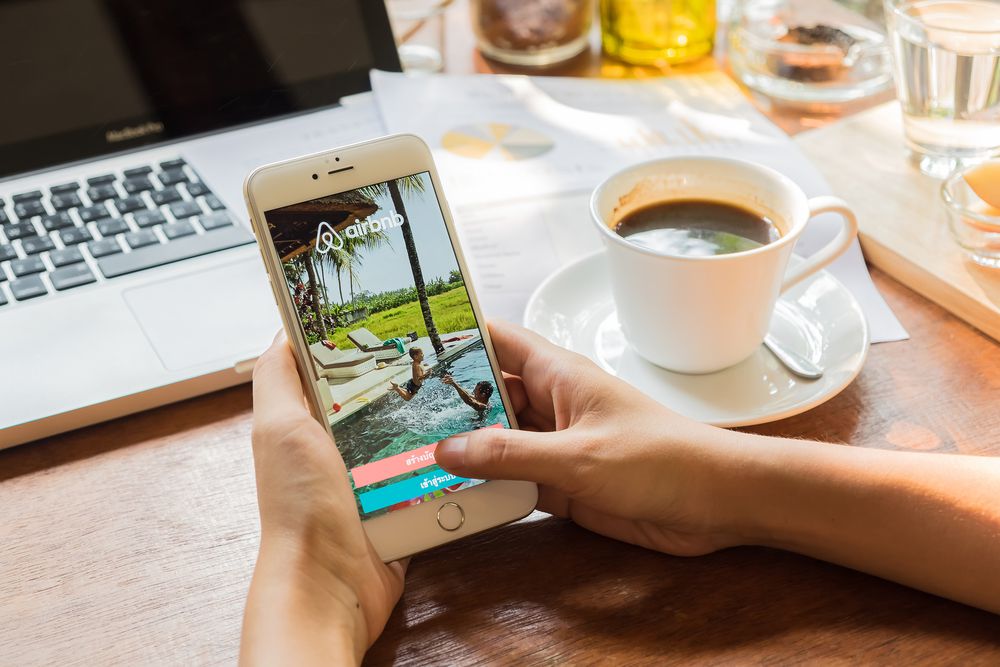 Have fun while stuck at home
While many of us are spending a lot more time at home these days and limiting our in-person interactions with others, that doesn't mean we can't have a little bit of fun. Whether you'd like to take a break from work or are not working at all during the coronavirus crisis, turn your downtime into a time to remember — without the stress and expense of traveling. Here are 25 ideas for staycationing either at home or close to home.
Editor's Note: As state and local governments enact guidelines for reopening businesses and public places, be sure to research what is and isn't allowed. Use your best judgment. You can find the latest information about how to protect yourself and others from COVID-19 on the Centers for Disease Control and Prevention (CDC)  or the World Health Organization (WHO) websites.
1. Take a fancy picnic for a day in the park
Food always tastes better when you eat it al fresco. Pack a cooler with your favorite vacation treats and a special beverage (or two), then find a grassy spot in the shade to throw a blanket down and feast in the fresh air. Don't forget the badminton net and the hammock to make it an all-day affair.
Related: 11 creative ways to get essential goods & groceries during the pandemic
2. Take a road trip
Sometimes it's not the destination, but the experience of getting there that's the fun part. Pack your favorite car snacks, make a playlist of your favorite road trip tunes, fill up the gas tank, open the windows or sunroof, and get as lost as you can on sleepy highways. Singing at the top of your lungs while driving is optional, but recommended.
3. Organize a scavenger hunt
Scavenger hunts are fun for both kids and adults, and taking the time to notice the items on your list is a rewarding way to venture out of your daily routine. Your daylong hunt can be for items in nature (butterflies, flowers and birds, oh my!), landmarks around your city or any other theme you come up with. Invite your friends to play along and share photos of what they've found with each other.
4. Give yourself some love with a spa day
You don't have to go to an expensive resort or nail salon to truly pamper yourself. Get the spa experience in the comfort of your own home with a facial, aromatherapy, crazy nail polish, hand massage, leisurely bath — you get the idea. Here are some great ideas for homemade spa treatments, and don't forget the plush bathrobe, soothing music and flickering candles.
5. Practice random acts of gardening
Just like in 1919, folks around the world are planting victory gardens. Not only does gardening result in more fresh and healthy food, it also releases serotonin in your brain and is a great way to forget about the news and the bills. Spend a couple days devoted to building a new garden or tending to an existing one. And even if you don't have a green thumb, you can throw seed bombs into your neighbors' yards, public parks and green spaces to put more beauty into the world.
6. Make & appreciate art
You don't have to be an experienced artist to unlock your creativity and make something beautiful. Get out your paint brushes and channel your inner Bob Ross. There are plenty of online classes available these days, but you could also opt for spending the day brightening up your neighborhood with sidewalk chalk. 
Need some inspiration? A lot of the world's great museums have virtual tours online so you can see the art even if you can't be there in person.
7. Learn some new dishes and have a virtual cooking challenge
Sourdough starters are bubbling up everywhere lately as people turn to baking to relieve stress and feed their families (and reduce grocery runs). Learning to make a delicious dish from a pro is a win-win: You gain some culinary knowledge and you get to eat it after. There's a staggering variety of cooking classes available online, from gnocchi and paella to cakes and curry. 
Invite your friends to take a series of classes that delve into the flavors and techniques of a regional cuisine, then when you "graduate," cook your favorite dishes together — virtually, of course.
8. Plan a themed dinner party
Speaking of delicious dishes, we all could use a break from our coronavirus eating habits. It's time to try something new. Explore a local takeout option you've never tried before. (Bonus points if the menu item you order is one you can't pronounce.) Then build a themed party around it, with music and decorations that celebrate the culture the food came from. After dinner consider a spontaneous dance party.
9. Rent a boat
The world looks, smells and sounds different when on the water, so why not self isolate with the family on the open water by renting a boat for a few days? 
If that's not an option financially, and you live near a lake, river, or ocean (lucky you!), row yourself away in a canoe or a kayak for the day. Combine that with a little fishing and/or a picnic to embrace all things outdoorsy. 
Here are some guidelines for social distancing while boating.
10. Tackle a big improvement project
Remember those raised beds you've always wanted, or that treehouse your kids have been begging for? Now's the time to get out the power tools and make it happen. Or, you can opt for giving your house a "curb-appeal" makeover by painting your front door a cheerful color, planting a new flower bed and replacing your mailbox. Here's a list of backyard improvement projects to get your creative juices flowing.
11. Create a music video
Get out your instruments (real or imagined) and your best rock star wig and create a music video. There are plenty of apps you can use to edit, such as TikTok, Triller or MuStar, and if you can't carry a tune, lip-syncing is always encouraged.
12. Plan a TV theme night
Fully embrace the opportunity to binge-watch your favorite show. Indulge in a four-course Italian feast while watching old episodes of the Sopranos (one night manicotti, the next night pizza). Or a menu made up of only orange food would pair nicely with Orange Is the New Black. Bonus points if you wear a prison jumpsuit.
13. Go camping in your backyard
Pitching a tent in your backyard brings together the best of two worlds: the magic of drifting off while the crickets chirp and easy access to indoor plumbing in the middle of the night. Build a fire, make s'mores, tell ghost stories, read by flashlight, look at the moon.
14. Host a virtual game night
Playing board games with a gaggle of your friends may not be an option right now, but you can always take it online. Set up a video conferencing call and play a game together. Classic games like Monopoly, Clue, The Game of Life and Scrabble all have online versions. Here's a list of more recent games you can play online with friends and family (including Cards Against Humanity). Don't forget the snacks!
15. Stargaze
Stay up late (or wake up super early) and look up at the stars. You may need to drive a bit out of town if it doesn't get dark enough where you live. Learn or brush up on some constellations (there are multiple apps that can help) and soak up the beauty of space. If you do this for a few days in a row you may be surprised just how much the night sky can change from day to day.
16. Explore a new neighborhood
Sometimes the unfamiliar and exotic can be closer than we think. Now's the time to make an adventure out of your own city. Drive (or bike or walk) to a neighborhood you're not familiar with, and explore its character, noting the architecture, restaurants, green spaces and mask fashions of your new-to-you neighbors.
17. Play in the water
Whether you have kids you need to entertain or you're a kid at heart yourself, there's nothing like playing in the water on a hot day. And although pools and splash pads are off-limits right now, you can set up some fun right in your own backyard. Buy a giant water slide (or rent one), fill up the kiddie pool and turn on the sprinklers. Here's a great list of water games.
18. Get silly at a slumber party
Return to this beloved childhood rite of passage and make it last all day and night. Spend all day in your pajamas, watch movies (Pajama Party starring Annette Funicello or the original Grease are good choices). Build a pillow fort, play Truth or Dare, make pancakes for dinner, eat cheesy poofs for dessert and finally, get in your sleeping bag on the living room floor and try not to fall asleep.
19. Make your own fitness course
If you can't go to the gym, you can make your own at home! Better yet, you can make it more fun. Get creative and make several fitness stations in your home or outside. Think hula hooping, jump ropes, lunges or short-distance sprints. Make it competitive by timing each participant or simply try to get through the whole course without collapsing.
20. Organize a no-contact sports tournament
Croquet, anyone? Just because your spring sports league got cancelled doesn't mean you can't enjoy some friendly competition outside. Bocce, cornhole, badminton, ping pong — even giant, Jenga-esque block games — can help while away the day with the family. After the tournament, enjoy a backyard barbecue or make-your-own banana splits.
21. Take a virtual trip around the world
Got an itch to travel? This is the perfect time to explore new ways to see the world through virtual tours — no passports or security lines required. You can take a virtual dog sled ride in Alaska, tour Ireland while drinking your fave Irish stout or check out places on your bucket list like the Taj Mahal and Machu Picchu. Plan a menu around the region you've just explored so you can eat like the locals.
22. Do some crazy science experiments
Become a scientist for a day (and wow your kids or partner while you're at it). This list includes a bunch of ideas for experiments you can use from everyday household items, such as a tornado in a bottle, homemade slime and something called a "pasta rocket."
23. Learn to play a new instrument
Thanks to Fender Play, you can get three months of free lessons to learn how to play acoustic or electric guitar, bass or ukulele. Gibson is also offering free guitar lessons through the Amped app. If those instruments aren't your jam, do a search on Youtube for instructional videos. Set a schedule for your lessons and practice, practice, practice!
24. Book a local Airbnb
Book a couple nights in a unique Airbnb in your area (a yurt, a treehouse, a vintage trailer, a teepee) to get a dramatic change of scenery. Or simply find one with a pool or hot tub (or other amenity you may not have at home) and pretend you're in the exotic location of your choice. Airbnb has issued a new cleaning protocol for hosts beginning in May, so ask your host about it before you book.
25. Go on a screens- and news-free retreat
Give yourself a break from the media by eliminating all contact with the outside world. No Internet, deliveries or TV. Spend your staycation reading, walking, meditating, cooking, gardening and staying present with your partner, your family or yourself.
This article was produced and syndicated by MediaFeed.org.
25. Go on a screens- and news-free retreat
Give yourself a break from the media by eliminating all contact with the outside world. No Internet, deliveries or TV. Spend your staycation reading, walking, meditating, cooking, gardening and staying present with your partner, your family or yourself.
More ways to entertain yourself:
The most famous person born in every year of the 20th century
75 weird facts you may not believe are true
This article was produced and syndicated by MediaFeed.org.
Source: Read Full Article