Apple Leisure Group (ALG) is working with its new parent company, Hyatt Hotels Corp., to grow its community along with its portfolio, with plans to start with its diversity, equity and inclusion (DEI) initiatives. Tours senior editor Nicole Edenedo sat down with ALG Vacations group president Ray Snisky at the 2022 ALG Ascend conference in Cancun to talk about how the company is working toward inclusivity and what they've learned in the process.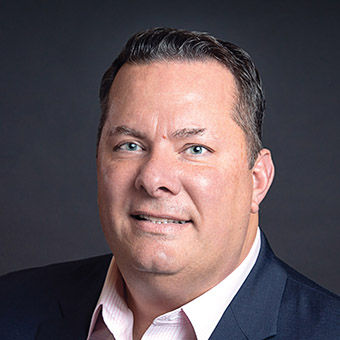 Q: How is ALG working toward a more diverse, inclusive and equitable environment?
A: There's nothing more painful than someone feeling like they're not included. So for us, the most important thing is to make sure that our colleagues and how we're facing the consumer is extremely inclusive. One of the things we have to do is really look at re-engineering how we do business. If you look at our company on paper, we're extremely diverse; we have very high levels of Latino and Hispanic people, because of where our hotels are. But we really are not where we need to be in the African American community or the Asian community.
Q: How do you plan to reach more people of color and bring them into ALG's fold?
A: We have to do something different in how we're sourcing. Sometimes folks in the African American community aren't made aware of a career in travel and so it's not part of their consideration set. I think we have to look at historically Black colleges and universities. I think we're going to learn a lot from Hyatt because they've been down this path before.
Q: How does the relationship with Hyatt factor into ALG broadening its DEI efforts?
A: One of the things I'm most thrilled about is that Hyatt has a very mature program. They've made steps, they've been able to change the shape of their company, and [Hyatt senior vice president of diversity equity and inclusion] Tyronne Stoudemire is leading the way for Hyatt. So we'll be educated on how they went down that path. It's an enormous priority for us.
Visit Travel Weekly's Race & Diversity page.
Q: What have you learned, about yourself or the company, in pursuit of broadening ALG's DEI efforts and working to bring more diverse groups into the company's network?
A: I think that what people don't realize is that when you're trying to make a company more diverse and more inclusive, it doesn't just affect [minority communities]. Everyone sees it, everyone sees you care. Everyone sees you're going to find the right talent. We're going to find different people who can add to the intellectual capital of our company. So the more diverse we come to be, the stronger we become. Sometimes people have this misconception, like we're just doing it for this one group. No, we're doing it to be the best reflection of the world. And that's what gets us so inspired, and it certainly inspires me.
Q: You've said during the Ascend conference that you want the company to focus on something beyond numbers and growth and that the focus is on how others are treated. Can you discuss what your plans and goals are there?
A: We've got the numbers and the volume and the profit, all that stuff cooking, but I want to transition away from that to being a company that really cares. So now our focus is really going to be about us embracing care and embracing kindness. If you can be the biggest in your space, and the kindest and the most caring, that's a really tough equation for everyone to catch up to. I think it's something that will be a sustainable advantage for us for years to come. 
Source: Read Full Article