According to a recent survey commissioned by ValuePenguin (a LendingTree company), about 48 percent of Americans were forced to cancel their summer travel plans this year because of COVID-19.
Of those, 46 percent lost money on associated cancellation fees and nonrefundable deposits, averaging almost $855 per person among the survey group. Most of those losses came from airline tickets (59 percent) and hotel room reservations (44 percent).
Of those who canceled Airbnb bookings, 22 percent forfeited nonrefundable fees. Other losses were related to tours or activities (25 percent) and cruise deposits (21 percent), and eleven percent forfeited miscellaneous travel-related expenses.
The study also indicated that consumers' attitudes about travel have been permanently affected by the pandemic. Only fifteen percent reported feeling more positive toward the industry, while 43 percent of respondents said that they now harbor more negative sentiments about the travel industry and foresee altering their behavior as a result. For instance, 55 percent said they're less likely to take a cruise post-pandemic, and 52 percent admitted to feeling more fearful about traveling overseas.
One in six Americans also indicated that they plan to wait a full year after the crisis abates before traveling again. Additionally, 35 percent said they anticipate waiting more than six months, but less than a year, to resume travel; while 29 percent said they'd willingly travel in under six months post-COVID-19 and 20 percent were still undecided.
While health-and-safety worries will no doubt linger once it's safe to travel again, financial concerns are also likely to be top-of-mind for consumers even after the coronavirus threat has passed. Of those surveyed, 20 percent said they're reallocating their vacation savings toward other expenses amid the current economic upheaval, though 27 reported contributing to their vacation funds as usual.
GALLERY: World-class hotel room views to inspire you from home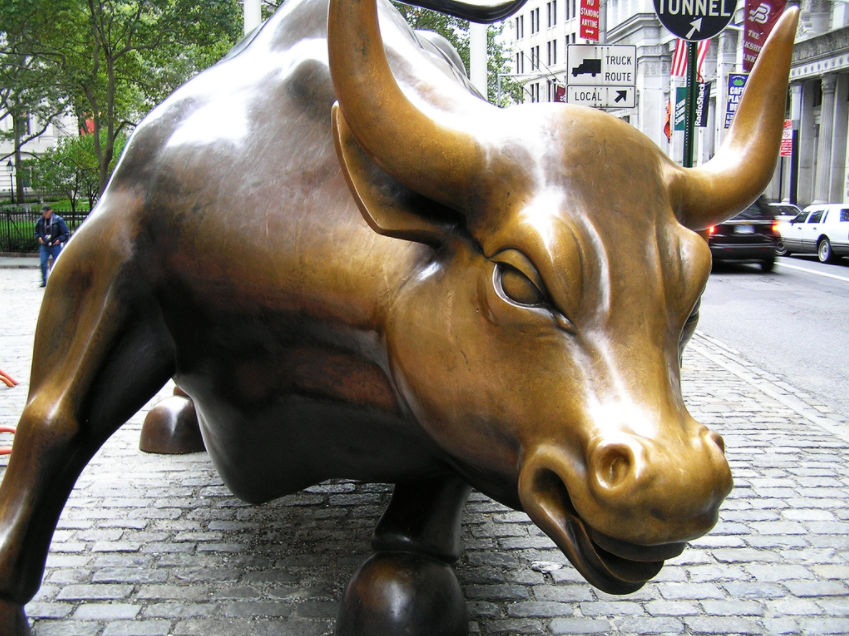 Change Your Scenery
With the coronavirus (COVID-19) pandemic forcing travelers to stay home and put their plans on hold, for now, many of us are daydreaming about our next trip. Here are some extraordinary hotel room views to fuel your wanderlust from home.
Ashford Castle, Ireland
The nearly 800-year-old Ashford Castle in Mayo, Ireland offers an array of stellar views from its more than 80 rooms, suites and private accommodations, including 350 acres of stunning estate and the scenic Lough Corrib.
The Lodge at Ashford Castle, Ireland
Ashford Castle's sister property, The Lodge at Ashford Castle, also offers amazing land and water views from a more contemporary manor house exuding country house charm.
Bushmans Kloof, South Africa
South Africa's Bushmans Kloof Wilderness Reserve & Wellness Retreat features a plethora of beautiful African landscapes such as open plains, eye-popping sandstone formations and ancient bush art sites dating back thousands of years.
The Oyster Box, South Africa
Situated on the Umhlanga beachfront overlooking the Indian Ocean, The Oyster Box in Durban, South Africa wows with sensational views from its 86 rooms. In addition to the ocean, golden beaches, the historic red and white lighthouse and even dolphins (sometimes) are visible.
Ka'anapali Beach Hotel, Hawaii
This oceanfront hotel prides itself on being Hawaii's Most Hawaiian Hotel and is located on Maui's world-famous Ka'anapali Beach in Lahaina so guests here are rewarded with gorgeous ocean views as well as inviting tropical Hawaiian gardens.
The Cosmopolitan of Las Vegas
The always-entertaining and foodie-friendly Cosmopolitan of Las Vegas boasts unparalleled views of one of the world's most coveted destinations in Sin City, from the iconic Las Vegas Strip to the mesmerizing Fountains of Bellagio.
The Twelve Apostles Hotel and Spa, South Africa
The only hotel located inside of Cape Town's Table Mountain National Park, The Twelve Apostles Hotel and Spa overlooks the Atlantic Ocean boasts uninterrupted views of awe-inspiring Table Mountain from nearly every room.
Hotel d'Angleterre, Switzerland
Geneva, Switzerland's Hotel d'Angleterre is ideally located on the edge of Lake Leman, treating lucky guests to tremendous views of the famous Jet d'Eau fountain and Mont Blanc lakeside promenade.
The Old Government House, Guernsey
The historic Old Government House is the only five-star hotel located on the English Channel island of Guernsey, providing it glorious panoramic sea views from the hill in the heart of St Peter Port.
Beloved Playa Mujeres, Mexico
Located on a remote white sand beach overlooking Isla Mujeres, Beloved Playa Mujeres features incredible views that guests can enjoy from a variety of romantic suites, including the Ocean View Terrace Suite equipped with a private plunge pool.
Zadun, a Ritz-Carlton Reserve, Mexico
Elsewhere in Mexico, the suites and villas at Zadun, a Ritz-Carlton Reserve in Los Cabos overlook the Sea of Cortez, meaning guests enjoy splendid ocean views enhanced by convenient sliding glass doors and spacious terraces.
 
Still, depending upon how long lockdown lasts, cabin fever may yet spur many U.S. citizens to book a vacation once the threat has passed. Of those that participated in the survey, 25 percent—particularly Millennials (34 percent), Gen Xers (32 percent), parents of children under eighteen (42 percent) and six-figure earners (41 percent)—said that they intend to take a "celebratory trip" once COVID-19 comes under control.
Proceeding more cautiously than ever before, 40 percent of consumers said that they're more likely to purchase travel insurance policies when booking future travel. Although, eighteen percent said that the current global health crisis actually made them less inclined to consider insuring their future trips.
ValuePenguin commissioned Qualtrics to conduct a survey of 1,200 Americans, using a sample base that's proportionately representative of the overall population, which was fielded from April 3 through April 6, 2020.
WATCH: See what London's major sites look like under lockdown (provided by CNN)
Fiji wants to help you celebrate Earth Day
Nobody celebrates Earth Day quite like Fiji.


Travel + Leisure

These are your options when an airlines won't refund your cancelled flight
With Covid-19 everything is up in the air, so what do you do when an airline wants to give you a voucher instead of refunding your cancelled flight? Buzz60's Maria Mercedes Galuppo has the story.


Buzz60

Earn frequent flyer miles during COVID-19 without flying
Has COVID-19 halted your travel and stunted the growth of your frequent flyer mile account? Here's how to keep earning miles without getting on an airplane. Buzz60's TC Newman has more.


Buzz60


Source: Read Full Article