DALLAS —  Southwest Airlines expects to have completed WiFi upgrades on nearly half of its approximately 750 aircraft by the end of January.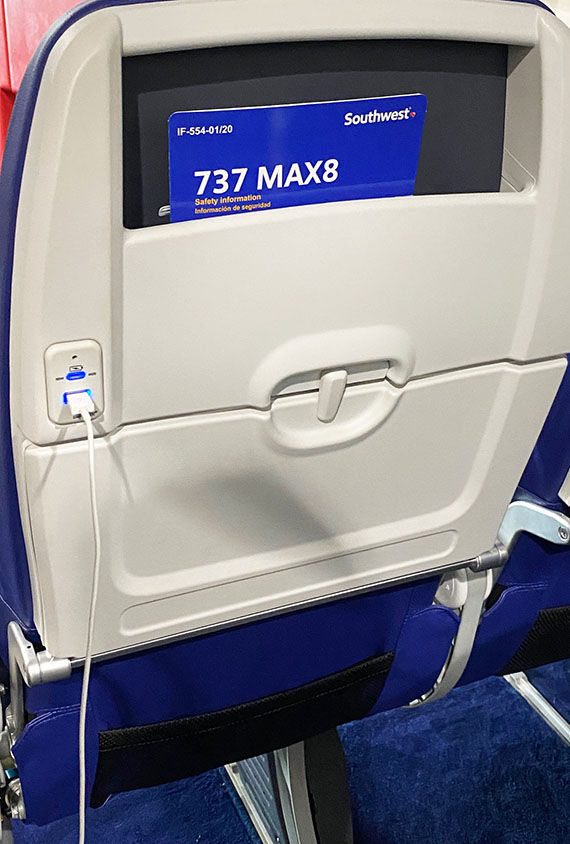 Thus far, 260 aircraft have received the hardware upgrade, vice president of customer experience and engagement Tony Roach said at Southwest's Media Day on Wednesday. The new equipment, provided by the carrier's longstanding vendor Anuvu, is capable of delivering 10 times the speed of older generation Southwest WiFi. 
Roach said that so far the upgrades are living up to expectations. Latency is down and customer satisfaction survey scores are up. 
"Looking at the data coming through in latency, it's all signs go that it can sustain a lot more bandwidth," he said. 
Southwest anticipates completing the WiFi upgrade on its existing fleet by the end of next June. 
In addition, newly delivered planes beginning early next year will be equipped with high-speed WiFi from a second vendor, Viasat.  
Roach said the carrier doesn't have plans at this point to change its current price of $8 per day for WiFi. But he noted that Southwest is aware of a trendline toward making WiFi free. 
JetBlue has long offered free WiFi. Hawaiian will partner with SpaceX's Starlink satellite service to provide free WiFi to all of its transoceanic flyers, with implementation beginning in 2023. In addition, Delta CEO Ed Bastian has expressed his desire to offer free WiFi across the carrier's aircraft. Delta has already held exploratory tests with Starlink.
Roach said one reason for Southwest's current upgrades is wanting a system with enough bandwidth to handle expanded usage that would result from making WiFi free.  
The WiFi improvements are part of a broader investment of more than $2 billion in customer experience that Southwest announced in May. Other improvements include plans to install USB A and USB C power ports on every seat and to expand overhead bin space.
Source: Read Full Article