Contour Airlines has found an innovative way to overcome the pilot shortage so that it can expand its route network to small markets. 
Now, megaregional carrier SkyWest is hoping to mimic that approach in order to continue flying many of the 29 federally subsidized Essential Air Service (EAS) routes it operates in conjunction with United Airlines, which it had previously intended to exit. 
But the solution, which involves flying routes as a public charter operator rather than as a certified scheduled air carrier, has drawn objections from the powerful Air Line Pilots Association (ALPA) union. 
The FAA administers the EAS program in order to help connect small communities to the commercial aviation network. The program subsidizes routes that airlines would otherwise stay away from because they aren't profitable enough. 
Contour is growing into EAS markets even as the U.S. pilot shortage has caused United, Delta and American, in combination with regional airline partners like SkyWest, to speed up plans to pull back on small-community flying.
For example, Contour began flying EAS service to Philadelphia from Plattsburgh and Ogdensburg, N.Y., on July 1, replacing the United Express service that SkyWest had previously operated from those communities to Washington Dulles. Through an interline agreement with American, Contour's customers can then continue on to destinations beyond Philadelphia. 
Those services bring to 10 the number of federally subsidized routes Contour is flying. All of the routes are operated on aircraft equipped with 30 seats, which is the maximum number allowed for airlines flying under approval as a public charter operator.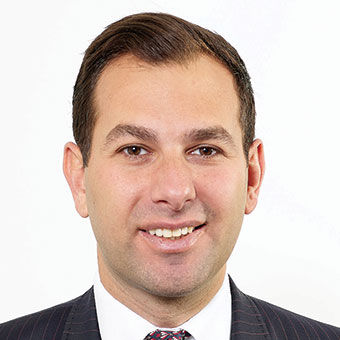 Contour is also vying for seven more EAS contracts, said CEO Matt Chaifetz. If awarded, the carrier would be flying nearly triple the six subsidized small-community services it offered as recently as September. 
But by operating under certification for a public charter carrier, Contour co-pilots are not required to have 1,500 hours of flight time, as is the requirement for airlines operating as a scheduled air carrier under FAA rules. Instead, pilots can start with as few as 250 hours, though Chaifetz said that most Contour first officers start with between 500 and 800 hours of flying experience. Captains on the public charter flights are still required to have at least 1,500 hours in the cockpit. 
In addition, the mandatory retirement age of 65, to which pilots working for traditional airlines are subject, does not apply to public charters. 
The ability to pull from a pool of pilots who are unable to fly for scheduled carriers "really just looks at the laws of supply and demand," Chaifetz said.
SkyWest aims to form charter subsidiary
SkyWest is clearly paying attention. 
Last February, the carrier requested permission to pull out of 29 EAS routes it operates under the United Express livery. With U.S. regional airlines facing an acute pilot shortage, the move was apparently geared toward enabling SkyWest to focus on its more lucrative United codeshare routes. 
But in June, SkyWest requested federal approval for a subsidiary called SkyWest Charter to operate as a public charter. SkyWest proposes lending 18 aircraft to the subsidiary for the operation of 25 routes by next April. 
The carrier would strip 20 seats out of those Bombardier CRJ200 aircraft, which are currently configured with 50 seats, to meet public charter requirements. Included in those 25 proposed routes are 18 EAS communities that SkyWest had wanted to exit. 
SkyWest did not respond to an inquiry for this story. But airline industry consultant Bob Mann of R.W. Mann & Co. said he doesn't believe the regional carrier would be able to operate public charter routes under the branding of mainline carriers, as all SkyWest flights currently do. Instead, the flights would have to be sold under SkyWest branding. 
Still, Mann said that in launching public charter services, SkyWest could address two problems: easing its own recruitment challenges and offering a more lucrative pathway for aspiring pilots to reach the crucial 1,500-hour threshold. 
"SkyWest is a quality operator. They've done a good job for decades in a tough business," Mann said. "I think they are looking for a creative way to solve a problem they have while enabling customers to use their service in tough markets."
ALPA, however, has let the DOT know that it opposes the plan, in large part because it would evade the 1,500-hour rule.
"SkyWest evidently believes it can rectify its staffing issues by reducing the level of safety on its flight decks through a loophole," ALPA wrote in a recent regulatory filing to the DOT.
Source: Read Full Article