American Airlines' removal of many discount fares from legacy GDSs early last month caused a commotion in the travel industry that is only now beginning to die down. 
But analysts say that the hullabaloo over American is distracting from the bigger picture, which is that as more airlines begin leaning heavily on NDC-enabled distribution technology, flight shopping is becoming more difficult for travel advisors.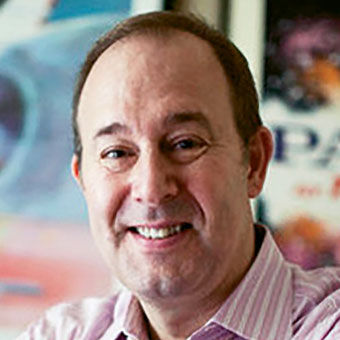 "Life has become far more complicated for travel agencies and the counselors who are using and working with this content, because they have to do a lot more work now with some airlines to find what may be the best fares," said Henry Harteveldt, founder of Atmosphere Research Group. 
Norm Rose, senior technology analyst for Phocuswright and president of Travel Tech Consulting, said that the increased complexity speaks to a more sweeping evolution that is occurring in airline distribution.
"To me the biggest change that has happened is the GDS is no longer the center of the world, and those who believe it is still the center of the world are going to be left behind," Rose said. 
Illustrative of the increasingly choppy waters that travel agents must now navigate to book air is the distinct approaches to NDC that the Big Four U.S. airlines are pursuing. 
American is the alpha of the party, having not only developed NDC capabilities that are now deployed in Sabre, Amadeus and Travelport but having also taken an aggressive posture by removing approximately 40% of its content from legacy, Edifact-supported GDSs. 
United is also an early NDC adopter, even if a less bellicose one. The carrier is currently live with NDC-enabled content in Amadeus and Sabre and is expected to go live in Travelport any day now. 
Unlike American, United hasn't removed traditional GDS fares. Still, through NDC, United is able to generate offers at the moment of a fare inquiry, a process called continuous pricing, that aren't supported in Edifact channels. As a result, agencies that aren't NDC-ready could miss out on the best deals. 
Delta is taking a sharply different approach. In a recent presentation, senior vice president of global sales Bob Somers and managing director of distribution strategy Jeff Lobl emphasized repeatedly that Delta sees NDC as the distribution technology of the future but not of the present. Until NDC matures, the executives said, Delta plans to work with TMCs and the travel advisor community within the traditional GDS framework. 
In lieu of NDC, the airline continues to work with the GDSs on tailoring agent desktop displays to better merchandise its full suite of offerings. Delta has also been a first mover in providing value-based booking payments to GDSs, as opposed to flat segment fees, as an incentive for improved merchandising of its higher-end products. 
Southwest, which only began offering full content to GDSs in 2020 and 2021, also isn't emphasizing NDC. Instead, Southwest's focus is on winning share within the traditional GDS environment, explained Cory Garner, a former NDC strategist at American who now runs Garner, a consulting firm.
In addition, with a business model that includes a single cabin class, no bag fees and no seat selection fees, the merchandising capabilities afforded by NDC don't offer as much value to Southwest as they do for its legacy rivals, said Atmosphere's Harteveldt.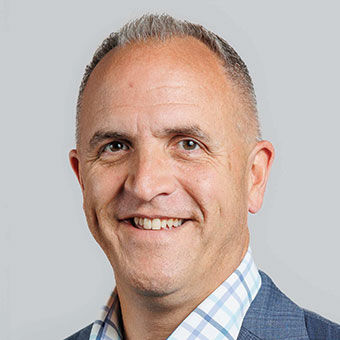 Garner said that the approach that each of the largest U.S. carriers is taking on NDC is in keeping with past behavior. Within the distribution realm, American, he said, has often been the lead disrupter over the past couple of decades. United, he said, has typically followed. And Delta, the U.S. industry leader in the corporate realm, has positioned itself as especially supportive of the agency and corporate travel communities.
"Delta is playing the relationship game. United and American are playing the technology game," said Garner. 
But he added that by not having the ability to generate continuous pricing offers through the GDSs, as American and United can do with NDC, Delta has a competitive disadvantage to overcome.
Plugging the gaps when fare shopping
In the meantime, with airlines increasingly pursuing their own approaches to NDC, the one-stop flight-shopping that GDS-dependent agencies have come to rely upon appears to be fading away. Garner said the next few years will be especially complex, as airlines bring on NDC faster than technology companies and some travel agencies can adapt, forcing TMCs to plug the gaps. 
For example, Air Canada recently announced a surcharge for non-NDC GDS bookings beginning June 14, but the carrier's NDC content will only be live in Amadeus at that time. To avoid that $20 to $30 surcharge and gain access to the Air Canada NDC content, agencies that use Travelport or Sabre will have to implement alternatives, such as using the Air Canada Connex desktop system. 
Garner also cited Concur, which has not yet enabled American's NDC content in GDSs. If Concur customers want access to American's NDC offerings, they can enable Concur's Select Access program, which facilitates an American NDC connection via the NDC aggregator Travelfusion. 
"That's what it looks like to plug gaps," Garner said.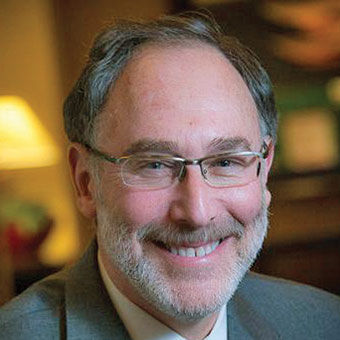 Phocuswright's Rose refers to this state of affairs, in which agencies must pick and choose when they use the GDS, as "fragment confusion."
Garner said the clear preference of large TMCs like American Express Global Business Travel, BCD Travel and CWT to do business through the GDSs ensures they will continue to play the largest role in indirect air distribution. Rose sees a less certain future, however.
Possibilities include the GDSs regaining control, fragment confusion becoming the status quo or new generation TMCs like AmTrav and Spotnana, which rely largely on direct connections, becoming dominant. 
"No one knows the future," Rose said. 
Source: Read Full Article