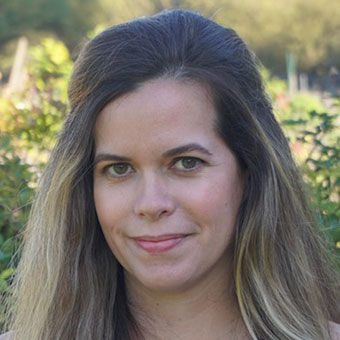 The family-owned and -operated tour company Hawaii WOW Tours debuted a unique gondola experience down Waikiki's Ala Wai Canal this year. Hawaii WOW Tours is the only company using the waterway as an attraction, and owners Eliot, Shawn and Shantel Kalmanson want the gondola tours to be a relaxing cruise for locals and visitors.
"It is not our intention to turn the unique beauty of Hawaii into another Venice, simply to provide a different kind of tour experience while immersing the senses with all the beauty and wonder that Hawaii has to offer from a perspective you cannot get anywhere else," said Shantel Kalmanson.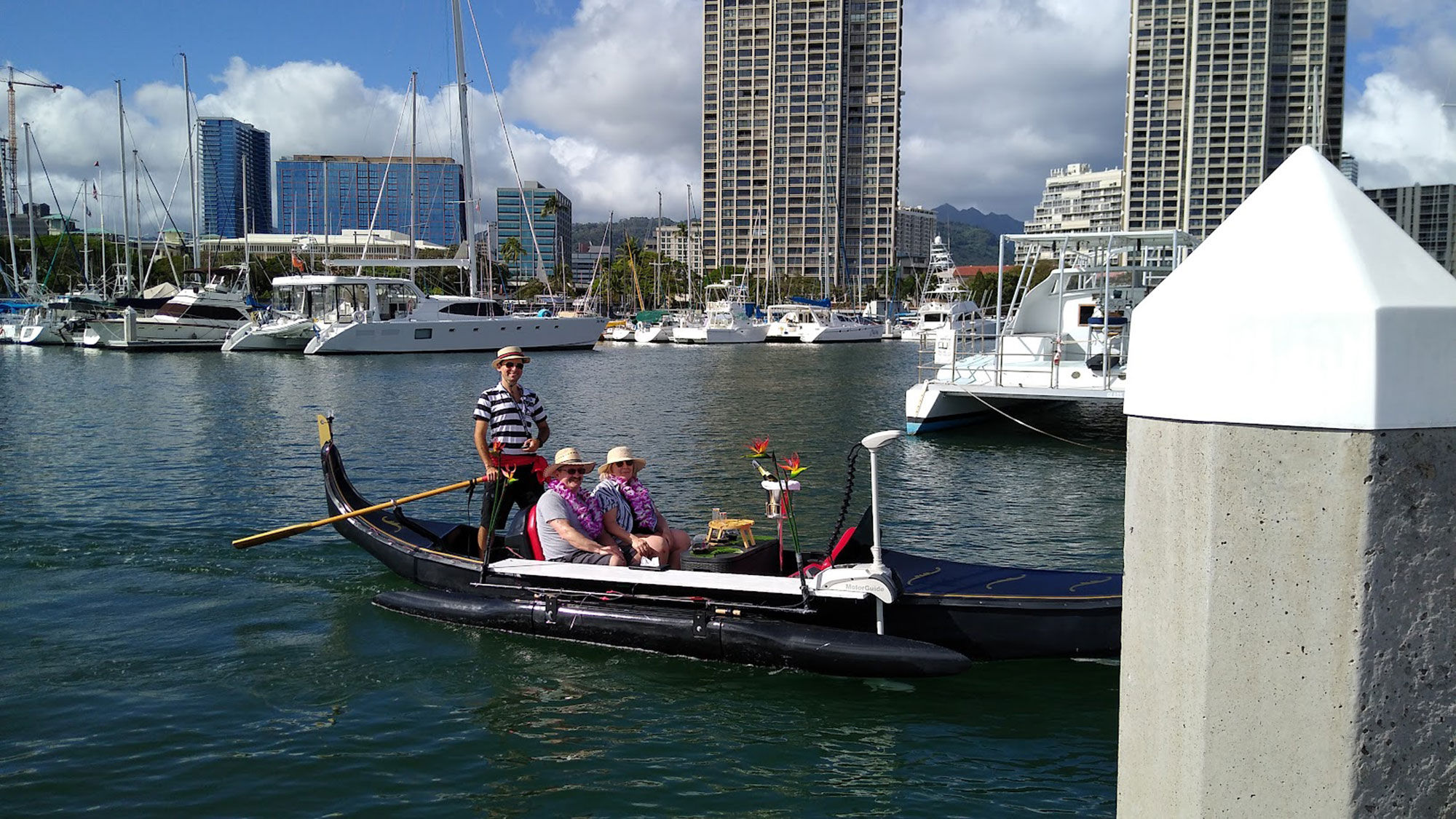 The gondola carries small groups of up to four passengers on the calm waters of the Ala Wai Canal, which the Kalmansons call Waikiki's "Grand Canal." Guests are greeted with a flower lei and are taken under three bridges. Complimentary bottled water, juice and an Italian pastry are provided. The gondolier has a music system and may sing some songs. Karaoke is also possible for interested guests.
The Kalmanson family moved to Oahu a few years ago after being regular visitors for several years. The motivation for moving was due to their parents' health, which they found to improve only when they traveled to the Islands. 
"Because Oahu has blessed our family with our parents' improved health, and due to the emotional, physical and economic impact of the recent pandemic, we as a family, in communication with locals and government offices, decided to find a way for us to do our part and help stimulate the local economy and create much-needed jobs," Kalmanson said.
The Ala Wai Canal has long held a reputation that it is polluted and dirty, and in 2006, a man died after falling into its water months after a sewage spill. 
But Kalmanson said that to think the canal is still polluted today is a common misconception. "Wastewater does not flow into the canal. It is a stormwater drain, not a wastewater drain," she said. 
"The last time there was wastewater in the canal was over 16 years ago when the city had a pipe burst, and it flowed into the canal as a temporary emergency measure," Kalmanson went on to explain. "Again, 16 years is a long time to still believe there are any remnants from that time period. To put people's minds at ease, millions of dollars were spent to dredge out the canal of all debris. The latest dredging occurred in 2020 and finished in 2021."
There is no odor and guests do not get wet or splashed on this tour, she added, but if there are still reservations, the trip can be altered to cruise around the harbor instead.  
"We truly just want to extend a great experience," Kalmanson said.
Source: Read Full Article