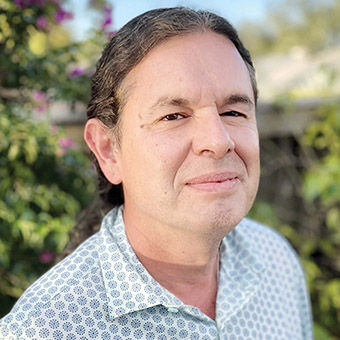 In its previous destination campaign, St. Kitts Tourism Authority wanted to highlight activities. In its most recent one, it wants to highlight vibes.
Last month, the tourism authority launched its campaign "Venture Deeper." Last year's "Awake Your Sense of Wander" campaign focused more on activities such as rainforest ziplining, catamaran sailing and riding the Scenic Railway. The new campaign offers less physical activities and more subdued visual imagery, with a focus on unspoiled territory, culture and farm-to-table cuisine.
"The new brand campaign celebrates discovery and curiosity as lifelong pursuits in travel and builds on the island's distinct characteristics while introducing elements of introspective self-discovery and intention," said Ellison "Tommy" Thompson, CEO of the St. Kitts Tourism Authority.
Compared with the previous campaign, the new aesthetic comes from the "island itself," Thompson said, including a color palette of soft, muted, earthy tones, including deep green and pastel pink inspired by St. Kitts' rainforest, beaches and its sunset views.
Target markets include New York City, Atlanta, Charlotte, and Miami. Placements include social media, television and online advertising and billboards and other signage.
This year, several countries have launched
new tourism campaigns, including Puerto Rico's "Live Boricua," Cayman
Islands' "Dream in Cayman," Bermuda's "Lost Yet Found," and U.S. Virgin
Islands' "Naturally in Rhythm."
Last season, from October 2021 to September 2022, St. Kitts (not counting Nevis) saw about 350,000 cruise passenger visitors and close to 76,000 air arrivals.
St. Kitts and Nevis dropped Covid-entry regulations in August, when travelers were not required to present a negative test or show proof of vaccination or quarantine on arrival. But because protocols were lifted during the slow months, the tourism authority has yet to determine visitor rebound until the winter season ends, Thompson said.
Airlines have either reactivated or increased frequency of trips to the island for the winter season. American Airlines will resume weekly Saturday flights from New York starting Nov. 5; seasonal twice daily flights from Miami start Dec. 15; and weekly Saturday flights from Charlotte start Dec. 3. United will resume weekly Saturday flights from Newark Liberty on Dec. 3.
"Our expectation is that we'll be seeing more heads in beds," Thompson said. St. Kitts has about 1,600 hotel rooms.
Thompson said the tourism authority is organizing trips for travel advisors to fly from San Juan to St. Kitts, as well as offering specialist programs and cash incentives for travel advisors to book St. Kitts. Travel advisors account for about 40% of St. Kitts bookings.
Source: Read Full Article