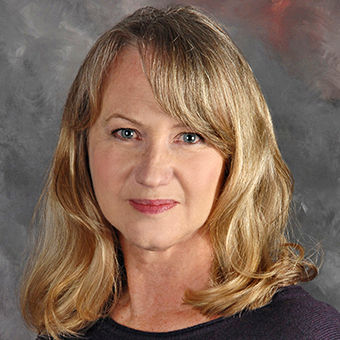 I once went for a walk through the streets of Paris with a tour guide who said she normally led groups of 20 or more first-time visitors on European grand tours — a few days in each destination and a focus on the highlights.
I would be hard-pressed to think of a more difficult job, except maybe kindergarten teacher, so I asked her why she stuck with it, versus, say, leading small affinity groups on fun, little niche tours.
"Don't you get tired of showing busloads of people the Eiffel Tower?" I asked.
What keeps her going, she explained, is that her groups, mostly newbies to the wonders of Europe, are so awestruck by the sights.
"I've seen grown men cry," she told me.
How do you explain that kind of devotion to a destination that some people have never seen but think they know, while others — and I put myself in this category — return to again and again?
Of course, some of it you can chalk up to the beauty of its cities and its countyside, its much-vaunted devotion to art, culture and cuisine and our shared — if sometimes a tiny bit fractious — history.
But France also deserves credit for not resting on its laurels, choosing instead to improve upon what a lot of us think was already pretty great.
So it comes as no surprise that the country spent much of the pandemic investing in new infrastructure — think hotels, attractions and access — designed to keep the destination fresh and relevant.
All this came with a price tag during a time of devastating drops in tourism revenue, but according to Anne-Laure Tuncer, director USA and regional coordinator, Americas at Atout France, "the French government during this whole period offered very strong support to the France travel industry through financial aid and other actions to help get through this pandemic and even to thrive."
Already, the efforts are paying off.
France has been among the three most in-demand European destinations for U.S. travelers this summer, according to ForwardKeys. Since the reopening of France to U.S. citizens and residents on June 9 through August there have been close to 250,000 arrivals from the U.S. 
These were mostly individual travelers, but for the fall Atout France reports seeing more groups, with strong bookings anticipated for 2022.
"We were pleasantly surprised by the spur-of-the-moment trips to Paris just to see the Christo-wrapped Arc de Triomphe," Tuncer said, referring to the temporary work by the late artist that has drawn worldwide attention.
What's new in attractions
In the world of attractions, the Louvre Lens — the first regional annex of the Louvre Museum in Paris — will celebrate its 10th anniversary all next year. To celebrate the Louvre Lens, accessible via TGV train from Paris, will showcase two major exhibits: "Rome" and "Hieroglyphics." 
Dijon will welcome the long-postponed Cite Internationale de la Gastronomie et du Vin on April 22. The venue will be the starting point of the region's wine route, which runs from Dijon to Macon.
More than half of the structures of the new 8.5-acre neighborhood will comprise repurposed and restored historical buildings and will feature a cooking school, new shops and restaurants, a four-star hotel and a cinema. 
Next June, Marseille will mark the opening of a replica of the underwater prehistoric cave known as the Grotte Cosquer at the Villa Mediterranee.
The actual cave, nearly 30,000 years old, is located near Cape Morgiou, between Cassis and Marseille, and features more than 500 cave paintings.
What's new in hospitality
Hotel news includes the Grand Hotel de la Poste, a five-star property set to open in early 2022 in the repurposed Grande Poste du Louvre, a historical post office that will continue to operate in part of the building.
The Maison Delano Paris, a new property by Katara Hospitality and Accor, is also poised to open next year. The hotel will feature 56 rooms and suites, a restaurant and a bar and will be located in the 8th arrondissement.
Recently opened, high-profile properties include the 72-room Cheval Blanc Paris, near the Marais and featuring a Dior Spa, and the 14-suite Airelles Hotel du Grand Controle in Versailles, with a spa, an Alain Ducasse restaurant and an indoor pool.
What's new in transportation
As to access, Air France will resume flights from Seattle to Paris on Nov. 8, and French Bee inaugurated service from Newark to Orly Airport July 15.
Finally, looking further into the future, Paris will host the 2024 summer Olympic Games.
Source: Read Full Article