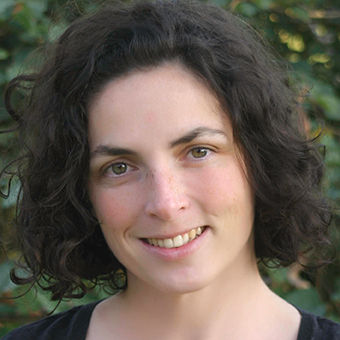 With increased air access to Africa and traveler confidence building steadily, Africa is expected to be a hot ticket for U.S. travelers in 2023. This presents incredible opportunities for travel advisors, Africa specialists say.
The opportunity lies in the fact that travelers to Africa are more welcoming of guidance than ever before.
"Prior to Covid, some travelers were requesting quotes for predetermined destinations and camps. They would then compare prices and often choose the lowest[-priced] operator," said Karen Zulauf of Deeper Africa. "They seemed to trust the internet more than someone with extensive experience in the area.  Travelers exploring safaris for 2023 seem to be much more open to receiving advice and guidance."
The knowledgeable specialist safari tour operator will play an important role in advising and helping travel advisors and their clients to plan the safari itinerary that best suits their expectations, said Jim Holden of Holden Safaris. He pointed out that with more information and choices to sift through when deciding on a safari, the assistance of a safari specialist is essential.
According to Holden, the most frequent prefix to most client questions is, "When or what is the best" and then fill in the blank, be it best time to safari, best destination to safari, best place to see a leopard, etc. "The answer is: consult a specialist safari tour operator rather than rely on hearsay or try to sort through all the contradictory information on social media," he said.
As travelers are more likely to turn to trusted travel advisors for 2023, it's important to be in-the-know when it comes to the most important trends to expect for the year ahead. Here's what thought leaders in Africa predict:
1. Short lead times: Probably not the news most travel advisors will want to hear, but last-minute bookings to Africa will continue to be rife in 2023, said Cindy Sheedy Walker, a consultant with Extraordinary, a collection of luxury hotels and lodges in Southern Africa. Travelers are feeling the urge for spontaneous adventure and discovery, added Craig Glatthaar, head of sales for the Americas at Wilderness Safaris. "In a post-pandemic era, the need for some adventure in life is a growing trend."
Onne Vegter, managing director at Wild Wings Safaris, has also seen a trend toward last-minute or "spontaneous" travel. This is unfortunate, he said, because availability during peak seasons can become limited many months in advance, particularly in destinations where the demand far exceeds supply. Vegter added that the "no deposit" concessions made during the pandemic have come to an end. Travelers are still hesitant to part with large sums of money long in advance, but suppliers understandably must insist on a reasonable deposit, usually ranging between 10% and 30%, to hold the rooms.
Opportunity for travel consultants? Travel advisors can encourage their clients to get out of the peak season where they will have greater value during the shoulder season periods with new experiences and fewer crowds, says Sherwin Banda, president of African Travel.
2. Taking responsible travel up a notch: In 2023, we'll see responsible travel in Africa reach completely new levels, according to safari specialists. Sandra Devoti, general manager at Giltedge, says meaningful travel is a huge trend for 2023 as travelers want to "give back" and have a meaningful vacation.
Travelers turn to Africa because it offers sustainable travel with ample opportunities to give back in meaningful ways, Banda agreed. "There has never been a stronger focus on sustainable travel in Africa given the severe impact of the global pandemic and the importance of wildlife conservation," he said. "Clients are seeking emerging destinations and more off-the-beaten-path destinations across the continent. They are yearning for life-changing experiences."
People are traveling far more consciously, said Lindy Rousseau, chief strategist at Singita. They are interested in authentic sustainability credentials and are looking at things like solar energy, food waste, plastic usage, water saving, ethical food sourcing, sustainable building materials and local employment.
Opportunity for travel consultants? Steer travelers to responsible companies that don't merely pay lip service to sustainability and conservation but to those companies that have a proven track record, said James Currie, the North American sales and new development manager at Great Plains.
3. Linger longer: People can and will linger longer in 2023 as they have more flexibility with virtual work options, according to Robert More, CEO at the More Family Collection.
Index Hotels CEO Craig Seaman concurred, saying we will see more individuals traveling on their own. But contrary to what is seen in Europe, where it will be the more mature market, in Africa we will see a younger profile (under age 35). "This will be driven by the 'work-from-anywhere' phenomena, which will allow this generation to enjoy longer lengths of stay," he said.
• Related: Work from anywhere? Africa says 'Work from here'
Travelers are requesting longer stays at safari lodges to enjoy the full experience of safari and the many additional activities now provided by many safari lodges, such as learning about the importance of conservation, Holden noted.
Opportunity for travel consultants? Widen the safari experience by including many previously regarded "back of house" activities that are an essential part of a safari lodges' existence, such as conservation of wildlife and the environment, said Holden.
Seaman adds it is important that travel consultants are realistic and mindful that Africa is a large and developing continent, and not all areas are easily accessible. "It often takes much longer to travel from A to B than Google Maps says, thus it is better to choose a 'base' hotel/luxury villa for your guest to explore from rather than to move hotels every day or two," he said.
4. Group travel in any shape and form: Although solo travel is an important trend for 2023, so is multigenerational travel and group travel. As Deeper Africa's Zulauf pointed out: "Before Covid, the trend was to individualize travel, but now people want to travel with others they care about."
"We see friends traveling together — guys, ladies and couples traveling together — to create memories. These groups will often have a common interest whether it's a sport, culinary, fauna or flora but what they are after most is memorable experiences," said  Seaman.
The result is an increase in demand for luxury serviced private residences, according to Index Hotels' Seaman.
"Groups traveling together want the luxury of a hotel, however the freedom of private accommodation where they can determine their own routine but still not have to worry about cleaning and cooking," he said.
Opportunity for travel consultants? Banda noted that clients want enhanced experiences and are interested in a la carte options, which cater to the various desires of their group so there is something for everyone. Travel advisors who have a group of 10-plus clients traveling together can book a new group.
Travel agents should look out for multiroom villas to cater for group travel. Both Tswalu and Natural Selection have already announced they will be incorporating multiroom villas into their new camps launching next summer.
5. A holistic experience: "We have entered a new travel landscape and not just a travel bubble," said Seaman. He said travel has become part of people's well-being and wellness journey since the pandemic has eased.
• Related: Is Africa a good choice for clients with disabilities?
Glatthaar of Wilderness Safaris agreed with Seaman, saying self-development will be a critically important element of the travel experience as travelers look to the future. "Pandemic-related events brought home the issues of self-care, mental resilience, and other inwardly focused exercises. People will look to travel as a way of investing in themselves."
Opportunity for travel consultants? After the uncertainty of the pandemic era, travelers want to travel with complete peace of mind.  So therefore consistent, reliable delivery of the travel experience, with every consideration for health and safety taken care of from start to finish, said Glatthaar.
Singita's Rousseau added travel consultants need to make it seamless and easy for guests to book. "Make sure guests feel cared for. Take time to connect the right guests with the right product," she said.
Source: Read Full Article