As most any parent will tell you, traveling with young children and packing light are two things that rarely go hand in hand.
But during a two-night family stay this summer at the Four Seasons Resort Maui at Wailea, the property supplied more than a few kid essentials that I could have easily left at home as well as plenty of extras that helped make our visit virtually stress-free.
That the Four Seasons Resort Maui rates high as a family-friendly hot spot didn't come as a total surprise. I had previously done some reporting on the luxury property's extensive children's programming, anchored by its complimentary Kids for All Seasons day camp and seasonal Four Seasons Maui Academy educational platform.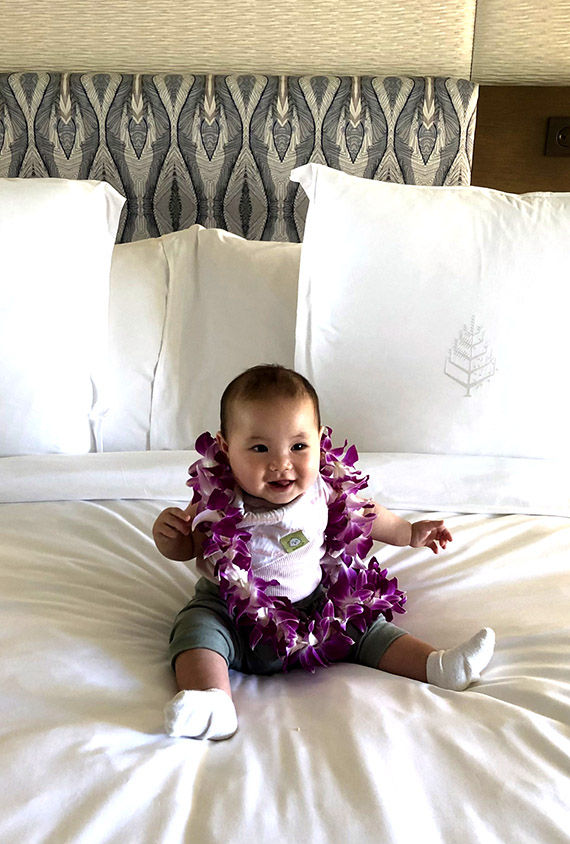 But with my two little ones still below those programs' 5-and-up age limit, I wasn't sure what amenities to expect when it came to catering to the youngest demographic. 
In true Four Seasons fashion, however, no family member, no matter how young, was left out of the five-star experience. 
Upon arrival, adults were greeted with leis, while the children were gifted carved wooden necklaces: one a turtle, the other a traditional Maui fishhook. 
In our room, where a crib stood at the ready, the kids had plenty of surprises to discover, from two stuffed stingrays to a pair of children's flip-flops and a bucket hat. In the closet hung an adorable toddler-size robe, and matching complimentary slippers — available in various kids' sizes — could be requested via in-room tablet.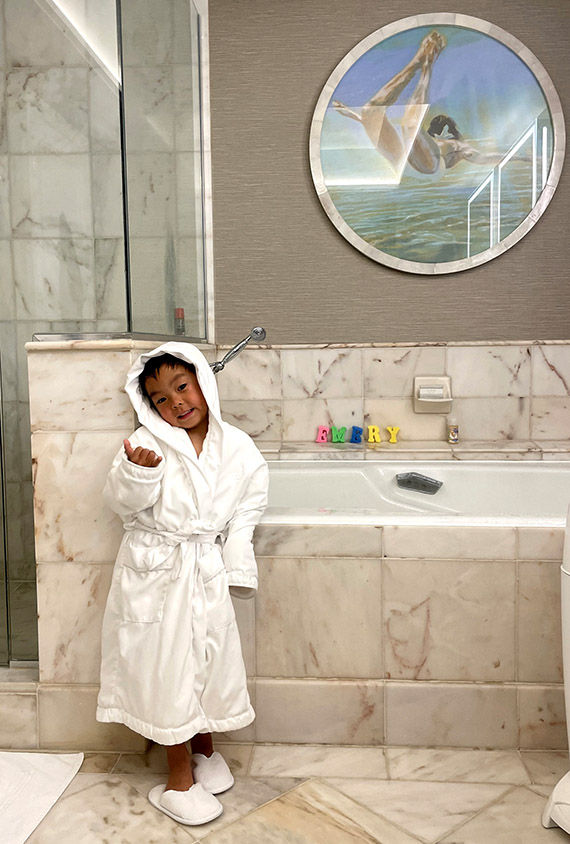 Near the bathtub, travel-size sets of kid and baby bath amenities were accompanied by colorful, letter-shaped sponges that spelled out each of their names. 
As for myself and my husband, practical touches like a stack of diapers and wipes as well as a Diaper Genie disposal pail in the bathroom were especially appreciated. 
Poolside slumber
We also soon discovered that the Four Seasons Resort Maui has solved the conundrum that is the midday vacation nap. After all, who wants to skip out on prime pool time in order to sit in a darkened bedroom while their baby sleeps the afternoon away?
During our two-night stay, my husband and I were saved from having to draw straws over afternoon nap duty, thanks to portable playpens that are available poolside upon request. Judging by the number of sleeping babies I saw each day napping poolside under the shade of one of the resort's numerous complimentary cabanas, it was a popular ask. 
Along with nap time, meal times can also be fraught for vacationing families.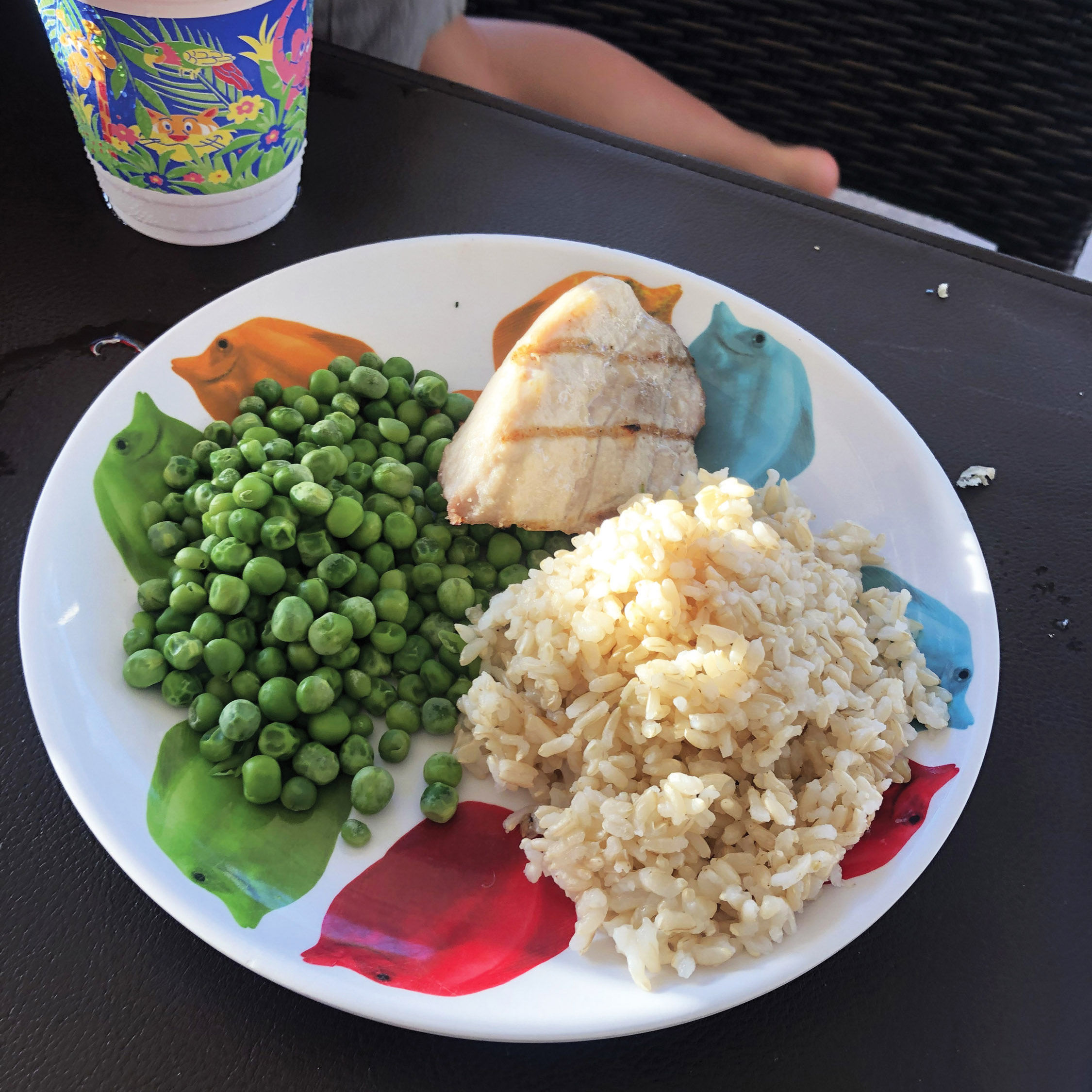 At the Four Seasons Resort Maui, however, we were impressed with the "keiki menu" options available across the property's dining venues.
While there were the usual kids' menu standards available, such as chicken nuggets, macaroni and cheese and fries, there were also smaller portions of more elevated fare, like grilled fish and roasted chicken breast. The fish, accompanied by peas and rice, received two enthusiastic thumbs up from my 4-year-old.
And while sunscreen is a must-have for all ages, it turns out I didn't need to lug my own giant bottle to the resort.
Sun (and reef) safety
As part of the Four Seasons Resort Maui's efforts to ensure guests use reef-safe, mineral sunscreen, the property has taken guesswork out of the equation, rolling out complimentary sunscreen stations across the property earlier this year.
The initiative, created in partnership with skin care brand Project Reef, was launched in response to the recent passage of Bill 135, which went into effect this October and prohibits the sale, distribution and use of nonmineral sunscreens in Maui County. (Research has shown that nonmineral sunscreens can have a negative impact on marine ecosystems.)
The stations, which are available beachside and poolside, feature pump dispensers stocked with Project Reef's mineral SPF 30 and SPF 50 sunscreens. For parents of particularly squirmy children with little patience for sunscreen application, the convenience is unparalleled.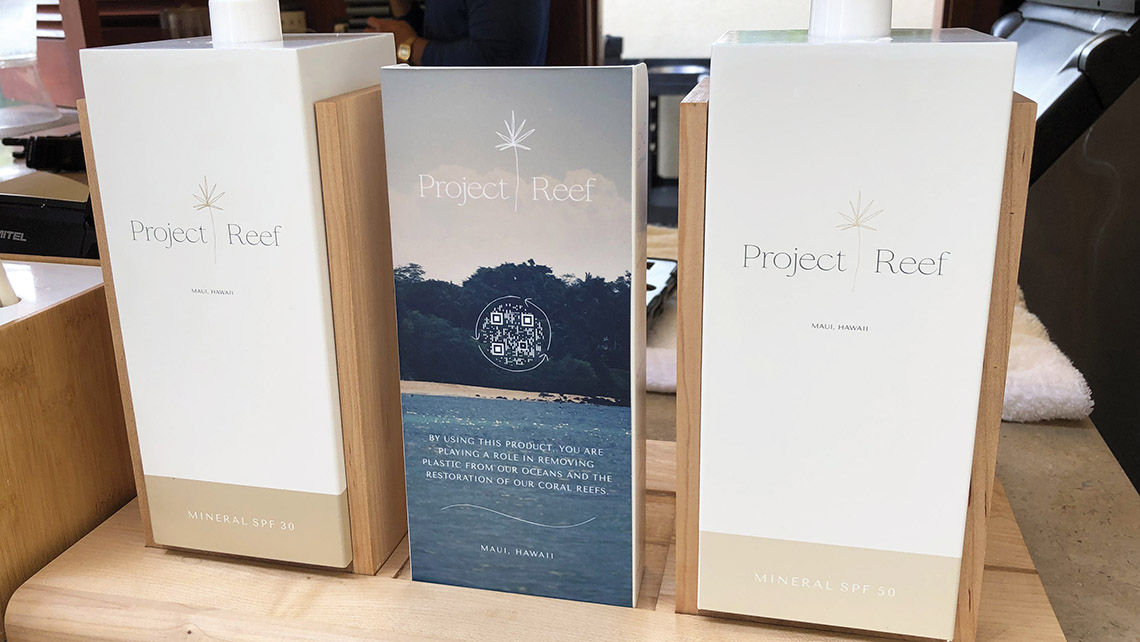 While we certainly felt we had availed ourselves of the bulk of the Four Seasons Resort Maui's family-friendly offerings during our stay, in reality we had barely scratched the surface. 
The list of kid-oriented complimentary amenities at the resort extends even further, with items like strollers, baby monitors, pop-up tents, bottle warmers, baby bathtubs, baby swings and even rocking chairs available upon request.
The only thing one has left to pack, it seems, is the baby. 
Source: Read Full Article