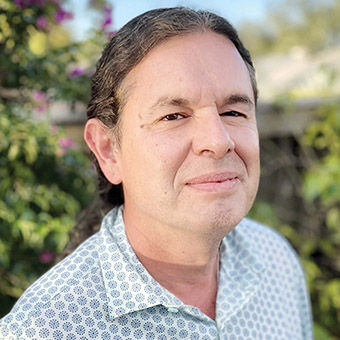 Puerto Rican cooking is primarily known for its use of plantains, beans, rice and cassava. Juan Jose Cuevas, the executive chef at San Juan's Condado Vanderbilt Hotel, says he is on a mission to make his native island known for more than just mofongo.
"Boricuan food is delicious, but for me, it's a little too heavy to eat every day," Cuevas said, referring to the cuisine's heartiness, which has its roots in a more labor-intensive time when many of the island's workers spent their days harvesting sugar cane, coffee or tobacco. "Now, more people go to the office with AC; it's a different life, so you can't eat like that every day. You'll feel it."
Speaking to me outside of his fine-dining restaurant 1919 at the Condado Vanderbilt, the Michelin-starred chef talked about the island's progression from hearty, rich foods to lighter fare that utilize more varied, locally sourced ingredients. The result is not just a fresher flavor but dishes with a wider-ranging palate.
Among the measures Cuevas takes to make his dishes
lighter are the increased use of fish and vegetables. He limits the use
of butter or oil or cream in his cooking unless it's absolutely needed,
replacing them with vegetable juices, fruit essences, light bouillons
and herbal vinaigrettes.
• Focus on Culinary Travel: The drinks are on us
Ingredient availability has improved greatly since Cuevas started his culinary career in the '90s. The norm at the time, he said, involved using lots of frozen and canned goods, something that did not sit well with him, especially seeing top chefs do it.
"I wasn't ready to use frozen lobster, so I packed up and left," said Cuevas, an honors graduate of the Culinary Institute of America. Once leaving Puerto Rico, Cuevas' ventures led him to stints at renowned restaurants including New York's Blue Hill Restaurant, Akelarre in San Sebastian, Spain, and the Ritz-Carlton in San Francisco.
"I took basic knowledge and memories from my upbringing and combined them with ideas and techniques from outside the island," Cuevas said.
In that time away he submersed himself not just into different cuisines but into seasonal cooking and organic farming, as well. He saw more variety of produce in other regions where he worked, so upon his return to the island in 2012 he met with farmers and
encouraged them to look beyond growing traditional crops. There was some initial skepticism, but many farmers eventually agreed, leading to some headway in produce variety.
Cuevas is now considered a leader in local sourcing and the farm-to-table movement in Puerto Rico, which imports some 80% of its food.
Maria was a game-changer
Hurricane Maria in 2017 was a wakeup call, wreaking havoc on the island's farms.One silver lining was that farmers increasingly diversified their crops in the hopes it would enable them to stay in business. The increased selection of products in turn resulted in more diverse dishes.
"Instead of having one type of calabaza [squash], now we have three or four," Cuevas said. Other items used more than the typical staples in Puerto Rican cuisine include heirloom beets, carrots and tomatoes as well as more types of kale, cabbage and mango, to name just a few.
"When you visit Puerto Rico, you have to have tostones, escabeche or mofongo, but we are a little more than that at this point in our lives," Cuevas said. "We are moving in the right direction as a food culture. My dream is that, one day, people will notice that more, and begin to see us as Mexico and Peru as a food destination."
Source: Read Full Article