PUNTA CANA, Dominican Republic — I wasn't expecting to be briefly transported to Nashville while visiting the all-inclusive Margaritaville Beach Resort Cap Cana in July.
But Tennessee-based artist Dawson Anderson did just that with his country music set during the Margaritaville Island Reserve Inclusive Collection's first Summer of Music event.
For Anderson, the outdoor performance was an opportunity to showcase his music to a new audience in a new setting. While on stage, he acknowledged that some of his songs, including a ballad that lamented both the end of a relationship and the fact that "there'll never be beaches in Oklahoma" would likely "hit a bit different" in an oceanside locale. 
And different it was. Armed with just his guitar, Anderson's country crooning was the polar opposite of the lively local Dominican band that had taken the stage just prior. 
The following night, I was able to catch another Nashville-based music act, an alternative pop group called Nightly, which performed at the resort's Punch Bar & Lounge. 
This musical eclecticism was by design: The Summer of Music series features a dynamic calendar of live performances from a mix of regional and international artists. 
The series kicked off at the Karisma Hotels & Resorts-owned and -operated Margaritaville in Cap Cana, Margaritaville Beach Resort Riviera Cancun and recently opened Margaritaville Beach Resort Riviera Maya properties earlier this summer. It is set to run through early September.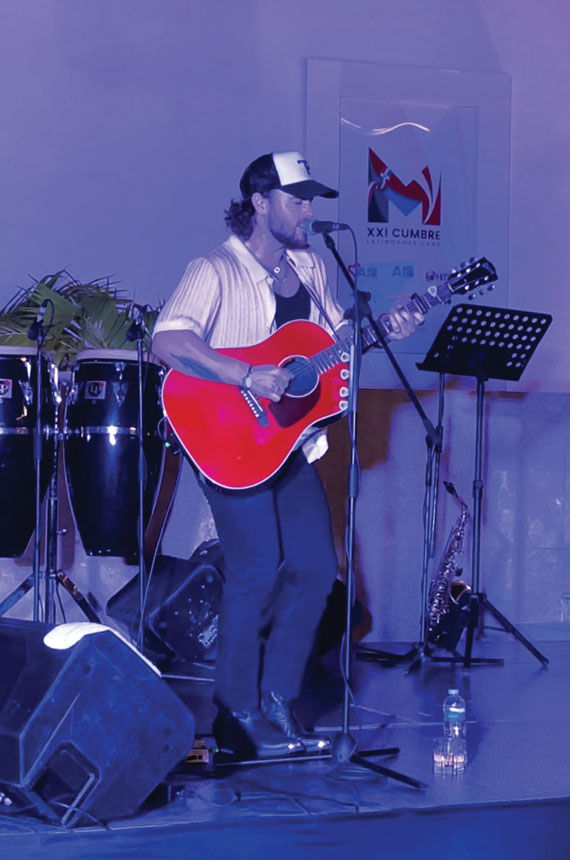 U.S. performers like Anderson and Nightly weren't booked solely for their musical chops, however. Both acts enjoy sizable followings on social media and posted content featuring the Margaritaville resort throughout their stay. 
Their followings on TikTok are especially robust: Anderson boasts more than 500,000 TikTok followers, while Nightly has close to 200,000. 
Madison Salyer, executive director of marketing and communications firm Alliance Connection, said the TikTok factor was a big part of these artists' overall appeal. Alliance helped spearhead efforts to find international talent for the Summer of Music series.
"We've seen a change in the past few years as influencers have evolved to become content creators rather than just social influencers," said Salyer. "We've seen them become really good at creating entertainment videos, and with TikTok, we're also seeing so many big artists find their start there. So we thought bringing in [artists like Anderson and Nightly] would be a perfect match, for both social exposure and programming."
Salyer added that the arrangement is modeled after typical influencer agreements — the artists/influencers get an all-expenses-paid trip in exchange for the social content — but in this case also includes a live performance.
For Margaritaville, the music partnerships are also designed to expose the brand, often associated with its founder, Jimmy Buffett, to a younger audience. 
"There's a lot of love for the Margaritaville brand among parents and grandparents who want to continue to pass that love of the brand down to younger demographics," Salyer said. "This is a way for us to target that new generation of traveler and make sure they see it in a new light."
The Summer of Music launch comes as many higher-end all-inclusives look to subvert guest expectations with enhanced entertainment, something travel advisors say is a welcome addition.  
"We all know about the Michael Jackson shows that have been going on for a decade, and the karaoke nights, which are fun, but that can't just be the entertainment anymore," said Lauren Doyle, president of North Carolina-based The Travel Mechanic, adding that she was recently impressed by a singer who performed during a recent visit to Mexico's Secrets Moxche Playa del Carmen. 
"The food and drink and other elements have really been elevated at so many midlevel-and-up all-inclusive properties, but the entertainment should be, too," said Doyle. "And I think bringing better content to these resorts is a huge piece of the puzzle."
Source: Read Full Article