Regent Seven Seas Cruises has tapped a founding member of the Faberge Heritage Council to serve as godmother of the Seven Seas Grandeur, which will sail with a one-of-a-kind Faberge egg onboard.
Sarah Faberge, who is the council's director of special projects and a great-granddaughter of famed Russian jeweler Peter Carl Faberge, will christen the ship on Dec. 10 in Miami before it sails on a three-night Caribbean christening cruise.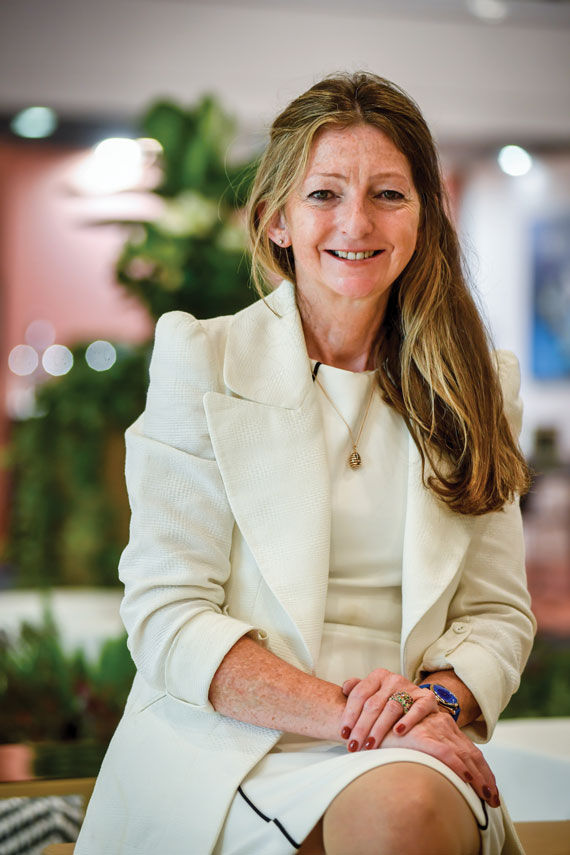 As part of the partnership between Regent and Faberge, the line commissioned the egg "Journey in Jewels," which will be the first of its kind to be kept permanently at sea.
• Related: Five new ships to keep an eye on this year
At the christening, Sarah Faberge will wear earrings and a ring specifically designed for the event; the pieces will be made of 18-karat white gold and feature blue guilloche enamel, white diamonds and pearls. The plan is to auction the jewelry in order to raise money for the Gemfields Foundation, a charity organization associated with Gemfields, the parent company of Faberge. The foundation supports community and conservation projects in Africa, including countries where Regent visits, such as Mozambique.
In addition to blessing the ship, Sarah Faberge will host a sailing called the Faberge Spotlight Voyage on the Grandeur on July 1, 2024. The cruise will include small group programs, access to unique shoreside tours, jeweled egg demonstrations, lectures and screenings. The sailing will span 10 days and depart from Rome (Civitavecchia) and cruise the Mediterranean.
• Related: Onboard spending keeps flowing
The christening will include entertainment from Emmy- and Tony Award-winning actress and singer Kristin Chenoweth, best known for her role in the Broadway musical "Wicked" and for on TV in "Glee" and "Pushing Daisies."
Source: Read Full Article