The first night out on the 18-passenger Kontiki Wayra was going to be rough.
Ocean currents and trade winds off Manta, Ecuador, aren't gentle on small boats. When our naturalist/guide and guest-wrangler Juan Carlos Naranjo passed around a plate of seasickness pills, you'd think he was handing out tabs of orange sunshine at a Grateful Dead concert.
Even the passengers with motion-sickness patches behind their ears grabbed one. It gave a new meaning to the term "yacht rock."
But any drawbacks to cruising on the Kontiki Wayra, which is owned and operated by Kontiki Expeditions, are more than offset by one-of-a-kind experiences in a country known to most Americans only (if at all) for the inland capital of Quito and the Galapagos Islands, 600 miles offshore.
Ecuador, a mountainous nation wedged between Colombia, Peru and Brazil, has more than 1,300 miles of largely untouristed coastline. Apart from the Wayra, there are few practical ways to explore the beaches, offshore islands, fishing villages and rainforests along Ecuador's Pacific edge.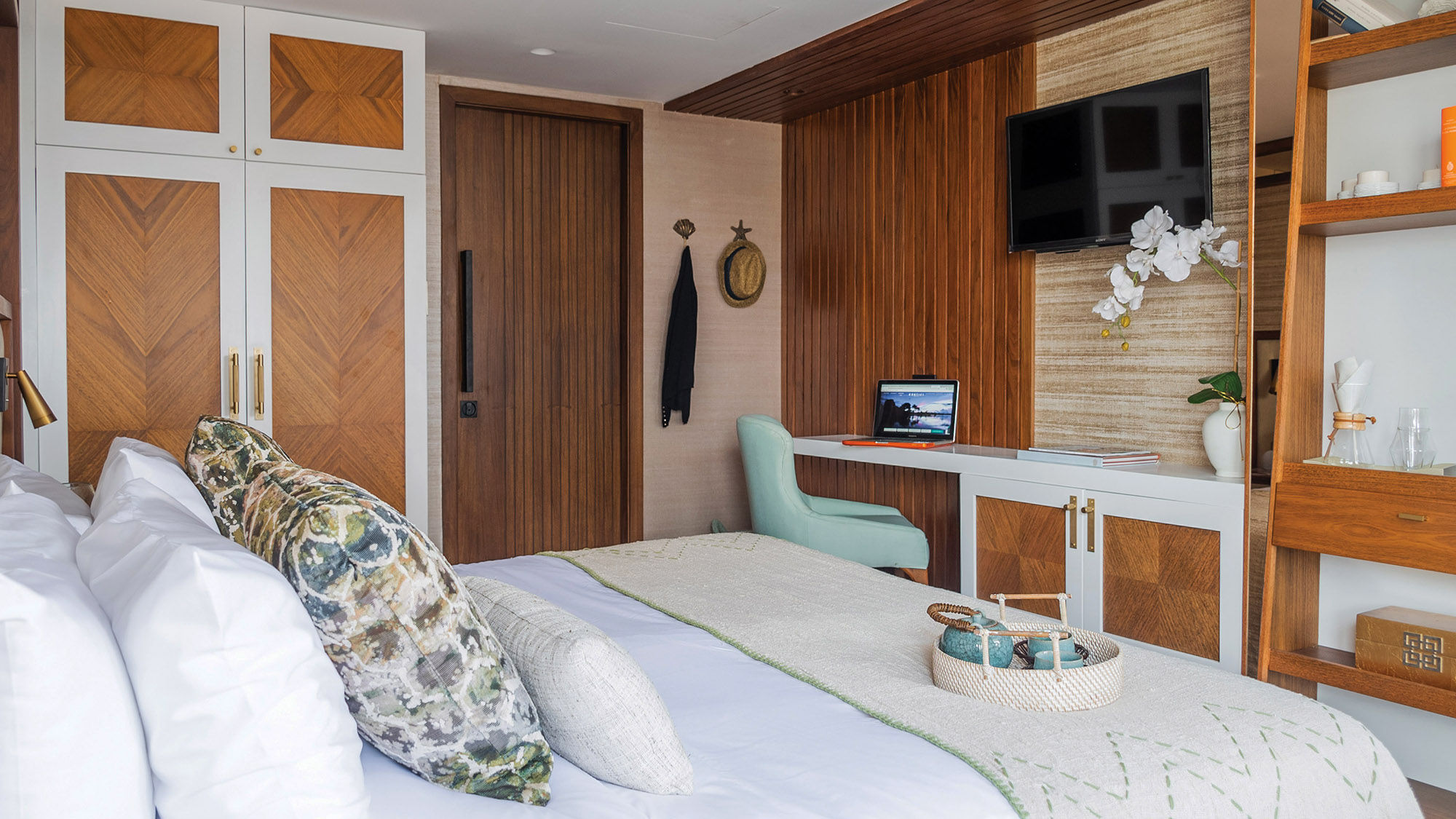 The Kontiki Wayra, the first cruise ship member of Small Luxury Hotels, sails year-round from Manta. This eight-day cruise took us up and down Ecuador's coast, as far south as Salinas and Ayangue and up to San Vicente. 
"Grand opening" prices for a seven-night cruise start at $12,900 for two people, including meals, alcoholic beverages and shore excursions but not gratuities.
Befitting the vessel's intrepid itinerary, barefoot informality rules onboard. Yes, the Kontiki Wayra is a yacht, but don't expect bridge tournaments, wine lectures or the likes of Mr. and Mrs. Thurston Howell III. This is an adventure cruise, and a naturalist's delight.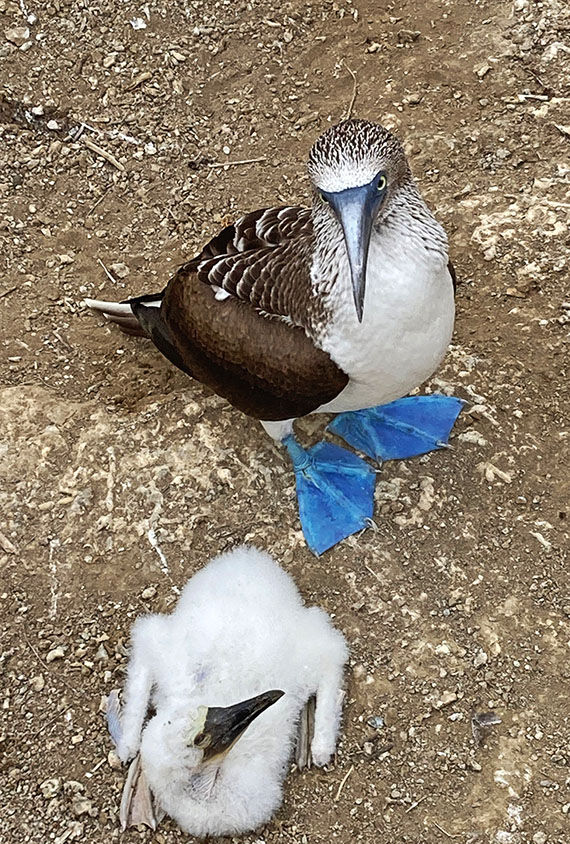 Consider the blue-footed boobies, for instance. The otherwise ordinary-looking seabirds with the azure legs and webbed feet were all over the shoreside trail on the hill-strewn, rock-edge Isla de la Plata (the so-called Little Galapagos), 33 miles southwest of Manta. They sound like the punchline to a sixth-grader's joke — until you've actually seen one of them up close. 
"Amazing," said a travel advisor in my group. "They're every shade of blue."
So fearless are the birds that some of them have built their nests in the middle of the trail, daring you to step over them.
Other excursions led guests to howler monkeys and thumbnail-size frogs in the rainforest depths of the Pacoche Wildlife Refuge; enormous leaping manta rays, giant sea turtles and, if you're lucky, humpback whales in the warm waters off Machalilla National Park; and thatched-roof fishing villages full of colorful wooden boats bobbing in protected bays while the prehistoric silhouettes of frigate birds hover overhead.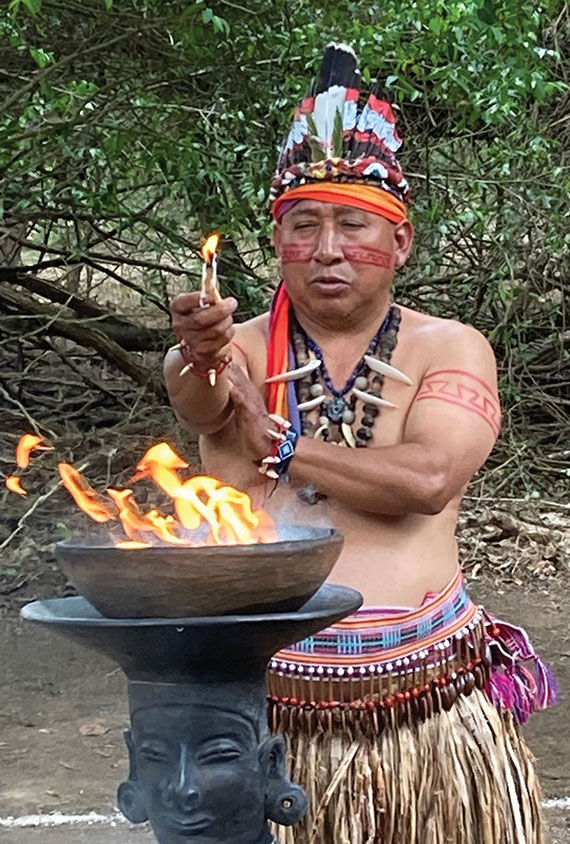 Cultural and culinary activities also spice up the daytrips. One afternoon, we were invited to a purification ritual in the forest surrounding the ancient settlement of Agua Blanca, home to the 4,000-year-old Manteno culture. A shaman in a feathered headdress blessed each of us with smoke and water in a ceremony that goes back before recorded time.
On other daily excursions, passengers met a family of ceramics artisans for a "clay experience" in the harbor town of Ayangue; learned to make chocolate from raw cacao at a 180-year-old family farm in the lush hills of the interior; and dined on updated Ecuadorian classics at Iche, a cutting-edge restaurant and culinary school in a dry valley near San Vicente, with long views of the ocean from the school's modernist buildings.
There's also plenty of water time on naturalist-led snorkel safaris and with such marine toys as Seabobs, kayaks, paddleboards and a three-deck waterslide.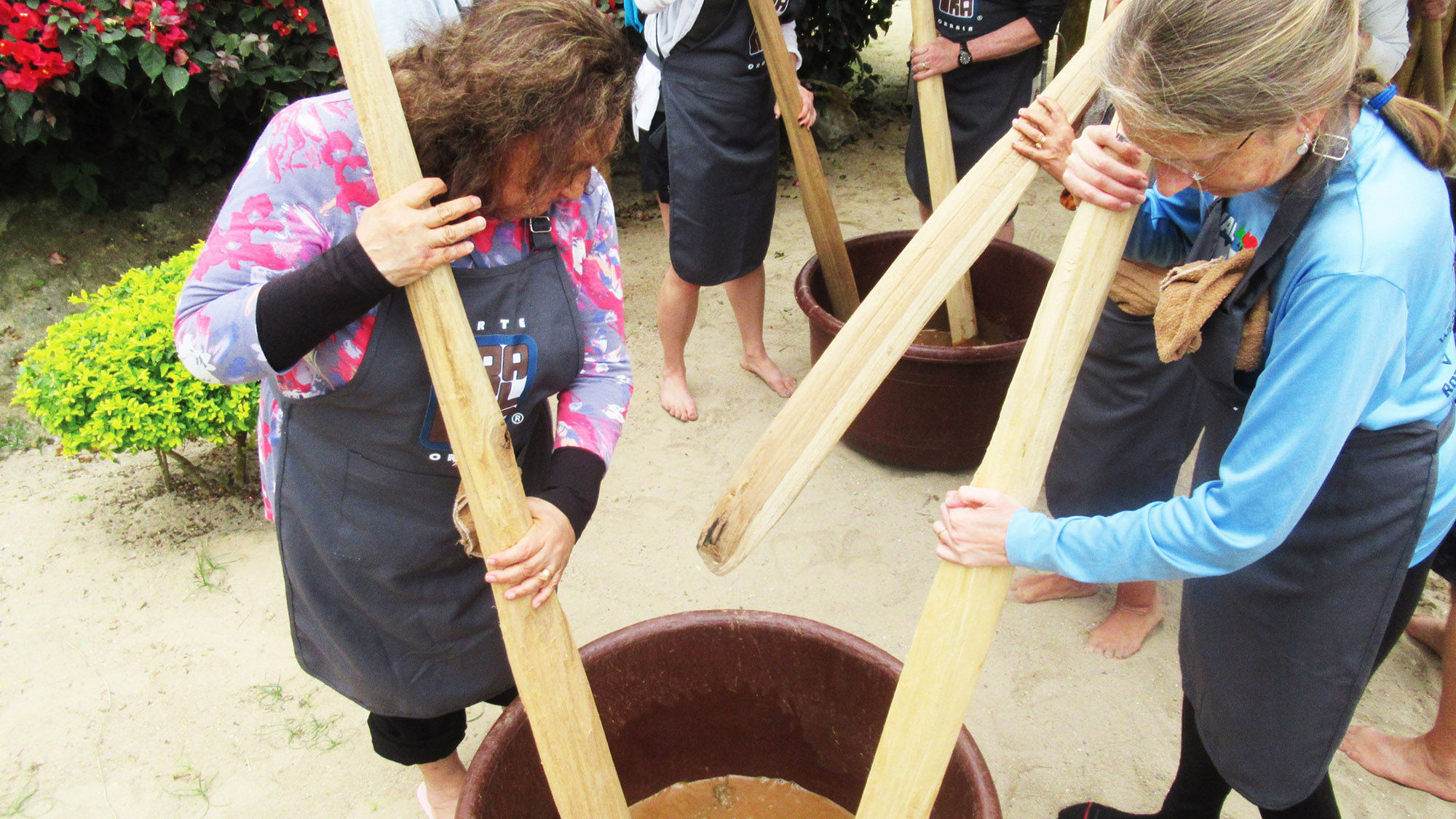 The shipboard experience
Back onboard, most guests availed themselves of the sun deck, the hot tub or the comfy main-deck lounge. Almost all would agree that the 128-foot Wayra, built in 2011, is a handsome vessel. At least it is now: When Carlos Nunez, founder and CEO of Kontiki, discovered the boat, it was abandoned in a Guayaquil shipyard.
"The owner told me, 'Look, Carlos, I propose to sell you that yacht, and I can get you a license to sail it in the Galapagos,'" Nunez recalled. "But there were already a lot of ships in the Galapagos doing great things.
"So we came up with this idea to celebrate Ecuador's coast, which no one else was doing."
Nunez set about refurbishing the vessel immediately after buying it in 2020. He hired Ecuadorian designer Soledad Calderon to decorate the interior in a bright, breezy, unpretentious style.
"I wanted to do something that would reflect our coastal environment," Calderon said. "I chose natural fibers. The color palette is inspired by the coast and the nearby mountains.
"Most of the pottery on the yacht is by artisans from Guayaquil. The throws on the beds are alpaca and come from the highlands. All the furniture is by Ecuadorian artisans, and the paintings are by Ecuadorian artist Gabriela Taleb. Rustic elegance is what I call this style."
A limited number of paying guests have sailed on the Kontiki Wayra since its soft launch seven months ago. Nunez said he imagined his clients would be mainly Americans, ages 35 to 65. The Wayra is not handicapped accessible; good balance on deck (especially on the steep companionways) is essential, and shore excursion hikes can be challenging. But for an active clientele, the appeal is clear.
"We don't have competitors yet, but we expect them," Nunez said. "Right now, it's just us." 
Source: Read Full Article