Cruise line executives have long contended that resorts and land vacations are their main competitors but that cruising is a better value. 
Nearly three years since the pandemic began, it appears that has never been more true. Both analysts and cruise lines report that the price gulf between cruises and land-based vacations has more than doubled. 
Royal Caribbean Group CEO Jason Liberty said during the company's third-quarter earnings call that land-based vacations now cost about 40% more than cruises, a number that has stretched from about 20% before the pandemic. 
While that offers value to customers, cruise executives are looking to close that gap by increasing guest frequency, incentivizing travel advisors with more commission, and going after new cruisers. 
"We're not happy about … that gap, but it serves as great motivation for us to go after it," said Liberty. 
Liberty said the introduction of Perfect Day at CoCoCay, Royal's private island in the Bahamas, and the modernization of its fleet had previously helped close the gap. Now that it's widened again, he wants to increase frequency among Royal guests by improving its loyalty program. 
"We need to be more one-to-one so that we're putting offers in front of our guests that are very relevant to them individually and just bring more awareness," he said. 
The Cleveland Research Co. said its math on the price gap lines up with Royal's. The group found a 45% gap when comparing a variety of hotels and resorts — including the Coral at Atlantis in the Bahamas — during Christmas week, New Year's, spring break and Easter to cruises on new ships from Carnival Cruise Line, Royal Caribbean International and Norwegian Cruise Line.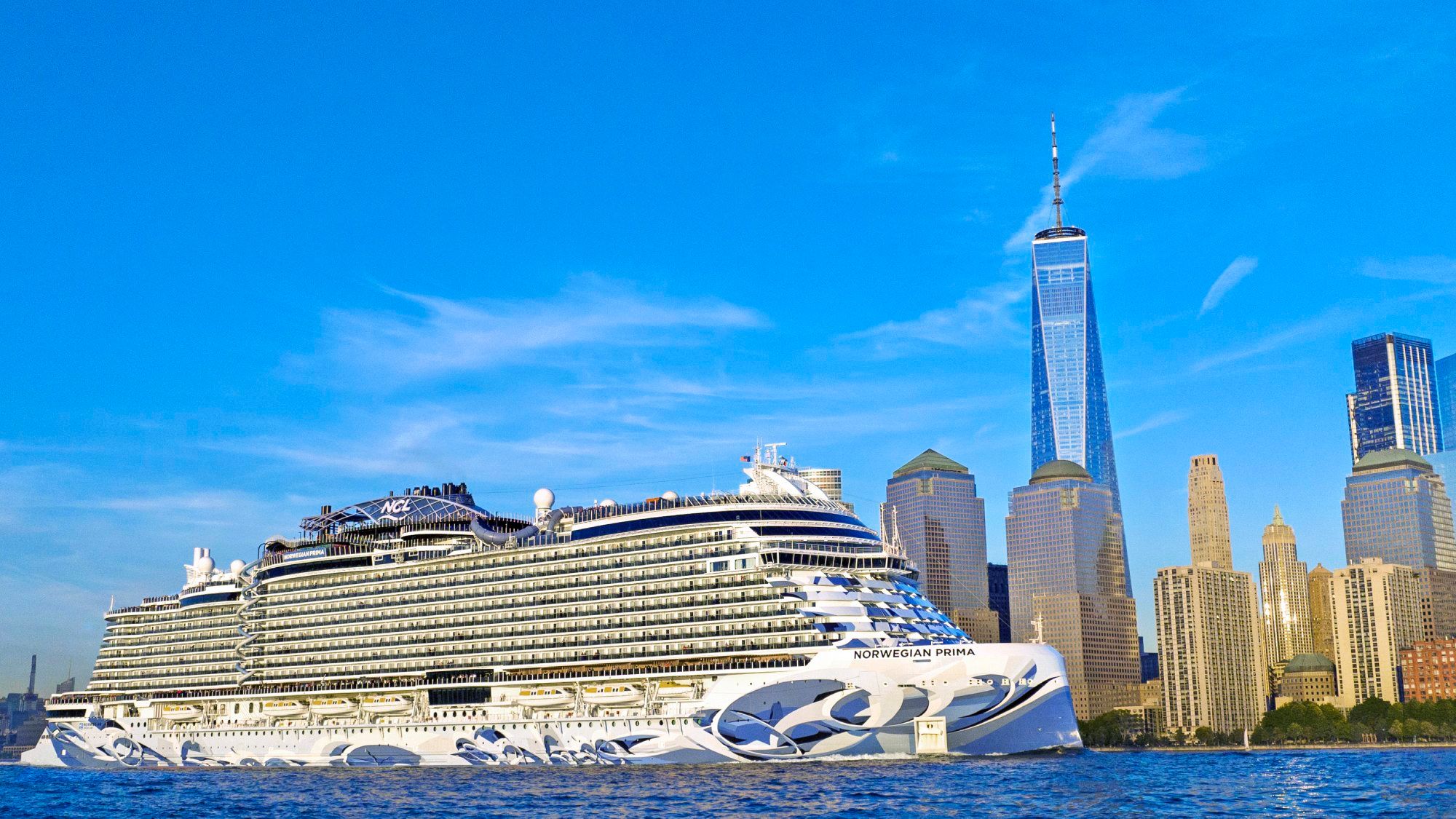 NCL makes a deal with travel advisors
Norwegian Cruise Line Holdings CEO Frank Del Rio scoffed at the popularity of land-based vacations given the value cruising offers. Comparison-shopping a seven-day NCL sailing from Miami to the Caribbean against a four-star resort stay in the Caribbean and a four-star hotel stay in Miami Beach, NCLH found the price was 44% lower on NCL than at the resort or hotel, Del Rio said during Travel Weekly's CruiseWorld 2022 conference in Fort Lauderdale last week.
To close the gap, NCL is courting travel advisors, whom Del Rio said were not as fully engaged in the cruise industry as they were before the pandemic — something he wants to change. NCL's plan to pay commission on portions of the cruise fare that are typically noncommissionable (NCFs) is one attempt to draw advisors back and boost cruise sales. Bookings must be made at least 120 days before departure to qualify.
"Today, agents are selling a lot of land vacations. I don't blame them, because for 500 days they couldn't sell a cruise, and they needed to make a living," Del Rio said. "Now it's time to start selling cruises again, and we want to make sure that they can make the most money possible." 
The offer comes with strings attached, including advisors sharing a marketing plan with NCL that includes their budget, projections and a timeline. 
Del Rio said that over the summer NCL soft-ran the program to see if it would work. Using a "relatively good-sized sample," he said advisors who were paid commissions on NCFs increased their business with NCL "significantly," and the revenue they generated over time more than offset the commission increase. "We think of this as an ROI type of move," he said.
Travel advisors are especially important given the current uncertainty around the economy and inflation, Del Rio said, because advisors can introduce clients to the value of cruising if they are cautious about their vacation spending.
"The value proposition of a cruise is real. It's material, and when things get a little bit soft around the edges, you've got to press on that value proposition," he told the CruiseWorld audience. 
NCL president Harry Sommer echoed those sentiments: Some 2 billion consumers around the world go on vacation, 30 million of them on a cruise. 
"Our competition is not Brand X and Brand Y," said Sommer, referring to other cruise lines. "It's Hilton, Hyatt, Marriott and those brands."
Royal Caribbean executives said its newest ships, including the upcoming family-centric Icon of the Seas, as well as Perfect Day at CocoCay enable Royal to compete with land-based experiences. Those products are "squarely standing shoulder-to-shoulder with Orlando and those kinds of destinations," Royal Caribbean International CEO Michael Bayley said during the earnings call. "That's the direction we're on."
Carnival escalates pursuit of first-time cruisers
Carnival Corp. brands are also going after land vacationers. At CruiseWorld, Carnival Corp. CEO Josh Weinstein said the price gap was "anywhere from 25% to 50% based on itineraries."
"The issue is we are way too much of a value," he said. "We should not be priced at a significant discount to land, which is exactly the case today."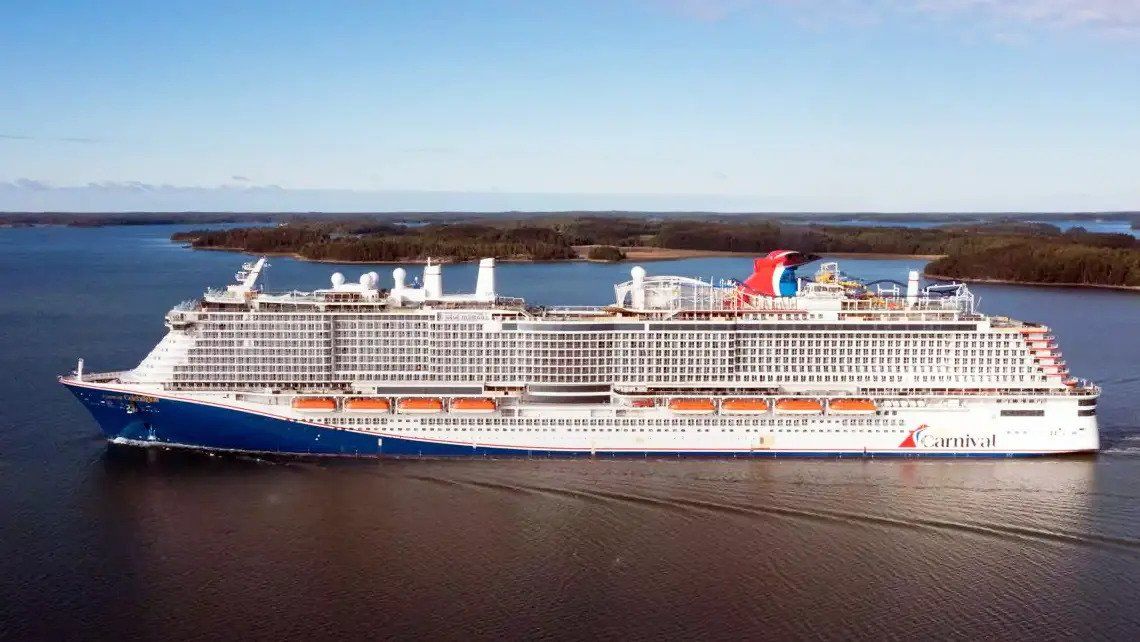 One way Weinstein wants to close that gap is with new cruisers. Carnival Corp. plans to boost Q4 marketing to drive demand heading into Wave season and will specifically increase advertising targeting new customers. Historically, one-third of Carnival Corp. passengers have been new to cruising, but all cruise lines largely leaned on previous guests during the pandemic.
While Carnival Corp. brands are still carrying a larger proportion of repeat guests, Weinstein said the lines have seen an improving trend in first-timers and are two-thirds of the way back to 2019 levels.
Patrick Scholes, an analyst for Truist Securities, said the cruise industry overall is showing positive momentum in its recovery and that its value proposition is a driver. 
"With demand coming back, people are less fearful to take a cruise, and you see these crazy record room rates," he said. "People are looking for the value vacation, and here it is."
Source: Read Full Article