Capt. Kate McCue, the first American female cruise ship captain, will take the helm of the Celebrity Beyond when the ship debuts in spring 2022.
McCue, also a social media influencer and brand ambassador, broke the gender barrier in 2015 when Celebrity Cruises CEO Lisa Lutoff-Perlo named her as captain of the Celebrity Summit. She remains the only American woman to captain a major cruise ship. 
https://www.instagram.com/p/CVApIVtj0Qf/
A post shared by Captain Kate McCue (@captainkatemccue)
Earlier this summer, McCue helmed the first cruise from a U.S. port since March 2020, when the Celebrity Edge departed Fort Lauderdale on June 26. She was also the captain of the first cruise departure with an all-female bridge and officer team on March 8, 2020. 
Since becoming a cruise ship captain, McCue has amassed nearly 3.5 million followers across TikTok, Instagram and YouTube. 
McCue was captain of the Celebrity Equinox prior to the Edge, a ship she has helmed since September 2019.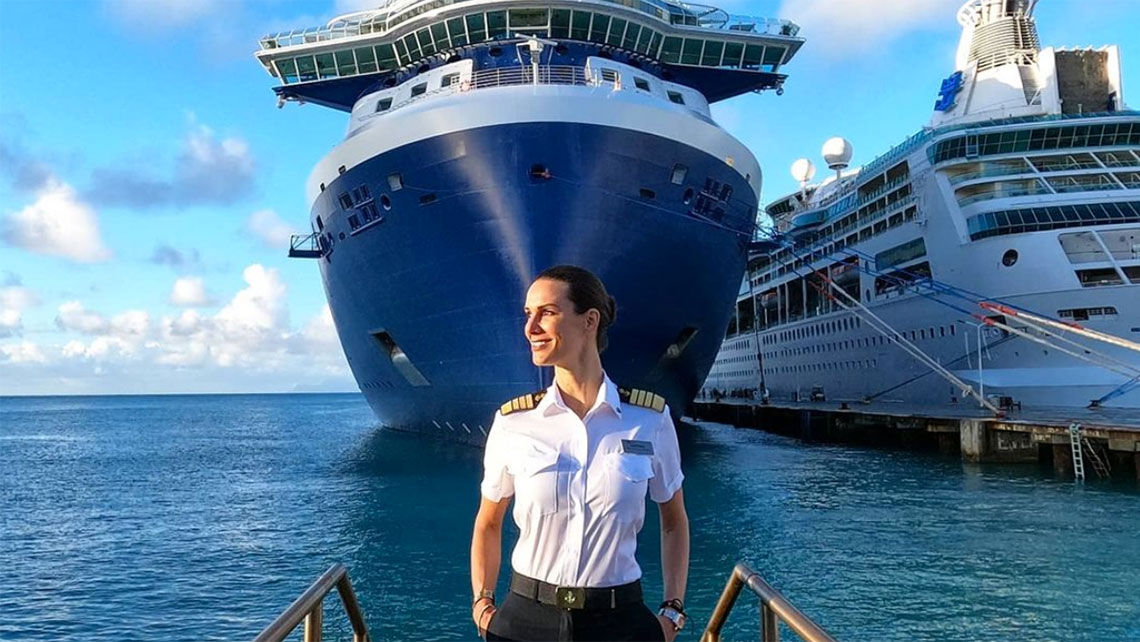 Capt. Kate McCue of Celebrity Cruises sat down with Travel Weekly's Johanna Jainchill for an emotional discussion about the return of large-ship cruising from the U.S.
Currently on vacation, McCue will not return to the Edge but will go straight to the Beyond.
"Captain Kate has transcended what it means to be a captain as a voice and example of inclusivity, diversity and change," said Lutoff-Perlo in a statement. 
The Beyond will feature spaces designed by designer Nate Berkus and the first signature Daniel Boulud restaurant at sea. It will feature wellness experiences and products from Goop CEO Gwyneth Paltrow, the brand's well-being advisor. 
Source: Read Full Article