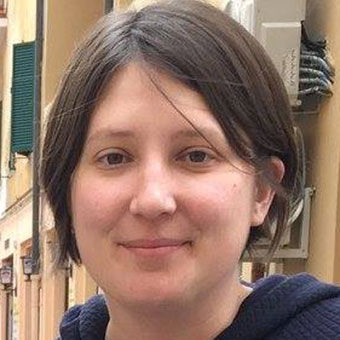 Avoya Travel and Travel Leaders Network's (TLN) parent company, Internova Travel Group, share a pretty big commonality: Both are in the investment portfolio of private equity firm Certares.
But just because Avoya and TLN are practically family, investorwise at least, does not mean Avoya's affiliation with the network was a foregone conclusion.
"Some were asking, 'Oh, well, was it a shoo-in that you needed to go with Travel Leaders because of the relationship between Certares and Internova?'" said Ashley Hunter, Avoya's senior vice president of partnerships. "And no, it wasn't a landslide. It wasn't a preconceived thing that we had to go through them. We were really given full rein to assess the different [consortia] that were out there and have deep-dive conversations."
But, in the end, Avoya did decide to affiliate with TLN, making it the second of the major American Express representative network agencies to announce a new home (Cruise Planners is joining Signature Travel Network). American Express announced earlier this year that it would shutter the network.
Avoya did consider not affiliating with a consortium at all, Hunter said. The host agency already has the technology and marketing power it needs for members. But the additive power of a larger network won out in the end, she said.
"We were impressed with the preferred suppliers, as well as the technology that Travel Leaders had for that, so that would be an area of opportunity for us," she said. "Really, we were looking for what would be additive at the end of the day for us."
Avoya has long prided itself on its existing technology. But tapping into some of TLN's offerings could help speed plans that would otherwise require something to be developed in-house, Hunter said.
The size of TLN's direct-mail marketing program was also an attractive offering, she added.
As the relationship between TLN and Avoya matures, there could also be opportunity for TLN to tap into some of Avoya's technology.
"I think this relationship opens up all sorts of fun and innovative conversations that we could be having," Hunter said. "So, nothing for me to talk about or announce at this point in time, but it's definitely not something that's out of the question."
Avoya's network of agencies was excited about the move to TLN, Hunter said, as were its employees. The independent contractors are particularly excited about TLN's educational offerings and group inventory they can now sell into.
Hunter has also been impressed with the level of participation from TLN executives, some of whom planned to be at Avoya's annual supplier summit in San Diego last week.
"It's going to be exciting to get under the hood of the car a little bit and see what synergies we can make happen here," she said.
Source: Read Full Article