NASSAU — Baha Mar may have been a long-stalled project with, at times, a very uncertain future in the Bahamas, but five years after its opening, the resort's president said its impact on the country is clear. 
Graeme Davis told travel advisors and suppliers attending Embark Beyond's Immersion event earlier this month that Baha Mar represents 12% of GDP for the country and employs over 5,000 people directly and another 15,000 indirectly. 
The resort houses three hotels — Grand Hyatt, SLS and Rosewood — down from the five originally planned for the $4 billion project. Two brands dropped out along the way as the massive development was beset by financial and legal issues, including a bankruptcy, leading to a three-year delay. 
Eventually, Baha Mar would begin a phased opening in 2017. When the ribbon was cut on the resort on April 21 that year, Davis recalled, 50 out of 2,300 rooms, the casino and one restaurant were open.
Today, the property is fully functional, with dozens of culinary spots. The Grand Hyatt is the largest hotel on the property with 1,800 rooms, followed by the SLS with 299 and the Rosewood with 237.
Baha Mar's employees come first
Davis said his focus is on Baha Mar's employees.
"Put the associates first — it's a simple recipe, but many people don't get it," he said. Baha Mar pays for employee's health insurance and offers a staff dining room, a medical clinic and pharmacy, a fitness center and a bank.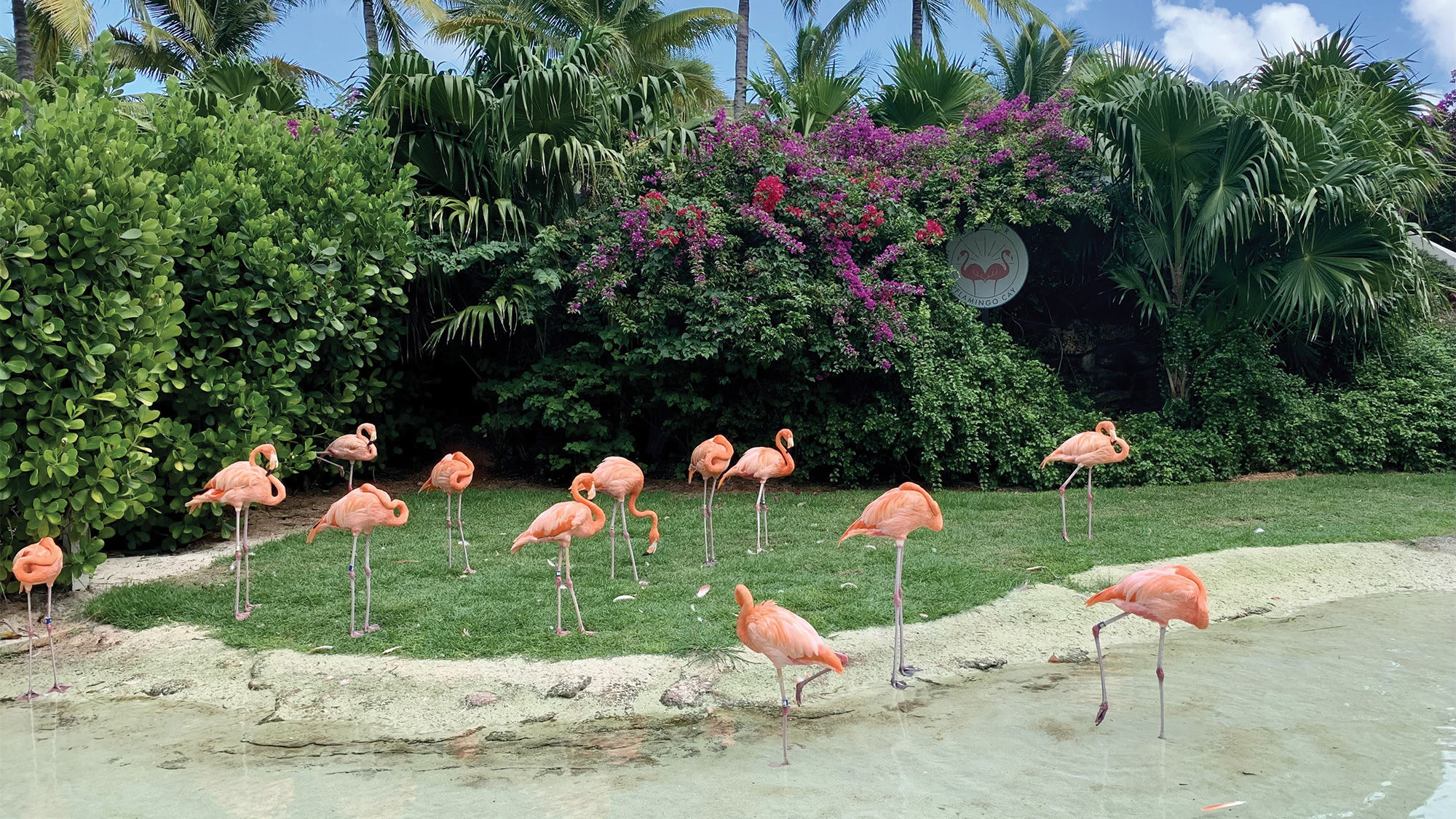 Like many properties, Baha Mar was greatly impacted by the pandemic. Davis said employees were paid to stay home from March to December 2020, at a cost of over $80 million. He said the decision to pay employees during the shutdown built loyalty. The resort began a phased reopening in December 2020.
He also made a commitment to guests: If they tested positive for Covid at Baha Mar, the resort would either pay for a two-week stay in a suite with free food and beverages or for a private jet back to the U.S. He knew the risk was low, thanks to regular testing. Baha Mar's positivity rate was 0.001%.
At least until the omicron variant hit last December — along with a $500,000 private jet bill.
"But you know what? It was worth the investment because we made a commitment to make sure that you can travel with confidence," he said. "And if you did get stuck here, you could get home."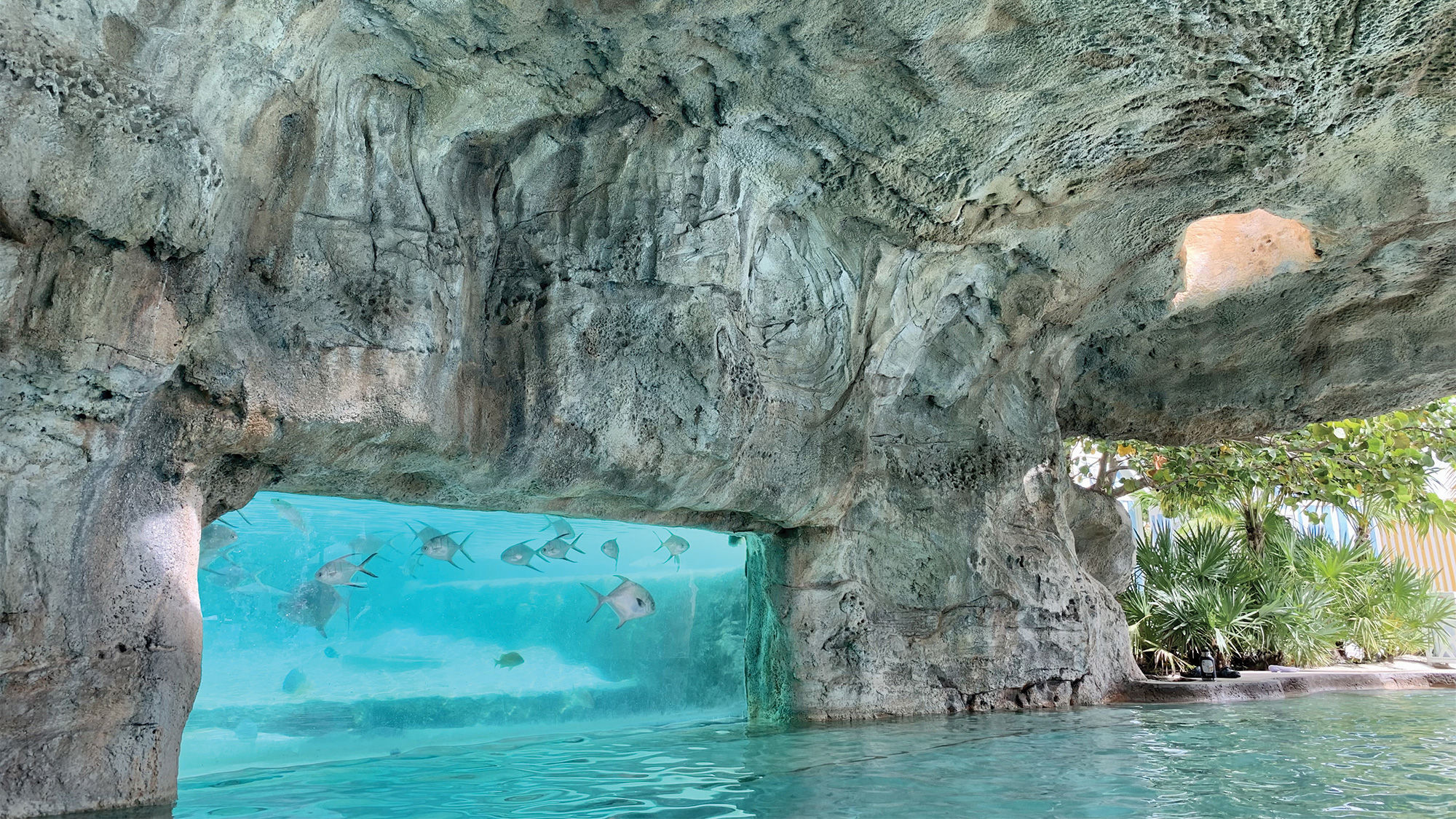 A massive resort with artful touches
Baha Mar is "a massive property," Davis said, and home to a variety of experiences.
"It's all about a little bit of culture at the same time," he said. "We don't want you to just roll the dice or have a drink on the beach. It's important that a guest can take home what they'd like to and experience the culture of the Bahamas."
On my early November visit to Baha Mar, I found that the property has aged well. The interiors feel clean and fresh, the landscaping is mature and well cared for, and the conference center is one of the most artful I've seen.
Its walls are lined with works from Bahamian artists, a nice touch that brightens the space and connects it to the destination.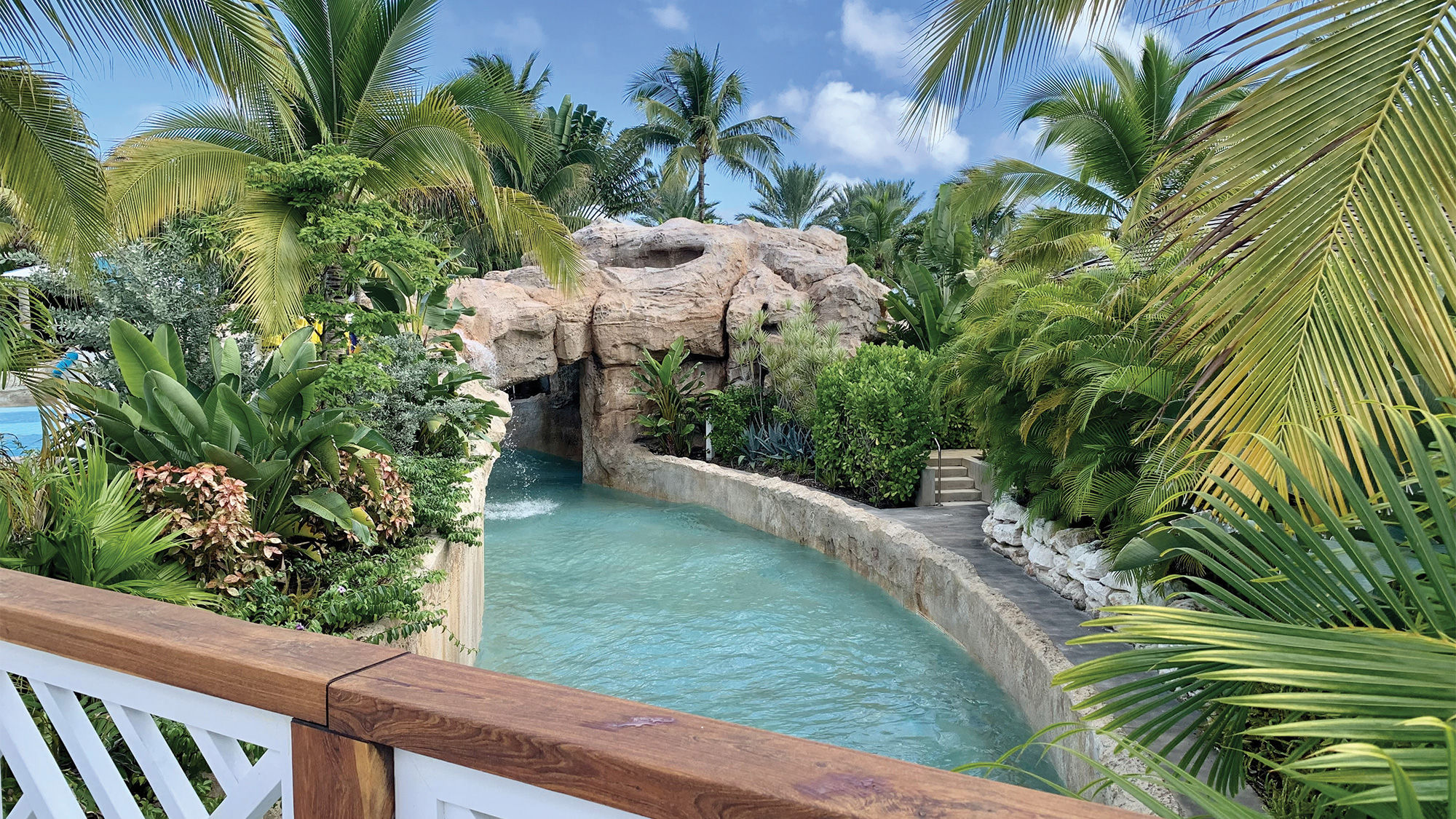 The 2021 addition of the Baha Bay waterpark, open to all Baha Mar guests, makes the resort more family friendly with attractions for all ages. 
Turtle Beach appeals to the youngest visitors with children's pools and slides. On the opposite end of the spectrum is Thunderball, a six-story, free-fall slide. In between are a wave pool and more slides (some using rafts), an endless wave and my personal favorite, the River, a winding lazy river that meanders around the park.
Of course, the beach is always a huge draw in the Caribbean, and food and drink trucks parked permanently in the sand offer an easy solution for a quick, fun bite. Plenty of water toys, including kayaks and paddleboards, are available for rent.
The pools at Baha Mar are another big draw. With nine pool spaces, it was easy to find a chair throughout the day. It was also easy to find a pool that matched the vibe I wanted, whether it was busier, as Dean's Blue Hole often was, or quieter. Indeed, "quiet" is the apt name of one of the resort's pools.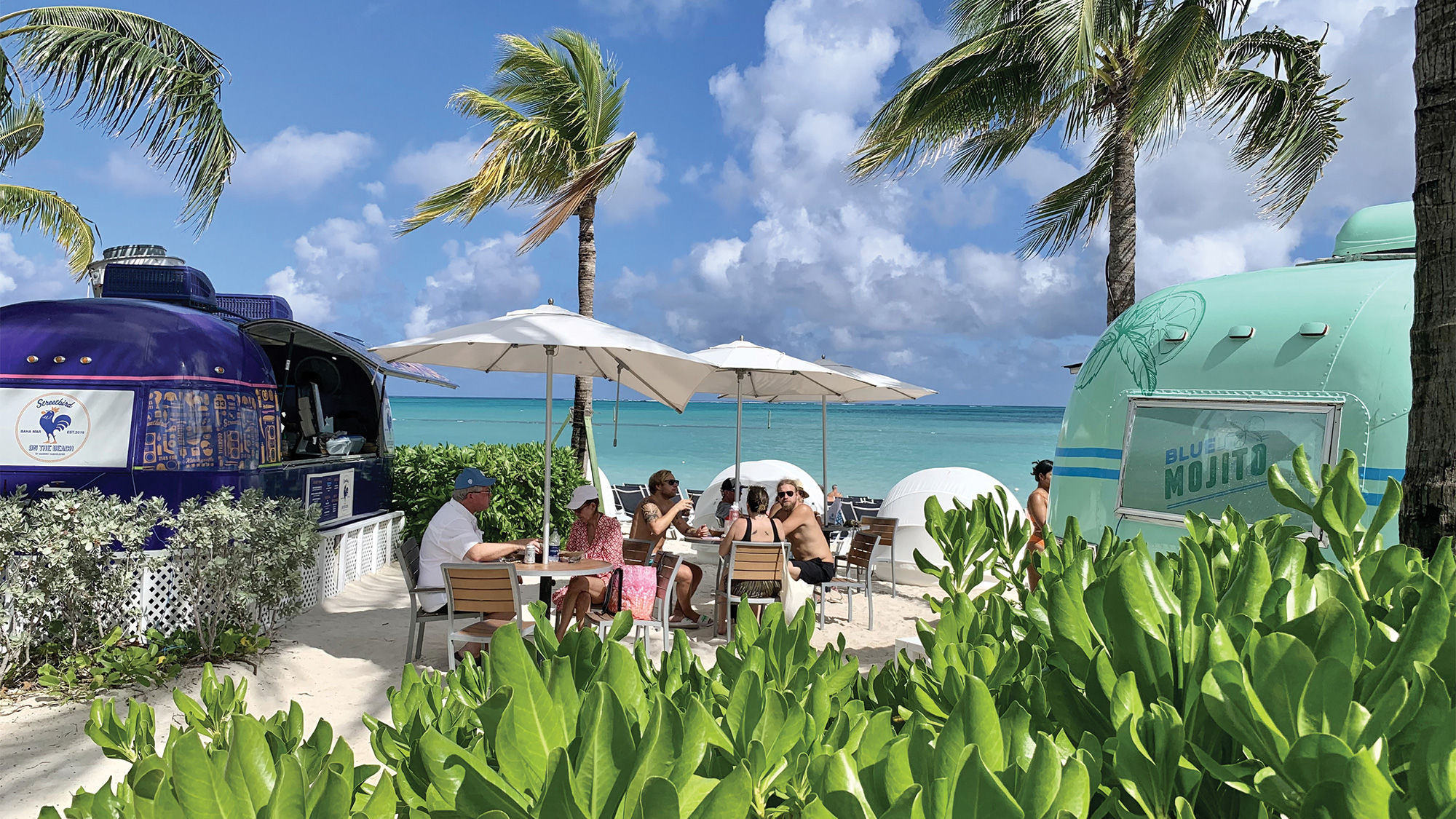 One of my favorite features was inside the cave at Dean's Blue Hole, where two swim-up aquarium windows treat swimmers to views of fish, sharks and sea turtles. (There is also a chance to get up close with the wildlife in the nearby Aviary, a bird sanctuary at Flamingo Cay featuring Baha Mar's bright-pink flock, or at the Exploration Center.)
Baha Mar offers a number of dining options, from casual to more formal. I didn't get a chance to try many, but dinner at Marcus was a clear standout with local greens and a passion fruit salad dressing I won't soon forget and fresh, perfectly prepared seafood.
Shoppers, golfers, fitness enthusiasts, gamblers and clubgoers will find their needs met, too. The property offers 18-hole golf and miniature golf courses, a gym, sport courts, a casino (with an outpost at Baha Bay), two clubs and shops galore.
Source: Read Full Article